One-bowl meals have become increasingly popular in restaurants and home kitchens. They are easy to prepare, healthy, cheap, and very Instagram-picture-worthy! 
These meals tend to be vegan or vegetarian, and are incredibly nourishing as they contain all the components one needs for a healthy, balanced meal. 
You may have heard of the popular poke bowls and Buddha bowls, but this article will discuss dragon bowls! 
From what they are and how to create your own one, to some mouthwatering recipes you need to try, this article with cover it all! 
What Is A Dragon Bowl? 
Similar to Buddha bowls, dragon bowls are filled with grains, veggies, and proteins, but what sets them apart from the rest is their sauce, known as dragon sauce. 
It is said that the vegan restaurant Aux Vivres, located in Montreal was the first establishment to come up with this sauce, and they finally released their secret recipe, enabling food lovers to recreate this delicious sauce in their own homes. 
The sauce consists of nutritional yeast, olive oil, maple syrup, tamari or soy sauce, water, and garlic. All the ingredients are blended together in order to make this sweet, creamy sauce, that is known for being incredibly addictive. 
The Steps Needed To Make A Dragon Bowl
Creating one of these bowls is wonderfully easy and can be done in just 5 simple steps. All you need is a mixture of ingredients, and you're good to go! 
1. Prepare Your Grains Of Choice
The base of these bowls usually revolves around a grain of choice. This can be anything such as farro, brown rice, millet, black rice, or quinoa. 
Depending on which grains you choose, the cooking time will vary. Quinoa or white rice will only take around 15 minutes, whereas brown rice can take a lot longer, as will farro.
Therefore, if you're hoping to make a quick and healthy weeknight dinner, then choose your grain wisely. 
2. Veggies, Veggies, Veggies
Here's the fun part! You can use any kind of vegetables, the more color, the better! Think bell peppers (all colors), mushrooms, cauliflower, broccoli, asparagus, and even carrots!
By roasting them, they'll release some lovely sweet flavors, which is great if you're trying to get any tiny family members to eat more vegetables.
Simply chop up your veggies, and season them with salt, pepper, garlic powder, or any other spices you enjoy. Coat everything in olive oil, and place in the oven!
You can also add some raw vegetables for an extra crunch, such as grated or shredded carrots, cabbage, cucumbers, or radishes! 
3. Time For Protein
Most Buddha and dragon bowls are vegetarian or vegan, so they are likely to have some kind of plant-based protein included, such as tofu or beans. 
However, if you do not follow a vegetarian or plant-based diet, then feel free to add some lean chicken or fish to your bowl. 
Adding some seasoned shrimp is a great option, and it can be pan-fried in just a few minutes. You can also add some meat by roasting it along with the vegetables, especially if you are using chicken. 
Using some thin slices of steak is also a good option, especially if you pan-sear it quickly on both sides. 
If you have decided to use tofu, then you can bake it in a marinade of your choice. For best results, marinade it overnight in some soy sauce and olive oil for a delicious flavor. 
4. Dressing 
While you're likely to have compiled a bowl of mouthwatering flavors by completing steps 1 to 3, you'll need a nice sauce to combine everything together and add some moisture. 
In order to make your bowl a 'dragon bowl', you'll need to drizzle over the delicious dragon sauce that we mentioned earlier. 
However, you can add any sauce you like. You can make a creamy avocado sauce, a sesame vinaigrette if you're a fan of more Asian flavors, or even a simple drizzle of olive oil and balsamic vinegar will do the trick. 
Lemon juice is also a good option if you'd like to keep things simple, and it will add a wonderful flavor to all of your ingredients. 
5. Add Some Extras
Here is where even more health is added to your bowl. You can sprinkle some delicious seeds such as sesame seeds, sunflower seeds, or pumpkin seeds. These seeds contain a lot of fiber, which is essential for a healthy diet. 
You can also add some nuts for a serving of some healthy fats. You can include some walnuts, pine nuts, sliced almonds, or anything your heart desires! This also adds some more crunch and substance to the overall bowl. 
To finish off the bowl, and to make it look gorgeous, you can place some fresh herbs over everything such as basil, dill, mint, cilantro, tarragon, or even spinach leaves. This adds even more nutrition to the bowl! 
Benefits Of Dragon Bowls 
Whether it's a dragon bowl or a Buddha bowl you're making, there are tremendous benefits to these colorful and nutritious meals.
Firstly, they are incredibly healthy and packed with nutrition. This is due to the balanced amount of food groups that are found in them, such as grains, vegetables, proteins, and healthy fats.
They are also packed with antioxidants due to the colorful vegetables and greens that are added to them. There's also minimal cooking involved, meaning the nutrients are conserved. 
These bowls are also a great way to manage food waste. This is because anything that's leftover in your fridge, or about to reach its expiration date can be added to Buddha or dragon bowls and still taste delicious. 
Another great benefit of these bowls is that they are perfectly kid-friendly. The more colorful they are, the more amazed by them your child will be, so pack their bowls with bright red peppers, purple cabbage, and bright leafy greens!
They'll dig right into it, and they'll be eating all the healthy nutrients they need at their age. 
If you're looking to manage your weight, then these bowls are perfect.
They are high in fiber, and rich in protein, which helps you stay full for longer, and reduces your need for snacks throughout the day. Therefore, they are great meals for aiding in weight loss. 
Benefits Of Colorful Foods
You've probably noticed that this article has said, and I quote 'the more color, the better,' a number of times. 
Colorful foods will not only make your bowl look wonderful, but they also add an array of health benefits to it! 
Colorful foods contain phytonutrients that not only give them their color but also give them several vitamins and minerals that are essential for the body. 
Red
Foods that are red in color contain the phytochemical lycopene. This is found in red bell peppers, watermelon, and tomatoes, and is known for having benefits for cardiovascular health. 
There are also anthocyanins that are found in radishes, red cabbage, and radishes, and ellagic acid in cranberries and strawberries that are also beneficial for the heart. 
Green
There's a reason why eating your greens has been instilled in your mind since you were a child. They are filled with chlorophyll, isothiocyanates, and isoflavones. These nutrients are known for having anticancer properties. 
Cruciferous veggies, which are leafy greens such as spinach and kale, all have incredible antioxidants which help your body fight against diseases. They also have folic acid and a good amount of vitamin K. 
Purple/Blue
What gives foods a purple/blue color, are anthocyanins. This is an antioxidant that is also found in red foods.
These antioxidants have anti-aging properties, and they also help the body fight against cancer, diabetes, and cardiovascular disease. 
These colored foods include eggplant, plums, and blackberries. When it comes to blueberries and purple grapes, they contain resveratrol, which is the phytonutrient that gives them this purple, blue color. 
Orange/Yellow
The phytonutrients that are found in yellow and orange foods are beta-cryptoxanthin, beta-carotene, and alpha-carotene.
These convert to vitamin A which is great for healthy eyes. They also contain a good amount of vitamin C, which is essential for a healthy immune system. 
White/Brown
While these vegetables aren't the prettiest, they do contain some very important nutrients. For example, mushrooms and cauliflowers are filled with anthoxanthins which are known to help fight against heart disease. 
Lentils and beans, such as kidney beans, chickpeas, and black beans, contain folate which helps prevent blood clots in the body. They're also filled with fiber which helps keep you fuller for longer.
Dragon Bowl Recipes
Now that you're aware of how delicious and healthy these bowls are, here are a few recipes that can help you get started on your dragon bowl journey. 
This option uses a base of black rice, that has a delicious nutty flavor, and also contains a lot more nutrients than brown or white rice! 
The veggies used include sautéed zucchini, carrots, mushrooms, purple cabbage, and edamame, providing you with a blend of beautiful colors and nutrients! 
This is a meal that will leave you feeling full and nourished afterward! 
This green goddess bowl is made with a base of quinoa and is topped with crunchy kale, zucchini, edamame, and a delicious tahini lemon dressing. 
Another bowl that will leave you feeling satisfied, and will definitely make you glow from the inside out! 
For those who enjoy consuming fish, this spicy salmon bowl is a great option. It's colorful and bursting with flavor! 
The base is brown rice, along with some avocado, grated carrot, red onion, and pickled cucumbers. 
The salmon is marinated in a delicious sweet soy sauce, and the entire bowl is drizzled over with spicy mayonnaise, sesame seeds, cilantro, and coriander leaves. 
The combination of flavors and textures in this bowl is simply divine, and it is packed with healthy nutrients that your body needs!
This Thai chicken bowl is also bursting with color and flavor. It uses farro as a base, chicken as the protein, and purple cabbage, grated carrot, and shredded kale for extra color and nutrients! 
The entire bowl is drizzled with a delicious spicy peanut sauce that contains peanut butter, lime juice, soy sauce, brown sugar, and fresh chile paste. If you'd like to reduce the amount of spice, simply discard the chile paste. 
For a simple option, this dragon bowl contains wholegrain rice, kale, curried cauliflower, and a beetroot dip. 
The flavors and textures all complement each other perfectly well, making for a healthy and nutritious balanced meal. 
This bowl has some incredible Indian-inspired flavors. The base is made with fluffy basmati rice, and the rest of the bowl is made up of cauliflower seasoned with Indian spices, chickpeas, and caramelized tofu (see also "The Very Best Korean Tofu Soup"). 
The dressing is made with Madras curry powder mixed with vinegar and oil that is bursting with incredible flavor.
Served with cilantro mint chutney, this is the perfect Indian-inspired meal in a bowl. 
A nourishing and colorful bowl is this miso mushroom bowl of goodness.
Warm brown rice is what starts this bowl off, and then some healthy, crunchy veggies such as shredded carrot, cabbage, avocado, spinach, edamame, and daikon radish are added, alongside some juicy, marinated mushrooms. 
The entire bowl is drizzled over with a miso ginger dressing that's made with say sauce, olive oil, sesame oil, rice vinegar, maple syrup, miso, garlic, ginger, salt, and cayenne pepper. 
All of the ingredients used in this recipe create a wonderful balance of flavors, textures, and not to mention some incredibly healthy nutrients that will set you up for the rest of your day! 
Final Thoughts 
Dragon bowls are one-bowl meals that are made up of grains, vegetables, proteins, and a specific dragon sauce. 
It is this sauce that sets it aside from other well-known bowls such as Buddha bowls. Aside from the sauce, these bowls are made in the same way, by layering up any ingredients you fancy. 
While the majority of these bowls are vegan or vegetarian, many enjoy adding some animal-based proteins, such as fish, chicken, or beef. 
They are very easy to create and are a great way to make use of any leftovers that need eating up in the fridge. 
Aside from this, they are also incredibly healthy, as they contain all the key components of a well-balanced meal.
They also use up a lot of colorful vegetables, and these vegetables contain some very important nutrients the body needs to thrive – the more color, the better!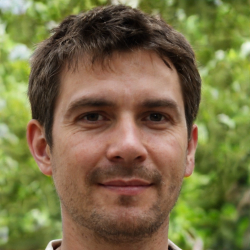 Latest posts by Justin Roberts
(see all)