If you're new to the keto diet, then chances are that you're feeling a bit surprised about how many recipes call for almond flour.
Why is this such a popular component in keto based meals? Well, primarily this is because regular wheat flour is a definite no go on the keto diet, as it's packed to the brim full of carbohydrates. 
Almond flour, on the other hand, is considerably lower in carbohydrates, and therefore is perfect for baking.
For example, two tablespoons of almond flour only contains around 1 gram of net carbs. This makes it absolutely perfect for a keto lifestyle. 
As well as this, almond flour is far more nutritious than regular flour, and is packed with protein, which can help to give you the energy you need to get through the day. 
In order to discover some super tasty keto recipes that employ almond flour, simply keep reading below, as we take a closer look. 
So, why not start off our list with a tasty dessert based item. After all, this is what almond flour is used most commonly for within the keto diet.
This recipe shows you how to recreate a classic dessert snack – chocolate chip cookies. 
These actually taste just like the real thing, and all you'll require are a few alternatives to make them. They're super moist and chewy, and are made in only one bowl.
If you're in the mood for something super tasty for breakfast, then we'd recommend whipping up this almond flour keto waffles.
They taste just like the real deal, but the best thing is that they're actually super good for you. 
Because they contain almond flour, eggs, and no sugar whatsoever, they're actually a super nutritious meal. Place a little bit of melted butter on top to make them as luxurious as possible. 
We've got another amazing breakfast food item that we'd like to recommend to our readers – keto blueberry muffins.
Blueberry muffins are a favorite breakfast snack for many, but they're absolutely loaded with sugar, which makes them super high in calories. 
But what if we told you that there was a healthier version that contained almost half of the calories of the regular variety?
Well, we've found such a recipe. This one above shows you how to make the most amazing blueberry muffins, but without sacrificing your diet. 
Meatloaf is one of those hearty dishes that we all know and love. The trouble is though, that it's loaded with breadcrumbs.
Don't worry though, as this recipe shows you how to make the perfect meatloaf you're accustomed to, but without any of the additional carbs, using almond flour as a replacement. 
No matter how long you've been following the keto diet, chances are that from time to time, you'll get a craving for pizza.
So, it's good to be prepared for such an occasion, so that you don't have to worry about cheating on your diet. 
This almond crust pizza will help to curb all of your cravings, as it tastes just like the real deal. You can really get creative with this recipe, and use any kinds of toppings that you like. 
We bet that when you first started the keto diet, that you thought you'd need to give up all of your favorite sweet treats.
This simply isn't the case though, and this keto friendly recipe shows you how to make the perfect keto fudge brownies. 
Because of the addition of almond flour, they're even richer than the regular variety, which is a big plus in our eyes. 
We all know how it goes, sometimes you have the urge for something sweet, but you can't be bothered to get out your mixing bowl and wooden spoon.
Don't worry though, because we've got the perfect thing for such an occasion. 
If you haven't heard of mug cakes before, they're a real marvel.
All you have to do is mix in all the ingredients in a regular coffee mug, then place them in the microwave. The result is a deliciously cooked cake that takes mere moments to make. 
If you just want to whip up some easy wraps that you can use for lunches, then we've got a great recipe for you.
These almond flour based tortillas are super easy to make, and they're tasty too. 
Enjoy eating these as a side for dinnertime meals, or use them to contain your favorite sandwich fillings. 
If you've been on the lookout for the perfect keto based snack, then we're pleased to announce that we think we've found it.
When it comes to savory snacks, tortillas are truly top tier. This recipe shows you how you can make your own tortilla chips, but without any carbohydrates. 
These are super easy to make, and just need to be placed on a baking tray in the oven for a couple of minutes.
Enjoy these tortillas with some sour cream or salsa on the side for the perfect snack. 
We've found an amazing almond flour porridge recipe that we know you're going to absolutely adore. This one is great for anybody who's following a paleo or keto diet, and contains minimal carbs. 
In order to make this incredibly satisfying recipe, you'll only require a few primary ingredients, the most important of which are flaxseeds and eggs.
This recipe takes moments to prepare, and provides you with a super healthy breakfast meal item. 
If you're looking for a super luxurious breakfast food item, then we think that you'll absolutely adore these keto friendly pancakes.
They taste just like the real deal, but even better in our estimation. 
The addition of almond flour into the mix ensures that they're even denser, and more cake-like than before, so that you feel like you're truly indulging in something luxurious in the morning. 
When it comes to desserts, we have to say that cheesecake is probably one of our favorites.
This one is perfect for all of our readers out there who are following the keto diet, and are looking for a cheesecake that's gluten free. 
This one uses sweeteners as a substitute for the sugar in the cheesecake, so you don't need to worry about the calories when consuming this dish.
For the base, it calls for coconut and almond flour to give it a super dense crust that we adore. 
If somebody were to ask us what our ultimate comfort food dish is, then we'd have to say chicken pot pie.
Chicken pot pie is one of those dinner items that's perfect for when the weather grows colder outside, and we need something rich and hearty to warm us up. 
If this sounds like something you've been reaching for lately, then we'd recommend that you take a look at this super tasty keto chicken pot pie. 
Instead of the regular wheat based flour crust, it uses almond flour and mozzarella instead. The result is an incredibly thick yet chewy crust that we absolutely adore. 
Now, we bet that you thought fried chicken was something that you'd need to give up whilst following the keto diet.
This recipe however, shows you how you can still enjoy one of your favorite takeout dinners, but without any of the carbs. 
You can make your own keto based batter by using some almond flour, eggs, and parmesan. The result is a super crispy and tender meal that's sure to leave you salivating. 
If you're looking for a super tasty fall time classic, then we'd recommend that you try whipping up this keto pumpkin cheesecake. 
It has all of the spices that we adore during the season, including cinnamon, nutmeg, and allspice. 
Final Thoughts 
To sum up, almond flour is one of the most versatile ingredients that you can employ whilst following the keto diet.
It's traditionally used as a replacement for regular wheat flour, and is perfect for when you're looking to whip up some baked goods. It creates fantastic pie crusts, cakes, cookies, and breads.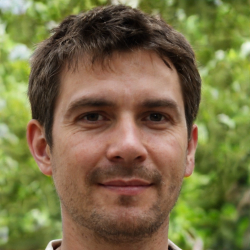 Latest posts by Justin Roberts
(see all)