When it comes to making salads, a lot of people assume that as long as it is a salad it will be super healthy and low calorie, and while this is true for some, it is not the case for all, and some salads can actually contain quite a lot of calories.
However, if you focus too much on making your salads as low calorie as possible, you will just end up hungry and unsatisfied.
Because of this, we have put this list together to show you 20 of our favorite salads which are low calorie, but still satisfying and filling.
The best way to build a salad is to make sure that you have protein to fill you up, as well as healthy fats, and fruit or veg which is packed with nutrients and fiber.
When building a salad for yourself, you also want to know what your goals and needs are.
For example, what is low calories for one person, is quite a lot for another, so keep your goals in mind when making a salad and choosing your portion size.
And if you want your salad to be as nutritious and filling as possible, you want to make it as balanced as possible so it includes all of the elements which make a satisfying and filling meal.
If you are very focused on the calorie count of your salad, keep an eye on where those calories are coming from so you can control the portions.
For example, while grilled veggies or meat can be healthy, the oil it is cooked in adds a lot of calories, so you want to keep an eye on this.
Also, a lot of calories can come from the dressing, so if you are ordering a salad when you are out, ask for the dressing on the side, this means you can control how much has been added, and adjust to calorie goals as well as taste.
Now you know what is important to making a healthy, satisfying, as well as low calorie salad, we will show you some of our favorites to inspire you!
So, if you are looking for some amazing salad recipe ideas, keep reading to get some amazing inspiration!
Our Favorite Low Calorie Recipes
When it comes to salads, you might think the options are quite limited, however, this list will show you how much freedom you have even when it comes to a lower calories salad.
So, if you want some ideas for a healthy salad, then you will get plenty of different ideas from this list!
One of the best low calorie ways to make a meal filling and satisfying is to include salmon which is a great source of lean protein which is delicious at the same time as well.
The avocado in this recipe will also ensure that you get some amazing healthy fats which are super nutritious, but portioned in a way to ensure that you are getting a good amount of them.
There are also some slivered almonds in there which give you a satisfying crunch which gives this salad a diverse and interesting texture.
Finally, the combination of the grape tomatoes with the balsamic vinegar make this salad something you will want to keep coming back for more with. 
Another great and delicious source of protein which you should try and include in all your low calorie (see also: 15 Best High Protein Low Calorie Recipes To Try Today)salads is shrimp, and this is a perfect option since its intense flavor is the perfect center for a salad, and it still compliments other flavors.
This is why we love how this recipe pairs the shrimps with avocado and egg to give these mildly flavored ingredients a bit more of a punch.
And as most people know, shrimp pairs amazingly well with citrus, so the choice to have a lime juice addition is genius.
A lot of people assume that pasta salads cannot be that low in calories, but this recipe proves otherwise with strawberries giving this unconventional salad an interesting taste which will fill you up without being too heavy on the calories.
By using whole wheat penne, this also means that as well as being delicious, this salad is also super nutritious.
Finally, this recipe pairs the pasta and strawberries with mozzarella which adds a gentle but noticeable flavor which helps balance out this dish and makes it something which is perfect for any summer party!
This is one of the more creative salads we have chosen to include on this list, and we love how it looks and tastes, as well as how low calorie it is.
The combination of grapefruit with red cabbage, arugula and steak makes this dish a treat to look at, and this recipe also uses lentils to make sure it is super nutritious.
The dressing is also super easy to put together with a combination of lemon juice, mustard and honey which pulls the whole salad together into a cohesive meal!
Everyone loves a delicious Cobb salad, and this recipe ensures that it will fill you up, but will still be super healthy.
As the name implies, turkey is the star of the salad and is a perfect lean source of protein to ensure that you get what you need to fill you from this salad.
The crunchy greens are a great way to mellow out the intense flavor of the blue cheese, and by pairing this with an apple cider vinegar, this recipe is amazing!
If you are getting a bit tired with most salad recipes being so heavy on the greens, then you want to try this salad which has been inspired by the Middle East and instead features lentils and rice which are full of lentils and rice which makes this a filling but still healthy salad you need to try out.
On top of this it is also full of nutrients like vitamins A, as well as C, on top of plenty of antioxidants. This recipe is even better when you sprinkle it with a little paprika as well as cayenne.
We love this recipe which stars brussels sprouts as a nutritious core, and the broiled lemon is absolutely packed with flavor to ensure that this delicious salad will be yummy but also fills you up.
When it comes to healthy ingredients to include in a low calorie salad recipe, people often overlook pumpkin, but by pairing this with beet, this recipe (see also: 10 Superb Low Calorie Dessert Recipes Everyone Will Love)proves how great this ingredient can be.
This salad shows just how flavorful spinach can be in a salad. We all know how healthy this leafy green is, but by pairing it with blackberry vinaigrette, we can see just how delicious and packed with flavor it can be!
This is perhaps our favorite way to include grilled chicken into a salad, so if you love using this ingredient in your salads, then you need to try making this southwestern inspired recipe!
If you have never used scallops in a recipe then you are sorely missing out. By pan searing this ingredient, you will still get amazing flavors while keeping the recipe low calorie(see also: 10 Superb Low Calorie Dinner Recipes Everyone Will Love).
This is another recipe which stars pumpkins and we love how they are paired with pomegranates which compliments the pumpkin while keeping the recipe low calorie and healthy.
Black beans go great with quinoa, and we love this recipe pairs them with avocado as it lends this dish a unique and delicious flavor.
If you are looking for the perfect salad to serve at a summer occasion, then this salad should be on the top of your list.
This Middle Eastern chopped salad is something you have to try if you are looking for a new style of salad to try out.
Apple and blue cheese are a delicious pairing, and this low calorie salad recipe shows the best way to encapsulate this (see also "10 Superb Low Calorie Pasta Recipes Everyone Will Love").
Goats cheese and berries pair amazingly well with chicken, so you have to try this filling salad!
If you have never paired pomegranates with steak, then you are missing out!
This Asian chicken is the perfect option if you want a flavorful protein in your salad.
Using a maple glaze is the perfect way to add flavor to a low calorie salad.
Summary
Hopefully this recipe has given you all the inspiration you need to make some amazing low calorie and delicious healthy salads (see also "20 Amazing Low-Calorie Wrap Recipes To Make This Weekend").
There are plenty of diverse options here, so hopefully you have found something which will suit your tastes!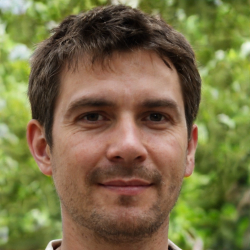 Latest posts by Justin Roberts
(see all)