Tuna is perhaps one of the most widely eaten types of fish in the world, partly due to its versatility and mild flavor that it has when compared to other kinds of fish. It's what makes tuna a great fish for main meals, packed lunches, and even hearty breakfasts!
However, according to the USDA at least, many people just aren't eating as much fish as they perhaps should be.
Part of that could come down to taste, but another aspect could be that many people don't see tuna as a particularly healthy food to eat.
Well, we're going to change that here, with a ton of amazing tuna recipes that don't just taste great, but are also low on calories(see also: 10 Superb Low Calorie Dinner Recipes Everyone Will Love)!
Starting with a classic tuna dish from a classic cuisine, we have this incredible tuna melt recipe that is sure to warm the hearts and bellies of any hungry mouth!
Tuna metals are a classic recipe that has been around for ages and are considered the peak in comfort food. Some good bread, some good cheese, and some good fish can go a long way in filling your belly.
However, with just a few extra ingredients, from the red pepper to the pesto to the olives, and a little extra effort, you can turn a tuna melt into something truly special.
Once you've tried this melt, you'll find that many others just don't compare!
Staying with the Italian-inspired dishes for a little longer, tuna and pasta are a well-worn combination that goes back a very long time at this point.
Like tuna melts, they're often very easy to make, as well as being relatively cheap to put together as well.
This particular pasta dish also has the bonus of tasting great too, which is always nice for a portion of comfort food!
And with this particular dish being packed full of healthy vegetables, you'll also find that it's one of the healthiest tuna pasta dishes out there too. It's a win-win as far as we are concerned!
Tuna is a staple fish to put in sandwiches and bread rolls, so perhaps it isn't too surprising that there would be a recipe like this on this list.
However, like many other recipes out there, it's a lot more satisfying to make every part of the recipe for yourself, and healthier too.
Yes, even the bread rolls themselves! Here, they are a buttermilk roll that goes well with pretty much any meal, from chickpea salads to slaw. As well as, of course, a tasty tuna paste!
For our money, this bread roll and tuna combo go well with a nice spread of butter!
Ah, yet another classic!
Tuna salads have always been a go-to option when it comes to healthy meals, though they haven't always been to everyone's tastes.
However, if you haven't jumped on the tuna salad bandwagon just yet, you should try out this recipe in particular.
Not only are you getting some extra nutrients with some protein-rich egg mixed in, but the salad itself becomes the thing on which this meal is served!
The large lettuce leaves that you'll be using are a great and novel way to make this dish more engaging, as well as save up on some washing up potentially!
Now, if you're looking for a meal that is down-low in calories, you can't go wrong with this veggie tuna melt!
Vegetables are always a good call for keeping your calorie count low for a meal. The trick is finding the right items that taste great and sit right on your palette.
And with some sweet peppers and chickpeas thrown in for flavor, as well as some celery for some fascinating texture, this dish will certainly fit that bill!
Quiché is quite an interesting dish, especially for those that are trying to keep their diet healthier.
Despite the somewhat carb-heavy crust that many recipes use, the protein and energy-rich filling are also low in those same carbs, keeping it relatively healthy.
This particular quiché recipe keeps to that principle, especially thanks to some protein-rich tuna fish being added to the mix.
Add to that the fact that the crust for this recipe is heavily dialed back, and you have a diet oriented dish that will soon become your favorite.
Wraps are another popular way to eat tuna, and this particular recipe is no different in that respect.
While the jury's out on how much healthier wraps are than loaves pound for pound, the fact that wraps are so thin does help keep the empty carbs low for this recipe, and give you plenty of options when it comes to stuffing this recipe with tasty ingredients of your choosing!
For our money, the best fillings that go great with tuna are all here in this recipe, from the boiled eggs that have been mashed fine into a paste to go with the tuna, to some healthy fresh carrots and tomato being added for good measure.
Tuna and Greek cuisine might seem like an odd combination at first.
But once you've tasted this tuna salad, packed onto a slice of hearty bread and on a bed of mashed avocado, you won't be able to argue with the results on display here!
Whether you're eating this salad as a hearty snack, or serving it as a full meal, you can't go wrong with this recipe!
Chickpeas are another popular ingredient that is often used in meals that are tailored to dieting, able to go well with pretty much any combination of flavors that you could want.
So it's not too surprising that it is often added to other salad dishes.
However, you'll find that this particular salad dish isn't like others out there. Sure, it's packed full of different textures, from soft and juicy chopped tomatoes to crunchier veggies like celery.
But with the inclusion of a little feta cheese for that extra flavor, as well as tuna, either fresh or canned, you have something that works just as well as the main meal as it does a packed lunch meal!
Quesadillas might be one of the most popular dishes that have come out of Mexican cuisine, with both their ease of making, as well as the versatility that they afford a cook when it comes to fillings.
However, tuna may not be the first food that comes to mind when thinking of this particular dish, with many people usually opting for more traditional meats such as chicken, pork, or beef.
However, you'll find that you've been missing out on some pretty great versions of this classic recipe. And this spicy tuna quesadilla dish is just the recipe to realize that!
Of course, a good tuna recipe doesn't just need to be made from tuna meat. With the right tools, tuna sauce can also make for n interesting and healthy addition to any recipe.
Take carpaccio, for example. This version of the classic Italian dish uses beef as its main meat of choice, whilst opting for a fishier sauce with tuna caper sauce to go with it.
This recipe calls for the beef to be fresh and raw for the best effect, so make sure that you get your beef of choice from a trusted butcher or another source before proceeding with this dish!
Sweet potato is a vegetable that we feel goes underutilized, especially in the culinary world of salads.
Its distinctly sweeter vegetable palette has so much potential to add to recipes that have plenty of texture and vitamins, but perhaps few flavors.
Thankfully, we have a recipe like this that can help demonstrate that missing sweet flair!
Zucchini is always a popular choice for dieters, with its neutral flavor, interesting texture, and low-carb count.
When combined with tuna, you have a wealth of options for interesting dishes, like this casserole dish that you can make with zucchini noodles instead of the normal, high-carb options!
Like zucchini noodles from before, quinoa is an ingredient that anyone who has been on a diet will be well acquainted with.
Perhaps one of its greatest strengths is its relatively long shelf life, making it ideal for preparing dishes in advance for when you need them as this recipe does!
Avocados are another dieter's favorite and are often called a superfood by many people, thanks to their nutrient-packed contents, as well as being versatile with many dishes.
While we didn't expect tuna salads to be one of those recipes, we're certainly glad that it is now!
Final Thoughts
So, there you have it!
Hopefully, thanks to this recipe list that we have constructed, you will now not only understand just how important tuna can be to a successful low-calorie diet but also have plenty of recipes to try for your next weekly meal plan!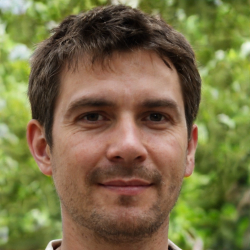 Latest posts by Justin Roberts
(see all)