Boil 'em, mash 'em, stick 'em in a stew… if you've got a bag of potatoes at home, you've got countless opportunities to make delicious meals.
From french fries to hash browns, whether you prefer to mash them or roast them, there are so many things to be done with a potato.
While potatoes are the chosen comfort food of millions across the world, there is one issue with this delicious food item: they are filled with carbs.
Too many carbs can cause a person to gain weight, which is why people on diets will, often, avoid potatoes.
But, what if we told you that you could continue with your diet, and calorie counting, without cutting out your favorite food?
In this article, we have listed 20 delicious recipes that all contain potatoes, which are all relatively low in calories. Let's get into it.
Calories per serving: 181
We'll start out with a meal that any fan of fast food will appreciate. Here's how to prepare some mouthwatering fries without feeling bad about the empty calories.
These crispy fries (see also: How To Make Low-Carb Crispy Seasoned Jicama Fries)are fried in a conventional oven with olive oil, and have only 181 calories per serving.
Calories per serving: 101
Since it enhances the flavor of any dish, garlic is one of our favorite foods. This potato recipe is no different.
You may enjoy this delectable recipe for just 101 calories per serving by roasting some baby potatoes with a bulb of garlic and some seasonings.
Calories per serving: 165
Bad news: potato salads aren't very healthy, despite the fact that many of us assume that a dish must be healthy when we read the word 'salad'.
However, this one is! You can make a delicious, low-calorie dinner by topping potatoes with cottage cheese and herbs.
Calories per serving: 174
Soup, cheese, and potatoes are three of the most comforting foods of all time.
This recipe combines them to create the ultimate form of comfort food, and with only 174 calories per serving, it's pretty healthful! Check out this soup if you're searching for a creamy, cheesy dish.
Calories per serving: 190
Hash browns are among the top 10 comforting and appetizing breakfast meals, according to most people.
Generally speaking, they are not the healthiest snacks, but by using this recipe, you may indulge in some delectable hash browns guilt-free. Only 95 calories are in one hash brown.
Calories per serving: 133
In addition to being a delicious side dish, mashed potatoes may also be eaten and relished on their own as a meal.
A bowl of these garlic mashed potatoes will only have 133 calories per serving when made with 5 simple ingredients and some seasonings.
Calories per serving: 244
Next up, we've got a straightforward, flavorful curry that is low in calories, but loaded in nutrition and flavor.
This hearty dinner will keep you toasty on those chilly winter nights, and only has 244 calories per serving.
Calories per serving: 200
You'll adore this warming soup if you enjoy loaded baked potatoes stuffed with cheese, chives, sour cream, and smoky bacon.
Everything that we enjoy about loaded baked potatoes are included in this recipe, all presented in a filling soup, with only 200 calories per serving.
Calories per serving: 166
If you've got an air fryer at home, you've got the ability to create some low-calorie, homemade potato chips.
All you need to make these tasty, crunchy snacks are some potatoes, olive oil, salt, and water, and the result contains only 166 calories per serving.
Calories per serving: 190
You only need five ingredients to make this wholesome, delectable recipe: some sweet potatoes, some black beans, salsa, vegetable stock, and a few spices.
When you combine them, you'll produce a Black Bean Sweet Potato Chili with only 190 calories per serving!
Calories per serving: 139
Next up on this list, we have another creamy potato salad with a nutritious twist.
Parsnips and edamame are used along with light mayo, natural yogurt, and chunks of red potato to create a delicious, light dish that only contains 139 calories per serving.
Calories per serving: 101
Have you ever been on a diet on Thanksgiving and had to forgo some of the tastiest foods on the table with your family?
Well, you won't have to say 'no' to a hearty helping of sweet potato casserole any longer, thanks to this recipe.
Calories per serving: 197
Spanakopita, for those who are unfamiliar, is a type of delicious pie packed with cheese and spinach.
These spices, together with garlic and oregano, are crammed within these potatoes, which only have 197 calories per serving. For a filling, delicious supper, serve with some meat.
Calories per serving: 107
Is there anything nicer than a bowl of silky mashed potatoes?
This recipe calls for mashing sweet potatoes and carrots with yogurt and apple sauce to make a soothing, sweet dish that can be served as a simple main course or as a side.
Calories per serving: 480
You're going to adore this following dish if you enjoy hot curries.
In addition to being vegan, this Thai potato curry only has 480 calories per dish, making it a satisfying dinner for chilly winter evenings after work.
Calories per serving: 148
Since sweet potatoes are far healthier than white potatoes, you want to think about making loaded potatoes with them in the future.
With only 148 calories per serving, this recipe transforms soft, fluffy sweet potatoes with cheese, bacon, scallions, and sour cream.
Calories per serving: 146
Garlic and rosemary are great at adding delicious flavors and fragrances to food, which is what makes this recipe so special.
These crisp, pungent smashed potatoes, which combine baking, mashing, and roasting, provide a flavorful and nutritious side dish for your preferred cuisine.
Calories per serving: 88
This recipe for delectable, velvety mashed potatoes is not only delicious but also healthy and low in calories, with only 88 calories per serving.
The key is to combine butter, garlic, sage, and turnips with the sweet potatoes, and mash everything together.
Calories per serving: 121
Are salt-and-vinegar potato chips your favorite snack?
If so, you can make your own version at home quite simply by slicing some potatoes, soaking them in vinegar, and then baking them for only 20 minutes.
Sprinkle generously with salt, and you've got some delectable potato chips.
Calories per serving: 138
Lastly, we have another delectable potato salad that is relatively low in calories, containing only 138 calories per serving.
Paired with shredded kale and a spicy grainy mustard dressing, this is a dish that you won't want to miss.
Frequently Asked Questions
How Many Potato Dishes Are There In The World?
Potatoes are some of the most versatile food items in the world, being used to create so many popular dishes, sides, and snacks.
You can make mashed potatoes, roasted potatoes, boiled potatoes, smashed potatoes, or you can fry them to create french fries, or hash browns.
All in all, there are over 100 types of dishes that can be made using potatoes, whether you choose to utilize other ingredients or not.
Are Potatoes Healthy?
The advantages of potatoes for health seem to be widely misunderstood.
Because of the amount of carbohydrates they contain, some individuals, especially those on diets, are afraid of potatoes, but these starchy root vegetables can be healthful if consumed in moderation.
The greatest thing about potatoes is how substantial they are; a meal that includes potatoes may keep a person satisfied and full for hours.
On the other hand, a person would gain weight if they consumed an excessive amount of potatoes because of the carbs in them.
What Nutrients Are Found In A Potato?
Potatoes also include vitamins, minerals, carbohydrates, and fiber, as well as containing high levels of vitamin C.
Due to this, potatoes were extremely popular hundreds of years ago since this vegetable prevented people from catching scurvy. 
Potassium, an electrolyte that supports the function of our heart, muscles, and nervous system, is another important vitamin found in potatoes.
Different varieties of potatoes, particularly those with different colors, offer higher levels of nutrients that are good for you.
As a rule, a potato's color indicates how many vitamins it has; the darker the potato is, the higher it will be in antioxidants. 
Final Thoughts
Whether you're a fan of mashed potatoes, or you love a hash brown or two with your breakfast, there is no reason why you need to cut your favorite starchy food from your diet. 
When eaten in moderation, and combined with other nutritious food items, you can keep potatoes in your diet without feeling guilty about adding extra, unwanted calories to your daily intake.
We hope you found this article helpful.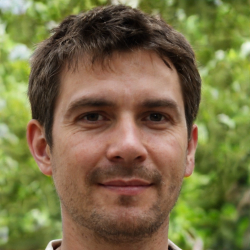 Latest posts by Justin Roberts
(see all)