Salmon is a delicious and healthy option for any meal. From grilled salmon with citrus salsa to spicy salmon lettuce wraps, many salmon dishes are easy to make and packed with flavor. 
Versatile, satisfying, and super flavorful, salmon is also a great source of omega-3 fatty acids. Whether you grill, poach, or bake it, including salmon in your diet is a sure fire way of getting some healthy protein in you. 
Salmon works in so many dishes, so you won't have to stick with the same old salmon recipe (see also: 10 Tasty Paleo Salmon Recipes You'll Love)every time.
Today, we have 20 amazing salmon recipes that are low in calories, making them perfect for those looking to watch their weight (see also "20 Amazing Low-Calorie Wrap Recipes To Make This Weekend").
Whether you're looking for a tasty lunch, a satisfying dinner, or a light snack, you'll find something to love in this collection of low-calorie salmon recipes. 
So why not give one a try this weekend and enjoy the delicious taste of salmon without the guilt?
The Best Low Calorie Salmon Recipes 
Dinner time getting a bit boring? Need something to rejuvenate your meals? Well, maybe this miso salmon recipe will do the trick!
This is one extremely healthy salmon dish that has been flavored with miso, ginger, and white vinegar.
This is super good for your gut as miso is rich in healthy probiotics and minerals, including calcium, iron, and phosphorus. Oh, and it's delicious!
Fish cakes can often be pretty unhealthy but this recipe is quite the opposite. Flavored with lime, red chili, and ginger, this fish supper stands out from the rest and is one your taste buds will remember. 
This salmon recipe is inspired by Asian cuisine and is made with a delicious sesame dressing, sweet potato mash, and crisp, purple sprouting broccoli.
Comfort food at its finest and healthiest, with a low number of calories and a high level of omega-3. 
A mix of colors and textures make this salmon dish one to remember for a very long time. It boasts a bright, healthy citrus watercress salad and super nutritious seeds to give you a dose of vitamins. 
This lime and pistachio salmon with salsa greens recipe is a bright, vibrant dish which is loaded with vitamin B6, an important vitamin for mental well-being and hormonal balance.
Also packed into this recipe is lots of plant protein, fiber, and antioxidants, mainly thanks to Edamame. Add some Greek yogurt on top for some creamy, calcium goodness too.
This recipe requires you to mix chili and fresh ginger to create a strong flavor and plenty of antioxidants.
Served alongside pak choi, you can enjoy a great deal of fiber with a topping of sesame seeds for extra calcium. 
Here, we have a recipe that may be the perfect midweek treat for you and the family.
The bright curried salmon dish is packed with antioxidants and omega-3 acids to give your skin and mind a healthy boost. You can serve it as it is or with some nutritious brown rice or spelt. 
Another healthy dish, this puffed salmon and spinach fish pie is another example of ultimate comfort food! Add a few greens to the mashed potato to give it a health kick and extra flavor. Yum! 
This Cajun blackened salmon is utterly divine. It is smoked and has a spicy flavor to it that is balanced out perfectly with the crunchy and creamy homemade green coleslaw.
Nourishing and low in carbs, you can prepare this in under half an hour. 
You'll need to fire up your grill for this beauty of a dish. This grilled salmon has a certain kick to it, thanks to the soy butter and ginger.
Tangy on the taste buds, this may be one of the most flavorsome salmon dishes on this list. 
When you first look at this dish, you can be forgiven for thinking it is full of fat. However, it is actually a very healthy salmon recipe! Most of the fat comes from the salad dressing which you can use sparingly.
As for the overall taste, the baked salmon is incredible when combined with the fennel, spring greens, crushed pistachios, and dill. 
Simple and delectable, this recipe allows you to mix things up and be creative. Bake the eggs and salmon into a bread roll for one of the best brunches you will ever experience. 
Ever seen a bowl of wonder? Make this recipe and you will! If you're looking to keep the weight off, this Asian salmon spinach rice bowl is a great addition to your diet.
It is eye-catching and incredibly tasty with all the nutrients and energy you need. Yep, all in one bowl! 
Kick-start your day in the best possible way with this healthy, flavorful dish. Hearty with fresh veggies, healthy fats, and a low number of calories,(see also: 10 Superb Low-Calorie Keto Recipes Everyone Will Love!) this breakfast recipe is one to save right now. 
This recipe is one for the summer when the sun is shining and you want something light to eat.
It has a combination of lean protein, slow-releasing carbohydrates, and fats that are heart-friendly. In other words, it's super beneficial for your health and pretty filling. Win win!
Lentils are one of those magic ingredients that blend taste and nutrition effortlessly. Yes, on their own, they can be bland, but they are amazing at soaking in flavors from other ingredients, such as salmon.
This is a heck of a satisfying meal with roasted salmon in the oven and simmered lentils. When combined, these ingredients form something truly special. 
A simple one pot recipe that counts towards your five a day, this Basque-style salmon stew is heart healthy, as well as hearty. Try it and you will not be disappointed, particularly when the weather starts to turn a little chiller. 
With a blend of strong spices and nutritious whole grains, this Moroccan inspired recipe boasts a burst of extraordinary flavors. This recipe brings sweet and savory together to make a complex, textured Quinoa Pilaf with salmon delight.
Best of all, it fills you pretty quickly so you won't over indulge. Just one bite and you might find that this is your new favorite salmon dish. We have no doubt you will make this over and over again! 
Salmon wrapped in asparagus, capers, and dill, these salmon parcels are wonderfully buttery and packed with healthy nutrients. For instance, asparagus is a great source of vitamins C, K, and E, as well as folate.
Moreover, the butter in the dish is a good source of butyrate, which is a short-chain fatty acid that is beneficial for brain and gut health. And, perhaps just as importantly, every bite is mouth watering.  
No salad recipe gets much simpler than this wonder. All the healthy ingredients come together on one single tray. The base is covered in kale to boost bone health, with some cherry tomatoes, and then room for two juicy salmon fillets.
Throw on top a couple of blood orange slices and the whole plate becomes a vibrant mix of tasty goodness. Sweet with a hint of acidic flavor, this roasted kale and salmon detox salad will impress any guests you may have. 
Salmon: Why Is It so Healthy?
Salmon is considered healthy because it is a good source of protein and omega-3 fatty acids.
Protein is an essential nutrient that helps to build and repair tissues in the body, and it is also important for the production of hormones and enzymes.
Omega-3 fatty acids are a type of healthy fat that has been shown to have numerous health benefits, including reducing inflammation and lowering the risk of heart disease.
Eating salmon on a regular basis can help to promote overall health and wellbeing.
In Summary
Whether you're looking to boost your intake of protein and omega-3 fatty acids, or you're looking for recipes to tackle weight loss, salmon dishes can usually be relied upon.
Above are just some of our favorite low calorie salmon recipes but we could go on and on (see also "10 Superb Low Calorie Pasta Recipes Everyone Will Love"). Try some out for yourself and let us know your favorites.
Thanks for reading and we hope you enjoy your delicious, healthy salmon dishes!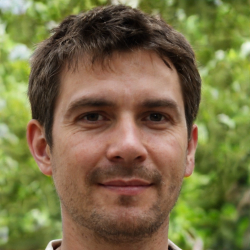 Latest posts by Justin Roberts
(see all)