Who doesn't like the taste of pizza? This is one of the top flavors that you can get for chips or popcorn.
The only downside to having anything that is flavored with pizza is the fact that it can be very calorific and not very friendly to your healthy diet.
But one way around that is by incorporating vegetables that have become common in the world of vegan and paleo baking: kale.
This deep green vegetable is very durable and is a common ingredient in alternative recipe chips.
But finding chips that contain kale is very difficult, let alone ones with a pizza flavoring.
This is why you should make your own! We have some great pizza kale chip recipes below that are not only tasty but are healthy and actually contain ingredients that are amazing for the health of your gut and liver. Read on to find out more!
Why Kale Chips Over Regular Chips?
Quite simply, you probably won't notice the difference between kale chips and regular chips. The kale is merely the body of these chips but the all-important part of them is the flavoring.
Kake is a very versatile leaf, once relegated to the position of just a garnish, plenty of people have tapped into the healthy aspect of kale, as it is a rich source of vitamins A, K, C and B6.
It also contains a heap of calcium and is said to be a great vegetable for someone who suffers from the symptoms of diabetes.
Kale is also extremely durable, as it is not as limp as spinach. You can simply drench this one in flavor or sauces and you won't have to worry about it disintegrating.
Another great thing about kale is the fact that it can also be dried. Kale forms the basis for a lot of dried snacks.
Dried kale can be salted, and it will taste exactly like a chip. However, it will only contain a fraction of the calories of a potato or even a sweet potato chip.
3 Great Pizza Kale Chip Recipes
Now we're going to have a look at some of the best healthy kale chip recipes that include pizza flavorings. The great thing about these recipes is the fact that they are very versatile and the chips themselves can be made very quickly.
1. Cheese Pizza Kale Chips
First up, we have a recipe for kale chips that will contain all the flavors of your favorite pizza topping.
This contains a bunch of ingredients, but you do not need that much expertise when it comes to cooking them.
Ingredients
1 large bunch of kale
2 cups of raw cashews (these should be soaked overnight for ease of cooking)
Two-thirds of a cup of jarred roasted peppers (You should save 3 tbspns of the juice of these peppers for cooking)
One-third of a cup of nutritional yeast
3 tbsp of olive oil
1 lemon (juiced)
1 tsp of Italian or pizza seasoning
One-half tsp of garlic powder
One quarter tsp of chili powder
One quarter tsp of sea salt
One quarter tsp of black pepper
Recipe
1. Heat up your oven to 200 degrees Fahrenheit. Take two strips of baking paper and lay them to one side.
2. Take your kale and wash it thoroughly. Pat it dry with a kitchen towel so as not to shred the leaves.
3. Tear the stems off the kale leaves. Strip the leaves and tear them into palm-sized chunks.
4. Take all of the other ingredients (not the kale) and blend them in a food processor. Do this until you have a smooth orange mixture.
5. Take the kale leaves and mix them gently in a bowl with your pizza sauce mixture. Make sure all of the leaves are coated evenly and that there are no thick globules.
6. Take the single leaves of kale and place them on the baking sheets.
7. Bake each kale for around 1 hour. Once they have gone hard, then flip them over and bake for another 30-40 minutes.
8. Once they are done, then them out of the oven or allow them to cool in the oven once it has been switched off.
That's it! These kale chips are very easy to make and shouldn't take you too long. You can keep them in an airtight container and store them at room temperature.
2. Vegan Pizza Kale Chips
This next recipe contains absolutely no dairy whatsoever, making them ideal for any friends with dairy intolerances.
This recipe replicates the flavor of pizza using onions, tomato sauce and spices.
Ingredients
1 large head of kale
1 cup of raw cashews
1 cup of water
2 tablespoons of tomato paste
1 teaspoon of liquid aminos (you can also use soy sauce if this is not available)
2 cloves of fresh or roasted garlic
1 teaspoon of basil
2 teaspoons of oregano
1 teaspoon of onion powder
2 tablespoons of nutritional yeast
1 teaspoon of paprika
One quarter teaspoon of cayenne pepper
Recipe
1. Heat your oven on its lowest setting, usually around 150 degrees Fahrenheit.
2. Cut up your kale into smaller pieces (they tend to dramatically reduce in size when they start to dry).
3 Tear out the stems and then place them in a large bowl to dry them out.
4. Take the onion powder, oregano, basil, roasted garlic, liquid aminos, tomato paste, raw cashews, and water and blend them on the highest settings so that they form a smooth paste.
5. Mix this paste with the kale leaves. Make sure that each leaf of kale is coated completely.
6. Spread out every single leaf on your parchment paper.
7. Sprinkle the nutritional yeast and the paprika over the top of each soaked kale leaf. Once this is done, then bake them in the oven for around 4 hours.
You should flip them halfway through the cooking process. Your aim is to get them completely dry.
You'll need to make sure that your leaves are drying completely. If they are moist, then they will break apart and be hard to dip again. If they are moist, cook them on a warm setting for longer.
Once you have cooked these, you can seal them in an airtight container and store them at room temperature.
3. Quick And Easy Pizza Kale Chips
This next kale chip recipe is quick to make, although you will need to have a lot of ingredients prepped beforehand.
This comes with lots of seeds, nuts, spices and other natural flavors that make it organic and healthy.
Ingredients
One-quarter cup of sunflower seeds (soaked for around 4 hours)
One-quarter cup of hempseeds
One-quarter cup of nutritional yeast
One-quarter cup of sundried tomatoes (soaked for around 30 minutes)
One half of a large red bell pepper (removed of seeds and chopped)
1 clove of garlic (peeled)
2 tbsp of lemon juice
2 tbsp of filtered water
One-half tsp of dried oregano
One-half tsp of fennel seeds
One-half tsp of sea salt
One-quarter tsp of crushed red pepper (optional)
1 bunch of kale (stems removed, chopped)
Recipe
1. Preheat your oven to 300 degrees Fahrenheit. Take all the ingredients except for the kale and place them all in a high-speed blender.
Blend the mixture until it is completely smooth. Add water if the mixture gets too thick and clogs.
2. Add the pizza sauce to the kale leaves. Make sure all the leaves are covered with the sauce.
3. Take every single leaf and place them on a baking tray coated with coconut oil.
4. Bake your chips (see also: How To Bake Crispy Carrot Chips)in the oven for around 15 minutes.
5. Take them out of the oven and use a fork to flip them over.
Bake them for a further 10 minutes. Remove the chips on a regular basis, ensuring that the kale chips don't burn.
6. Allow your pizza kale chips to cool completely.
This is an easy recipe to make if you are struggling to find something for a buffet.
The great news is that they're also vegan-friendly, which is great if you are trying to feed anyone who is dairy intolerant.
You can serve these chips in a bowl at the football game and watch as eyes widen when flavor hits tastebud.
Your guests will be even more shocked when they find out it contains no cheese, and the main ingredient is kale.
These kale chips can be stored just as easily as the others that we've put on this list.
All you need to do is put them in an airtight container and store them at room temperature.
If you keep them in the fridge, they will lose some of their flavor.
Conclusion
These pizza kale chip recipes are simply amazing for keeping the calories low but the flavor content high.
Each of these recipes offers a different twist on what is essentially the same recipe, some easier to prepare than others, but all with the same delicious results.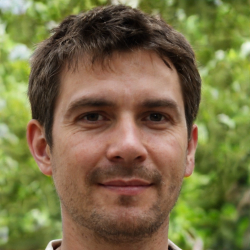 Latest posts by Justin Roberts
(see all)