When it comes to zucchini, it is one of the most adaptable and versatile ingredients which can fit in any situation you want to.
If you have not seen all the ways this vegetable has been used, you will probably be surprised at how this ingredient has managed to find its way into almost every dish you can imagine.
It is also a great way to cut calories out of recipes by using it as a substitute. It is also a great way to cut down on excess carbs and fat in your recipes, as well as including less sodium too.
So, if you are looking for a healthier way to include more zucchinis in your diet, but you have no idea where to start, then this list has 15 of our favorite recipes which star zucchinis in creative and innovative ways.
So, if you want some amazing zucchini recipes, then keep on reading!
Our Favorite Low Calorie Zucchini Recipes
There is a massive variety of zucchini recipes in this list, so there will be something here for everyone.
So, keep reading to get some amazing recipes and some inspiration for the next time you are cooking with zucchini!
When it comes to fried recipes, although they are delicious, most people assume that they cannot be healthy.
However, these zucchini fries are baked to make them even healthier, and they even taste like they have been fried.
If you are looking for a healthy side which will work with any meal, then you have to try making these super nutritious fries!
This is a recipe which we think is impossible to think of yourself, so you have to check out this recipe for a snack you will want to keep coming back to!
This combination of quinoa, pizza, and zucchini is something which dreams are made of, and it is also a super filling snack as well!
If you have never used quinoa like this before, it is a super grain which is absolutely packed with protein as well as all 9 of the essential amino acids which is why it is such a good option for vegetarians and vegans to eat.
And, as you can see from this recipe, it is also super flexible and works in plenty of different recipes.
But, if you do not like the natural taste of quinoa, then using it with zucchini in a recipe like this is a great idea!
A lot of people assume that baking with an ingredient like zucchini which is so commonly assumed to be savory only is a bad idea, but this recipe proves that it can work in plenty of different scenarios.
This recipe used Greek Yogurt in the cupcake (see also: 11 Devils Food Cupcake Recipes Everyone Will Love)recipe, and this combined with the strong chocolate flavor completely covers the flavor of the zucchini, and this makes sure that this recipe is as yummy as it is nutritious.
In each serving of these cupcakes you are going to get more than 15 grams of protein which is why we love snacking on them so much!
If you love cooking recipes like wraps with tortillas, or making tortilla chips, but you are tired of how many calories are in the tortillas, then you need to try making these zucchini tortillas which are super healthy and do a great job of making tortillas a much more low calorie friendly option.
If you go to the effort of making these healthy zucchini tortillas you will have tortillas which are just as delicious, but they also contain half of the calories, half the carbs, and half the fat, as well as a third of the sodium content.
So, if you want to make your tacos much healthier, then you have got to make these healthy zucchini tortillas.
If you are looking for a healthy and nutritious way to satiate your sweet tooth, and want to make sure you are getting health benefits as well, then you have to try making this kiwi and apple zucchini purée.
This recipe is also proven to speed up your metabolism as well. The apples which are included in this recipe help with slimming, and the inclusion of kiwis will give you some vital vitamin C as well.
There was also a study done by the American College of Nutrition which showed that fruits which have a lot of vitamin C will help with oxidizing fat when exercising. 
Now, if you are looking for a healthy way to make a filling meal which is healthy but also packed with flavor.
This recipe uses the zucchini boats to make the Philly cheese steak a lot less heavy and makes it a little lighter to make it a great option for an active lifestyle.
So, if you are tired of having Philly cheese steak with a white roll which has little to no nutritional value, then you have to try this recipe which uses zucchini boats.
The secret weapon of this recipe is the use of coconut oil which is a perfect ingredient for how it benefits weight loss, as well as increases your skin health as well.
It is a great ingredient for helping protect your vital organs, and it can even help improve your memory.
This is why we love using it in flavor packed recipes like the noodles and chicken as the flavor of the main ingredients will cover and slightly compliment the subtle flavor of the coconut oil to make it a cohesive recipe worth trying soon!
This is another recipe which uses zucchini in baking, and it is one of our favorites.
These are the perfect muffins to have for breakfast, and they are made even sweeter by using applesauce instead of oil or butter which also makes them a healthier option as well.
If you want to try these light and fluffy muffins for a yummy morning treat, then you have to try making this recipe!
Now this zucchini banana bread is one of our favorite recipes on this list, and we love how the flavor of the zucchini is subtle enough to be covered by the delicious blueberries, but how it is used to make this recipe even more healthy.
If you are looking for a healthy addition to the bake sale, then you have to try making this recipe as soon as possible!
If you want a healthy way to enjoy chips, then you have to try this flavor packed way of cooking zucchini which transforms them into crisps.
This recipe makes the genius move to pair zucchini with Parmesan to give it an intense but amazing flavor.
The combination of zucchini with Parmesan with zucchini was so good that we also decided to feature this recipe as well, which uses them in a creative way as well to make these healthy tots.
If you want a healthy side for a meal which is filling and delicious, this way of cooking zucchini will be sure to get some amazing results.
By substituting the pasta sheets with zucchini, then you are making lasagna even healthier, while also not compromising any of the flavor.
This recipe for lasagna rolls is sure to get some amazing results, and the filling is lean enough to ensure that this recipe is not too unhealthy.
So if you want a healthy dinner recipe, this should be at the top of your list.
These zucchini fritters are super easy to make and get some amazing results. The best part about these are how few ingredients you need to get some delicious fritters.
So if you are craving fritters, but want a healthier version, then you just have to make these!
This zucchini pasta is a super filling dinner idea, and the flavor you get from the avocado pesto is amazing! If you want our favorite zucchini pasta idea, then you have to try this one!
Finally, if you want some zucchini baking which will work well as a snack on the go, then you have to try making these chocolate chip zucchini oatmeal bars as soon as you can.
We love making these before going on a road trip as they do not make us nauseous on long car trips and are super nutritious!
Summary
Hopefully this recipe has put into perspective just how much you can make when working with zucchini.
If you have no idea what you want to make first, then consider what ingredients you have the most off, and then use the recipe which uses this ingredient.
This will help you save money and will get you a delicious result by the time you are finished.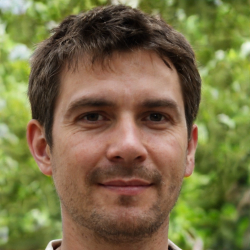 Latest posts by Justin Roberts
(see all)