Paleo diets are a pretty recent type of dieting that has become very popular over the last 10 or so years, with it pushing the idea that eating as our ancestors did in the titular paleolithic era can lead to overall better health and weight loss.
And while we may doubt how much changing some of your diets can help you replicate the lifestyle of ancestors who hunted mammoths and escaped giant bears and wolves daily, there is certainly an undeniable charm and logic underpinning this idea.
After all, cutting all of the most processed and modern foods out of your system, and eating mainly fresh, simple food items, surely's got to be better than eating the 20th pop tart or spray-on cheese biscuit in a row right?
It sounds almost too perfect, And once you realize what foods exactly are considered 'processed' you start to see the issue that you'll run into with this diet: Finding 'unprocessed' foods is not just tough, but also expensive at the same time!
Luckily, there are still plenty of paleo-diet-friendly recipes out there that are not a pain to try and make for yourself. All you need are the right ingredients and the right recipes.
So, if you're interested in trying out a paleo-diet recipe to see if it could work for you, then make sure to read the rest of these amazing Asian-inspired dishes that could help you get back to your dietary roots!
Starting this list with a recipe that will quickly become a favorite of yours once you try it, this spicy pork-based dish is sure to tingle your taste buds.
You'll find that many of the recipe vegetables that we'll cover use root and grass vegetables, as these would have been easier to gather for people that wouldn't have farmed too much.
History lesson aside, this is a recipe that can be prepared in a single pa, which doesn't just simplify the whole process greatly, but also means that you'll be making less of a mess when you are finished.
And, let's be honest, who enjoys cleaning up after you've cooked?
Chicken wings aren't just popular now, but have been a mainstay of human diets for thousands of years.
So, rest assured meat lovers, you'll be able to enjoy your favorite poultry for your paleo diet as well!
These chicken wings heaven an amazing umami flavor to them, giving you a classic savory sauce that tastes amazing with the right reasoned chicken underneath it.
There's even a slightly nutty flavor to it, giving this little appetizer quite a lot of complexity t it as well.
Not bad for a little wing, right?
Sesame chicken is a flavor combination that feels older than time. And given that both have been eaten and domesticated for thousands of years, that might not even be that far from the truth!
This particular chicken meal is seasoned with plenty of sesame oil, alongside an amazing dressing that goes well with the perfectly grilled and sliced chicken.
Now, you may be wondering how exactly a dressing count as being paleo diet friendly.
To which we say not only has dressing s been a staple of recipes for thousands of years, but also we're trying to eat a healthier lifestyle. Not rob our food of half its flavor!
Chop up some fresh cabbage with this recipe (see also: American Chop Suey Recipe)to make an unbeatable slaw to serve alongside, and you'll have an amazing-tasting dish that is also healthier than most of the meals you'll find out there today!
You may be surprised to find a recipe as complex as dim sum dumplings being okay for a paleo diet (see also "10 Tasty Paleo Slow Cooker Recipes You'll Love").
However, like Chinese history, a lot of core meals and recipes are almost as old as that, so the recipe must be doing something right!
And with a flavor-packed combination of flavorful pork and ginger, we can see exactly what it's gotten right!
Serve these with a paleo soup, or at them as they are finished. The choice is yours!
For the next tasty morsel on our list, we have a recipe from another dietary plan that may be just as good for your paleo (see also: 10 Tasty Paleo Snack Recipes You'll Love)needs.
Keto diets are another recent fad diet that tries to replace carbs as the main source of energy for your body with foods that are high in fats and proteins.
While we can't exactly say for sure how effective a keto diet is, what we can say is that this need for more greens and meats over things like bread or pasta does make them quite appealing as paleo dishes too.
This pad thai noodle dish is a perfect example of that. With low-calorie and carb shirataki noodles, you'll get a healthy and zesty mouthful of some delicious lime and glazed fresh shrimp (see also: 10 Superb Keto Shrimp Recipes Everyone Will Love!)too, making this a recipe that is almost impossible not to love!
If you love fresh veggies and shrimp seafood as much as we do, try out this dish for yourself!
While Chinese or Asian-inspired meatballs may not get as much press as their Italian counterparts, we think that it is a loss that the world can't do without. Especially with sweet and sour flavors like these!
Now, like all slow cooker recipes, this one is going to need some patience on your end.
However, once you have finished this particular meatball dish, with its beautiful glazed pineapple and minced beef meatballs, coupled with some excellent dressing from white wine vinegar and garlic powder, and just the right amount of garnish, this will become an instant favorite for you.
Maybe not something you whip out every evening (it does take 4 hours, after all!). But for those special Asian dinner meals, this is certainly an interesting recipe to have handy!
Moving away from Chinese cuisine for a moment, we have a Vietnamese-inspired noodle dish that is also best prepared when a slow cooker is handy.
Pho is perhaps one of the most famous types of noodle soup recipes to come out of Vietnam thanks in part due to its distinctive herbal flavors.
Plus, when you see a recipe that asks you to 'place a whole chicken' into a slow cooker, you know that you've got something good on your hands!
All in all, if you love eating pho noodles, and want to try your hand at making them yourself, this might be the recipe that helps take you from a pho-enjoyer to a pho-maker!
Not going to lie though: As tasty as these recipes are, we're struggling to figure out how paleolithic folk had access to slow cookers…
Chickens are perhaps a paleo dieter's best friend. Their lean meat and how easy they are to mix with other recipes make them a very tempting option for many people on all sorts of diets.
It's also what makes them very popular for making salad recipes that would otherwise be a little too green-heavy for most people and a lot more palatable, and the same is true for recipes like this!
Plus, by keeping the mayonnaise dressing and fried chicken away from this diet, you'll also find that the calorie count of dishes like this plummets to almost unbelievable levels!
We're back with another shrimp recipe for you paleo-dieters!
There's evidence that shrimp farming and fishing have been a staple of East Asian culture and cuisine for centuries, if not millennia, at this point, so it's no surprise that shrimp would be ideal for many paleo diet plans.
Plus, with the peanut sauce that this recipe also helps you make, you have the perfect dressing to serve them with.
So, if you love your seafood, this is the paleo meal for your taste buds!
Who doesn't love a good egg rolls recipe? They're a staple of Chinese food across the world, and for hundreds of years at this point!
Plus, if you're looking for an appetizer that takes next to no time at all to make, you can't go wrong with a 20-minute cooking time that recipes like this have!
And, of course, it is a side dish that can go with any paleo plans that you have!
Finally, to finish this list off with a strong main meal, we have a classic recipe that also comes from Vietnamese cooking.
It's the perfect savory dish to make a main meal out of, with just a little hint of herbal sour flavors from the lemongrass for good measure!
Final Thoughts
So, there you have it!
While it might seem like a paleo diet is off-limits for many people at first, with a little searching, you find that there are plenty of meals out there that stick to the diet, and are delicious. And all while still staying within a reasonable budget.
So, if you're about to start a paleo diet for yourself, which of these meals will you be trying first?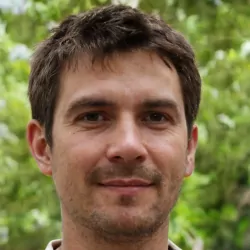 Latest posts by Justin Roberts
(see all)