Commonly referred to as "the caveman diet" the paleo lifestyle is a great way of cleansing your body of any overly processed foods, however, for those who are new to the paleo lifestyle, it can be difficult trying to figure out what sort of dishes you're able to cook for yourself on this new diet, which means that you'll need to discover a whole load of new dishes to help suit your new diet.
Trying to know what to cook can be difficult at the best of times, and if you're a novice cook, this process becomes even more difficult, as you don't want to try and cook anything complicated and mess it up, as that leads to a waste of time and ingredients!
So, if you're in need of some easy paleo recipes to cook for yourself and your family, then read on, and we'll provide you with some of the tastiest paleo recipes around that require very little effort.
What Is Paleo?
If you haven't heard of the paleo diet before, then you might be slightly confused as to what it means, and what you are able to eat whilst on this diet, as well as what you're unable to eat!
The paleo diet is often referred to as the caveman diet because it is based on what early humans would have eaten, which means this diet consists mainly of fish, meat, vegetables, and fruits, whilst excluding any form of processed foods, dairy, or cereal products!
So, for newcomers to the lifestyle, it can be slightly difficult to figure out what meals to eat, which is exactly why we prepared this list of easy paleo dishes that anyone can cook at home, so what are you waiting for, let's take a look!
Everyone knows what the worst part about cooking is, the cleanup after! So learning how to cook a delicious one-pan meal is the key to preventing a large mess after cooking.
This dish might seem basic, but it's a great way to pack your meals with plenty of protein and nutrients, whilst remaining delicious too, and because you can cook it all on a single pan, you don't need to worry about having a sink full of dishes afterward!
Trying to find a delicious breakfast dish whilst on a paleo diet can be difficult, almost impossible, especially when you consider that so many of the traditional breakfast ingredients we eat contain dairy, cereal, or contain processed ingredients, which means that they're unfortunately not suitable for the paleo lifestyle.
However, this problem is solved with this recipe, which uses sweet potatoes to replace the traditional waffle recipe in order to create delicious waffles that you can eat for breakfast, or anytime you want!
One of the most difficult things about being paleo is trying to find suitable lunch options, and although you might not be able to order your favorite sandwich from your local deli anymore, you can definitely create some delicious lunches at home to take with you to work!
This salad is full of flavor thanks to the seasoning on the chicken, and the cabbage salad means that you're provided with plenty of nutrition too, so this is definitely a great paleo dish to make for your lunches.
When it comes to cooking paleo food, there's often a worry that you can't create delicious and good-looking food that is suitable to serve at a dinner party, well that is where this recipe will prove people wrong!
It might sound complicated, but this dish is actually much easier to make than you might initially think and it even looks incredible too.
Plus the sauteed sweet potato makes for the perfect accompaniment to these salmon cakes, which means you'll have a dish that everyone will love.
One of the best things about cutting out the processed foods and dairy products from your diet is that your wallet will certainly thank you for it, and this recipe is the perfect dish to demonstrate just how cheaply you can eat on a paleo diet (see also "12 Best Paleo Beets Recipes To Try Today").
This warming soup is amazing for those who want the perfect dish to come home to after a difficult day at work, and no one wants to have to prepare a difficult meal after a tiresome day, which is why this super simple recipe is so universally liked!
People who find themselves on paleo diets often complain about missing out on the delicious take-out food that they used to enjoy, no matter how unhealthy it was.
However, being paleo doesn't mean you can't enjoy take-out style food!
If you like Chinese take-out, then this recipe will definitely appeal to you, and it's a great way to enjoy that take-out taste without compromising your diet, or eating unhealthy food.
Missing that classic Tex-Mex taste? This chipotle chicken taco recipe is an amazing way to enjoy a paleo-friendly dish that is bursting with flavor and spice.
One of the most common misconceptions about the paleo diet is that the food is primitive and boring when the reality is that it's simply just much healthier.
So, if you're ever in doubt about what you should cook, you can never go wrong with tacos!
If you love umami flavors, then this dish is going to appeal to you, and the best bit is that it doesn't take too long to prepare at all, which makes it the perfect dish to make if you're looking for a quick and delicious snack.
If you want to add some extra protein to this dish, then you can always add in some meat of your choice, although this will make it take longer to cook!
One of the biggest losses that some people mourn when they cut out foods upon joining a paleo diet is noodles, however, the zucchini noodles in this recipe (see also: 15 Awesome Zucchini Low Calorie Recipes We Love To Make)make for a more than suitable replacement, and means that you can enjoy a delicious dish like this without worrying about compromising your diet.
Packed with a load of delicious vegetables, as well as nutritional yeast, this is a great way of filling your diet with healthy ingredients, so why not try it out for your lunch or dinner sometime soon?
We always think of rice as a healthy food, but since paleo diets mean cutting out any cereal products, it means an adequate replacement is required, which is where this cauliflower rice comes in!
Cauliflower rice is a great way to ensure that your dishes are low on carbs, and with the addition of the chicken meatballs, you can be sure that this dish is packed with protein too.
Looking for a quick and easy dinner that still satisfies your taste buds?
Then this dish is definitely going to be worth a try, partnered with steamed broccoli for plenty of nutrients, and the chickpeas will provide you with all of the protein you need to keep going.
Another great bonus is that this dish is vegan too, which is great for those who are trying to avoid meat too.
An easy way of cooking your chicken is with a pressure cooker, and this dinner makes for a great last-minute option if you've run out of ideas on what to eat.
This salsa chicken is great for use in any form of burrito bowls, tacos, or in meal prep boxes, and it's a great way to ensure you're getting your protein fill!
Trying to find the perfect paleo game day snack can be a challenge, but this sticky chicken wing recipe is perfect for those match days when your friends visit too. So you should definitely give this recipe a try when you get the chance (see also "3 Awesome Pizza Kale Chip Recipes You Have To Try")!
Looking for an easy, warm, and cozy recipe? Then look no further than these delicious pot pies, which might look like they have traditional pastry on top, but are actually completely paleo-friendly.
Another winter warmer, this chilli is a healthy way to pack a load of protein into your diet, and it's super delicious too, so why not make sure you add it to your meal rotation when the colder weather begins to set in?
Summary
As you can see, there are a whole load of paleo recipes (see also: 10 Tasty Paleo Pasta Recipes You'll Love)out there, and the 15 recipes that we've chosen for our list are all super easy to make too, so even if you're a relatively inexperienced cook, you can still make these dishes too!
So, if you want to try out the paleo diet, then check some of these recipes out!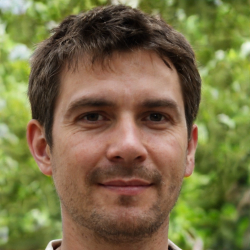 Latest posts by Justin Roberts
(see all)