Paleo recipes might just be some of the healthiest recipes that you can find out there.
Packed with tons of fresh meat, fruit, and vegetable goodness, they're the perfect type of meal to add to any diet plan you have.
The concept behind paleo meals, and paleo diets as a whole, is pretty straightforward: By eating the types of foods and food groups that our ancestors ate thousands of years ago, before the development of widespread farming and processing methods, you can better stay in shape and stay healthy.
And while there's still a little research that needs to be done on its effects, the concept is sound enough.
By cutting a good deal of wheat, grain, and sugar-based products out of your diet, you're also cutting out some of the worst offending food when it comes to weight gain.
It's a sound principle, but it has a complicating factor: Once you take all those unhealthier foods out of your diet, you'll also realize just how much of a backbone they make for almost all your meals.
Bread for your sandwiches and burgers, pasta, and rice for your main meals. Even many traditional kinds of cereal are suddenly off the table.
However, just because it is difficult, doesn't mean that it is impossible. It just takes a little planning, that is all!
If you want to start eating a little healthier or are considering diving head-first into this type of diet, remember to save and take a look at the following healthy paleo recipes that we have gathered for you (see also "10 Tasty Paleo Recipes For Weight Loss You'll Love")!
Starting us off with an east Asian-inspired dish that is sure to wow anyone that takes a spoonful of it, we have this amazing soup recipe!
Egg rolls are an underrated gem of food if you ask us. While plenty of people recognize that it's good, plenty more see it as a boring appetizer that can't carry the main course by itself.
Well, time to prove them all wrong here!
With a creamy chili sauce that contains all the best fillings of a good egg roll, from pork to the green onion and plenty more, as well as a fine fresh slaw to balance out those savory umami flavors, this is a hearty little both of egg rolls goodness, bulked up to perfection and great for the whole family to try!
Chicken is perhaps the most popular meat that is eaten across the world, meaning that plenty of different cooking methods have had a chance to leave their make and create something special.
Here, this saucy chicken Puttanesca leaves its mark by being a staple dish of many paleo diets, thanks to its healthy ingredients and delicious Neapolitan tomato sauce.
While this sauce is normally paired with some type of pasta as its base, it can also be paired with a vast number of other ingredients, including, as this recipe shows us, chicken!
Salmon is one of the most popular fishes to eat around the world. And because we know that people have been eating salmon for centuries, if not millennia, it's also a fish that can be used in a paleo (see also: 10 Tasty Paleo Fish Recipes You'll Love)meal or diet as well!
When it comes to our recipe of choice, we're in love with this particular salmon dish.
It's simple to make, and preserves the best qualities of this pristine fish meat, while also bringing in some new and complementary flavor, like shallots, mustard, and parsley.
If you love to keep your meals classy through your diet, you can't go wrong with this meal!
Now, there may be some people that are reading this section and wondering how exactly noodles can be made paleo-friendly.
They do often contain some form of wheat, grain, or some other cultivated item, so it's hard to see how exactly we can make a dish like this good for keeping up that mainly meats and veggies diet!
However, this particular noodle dish has a trick up its sleeve.
Rather than using wheat dough as regular noodles do, these noodles are zucchini-based, so they'll fit right into your meal plans like any other noodle, while still staying in line with your ingredients.
And, of course, that goes without saying how a good beef steak piece or mince can be made into a fine noodle dish!
Tom Kha Gai is a very popular Thai soup dish that has become very popular in the last few years, and it isn't hard to see why.
With a creamy coconut milk-based that mixes wonderfully with some perfectly seasoned and roasted chicken, this is the perfect introductory dish to Thai cuisine for those who are on the fence about this delicious type of cooking.
And wouldn't you know it? This particular recipe just so happens to be paleo-compatible too! So you can enjoy this high-class soup dish without worrying about too many processed goods.
(If you aren't too worried about having too many processed goods, we would recommend trying to mix in some noodles with this dish, for an extra filling meal!)
The black bass is already a popular type of fish that is eaten across the world and in several different ways.
How exactly do you add something new to this particular palette, while also staying on course for your paleo diet?
Well, the answer is with a new sauce!
Tamarind is an edible fruit that has been used in cooking for decades across Africa, if not longer, especially in sauces that can be included in other recipes.
And because it is fruit-based rather than coming from something processed or wheat, it's totally fine to use in paleo recipes (see also: 10 Tasty Paleo Pasta Recipes You'll Love)like this one.
Serve up your perfectly glazed and cooked black bass with some light salad as a side, and you have an amazing fish dish on your hands!
Plus, this tamarind sauce goes with plenty of other foods, such as salmon, tuna, and even swordfish. And it's not just limited to fish, either.
Chicken, beef, pork, and even lamb all benefit from being prepared with this sauce in mind!
Try it out for yourself!
Ah, who doesn't love a good chili? It warms the heart and soul as much as it does the mouth and belly and is just the coziest and most filling dish that you can have sometimes.
So, having a version of this classic Mexican dish that can also work with a paleo diet gives you an easy recipe (see also: 10 Tasty Paleo Ground Turkey Recipes You'll Love)to fall back on when you don't want something that will take too much effort or time on your part.
Enter our hand-picked chili recipe, a chili recipe that has it all, from the thick chili and tomato sauce to the perfect amount of seasoning that you could want from a recipe like this.
Feel free to garnish this recipe with any extra of your choosing, from bacon chunks to avocado slices!
Bacon, Lettuce, and Tomato salads (More famously known as BLTs) have fast become a favorite salad recipe around the world. Who knew that adding bacon to a recipe could automatically make it better and more appealing?
(I mean, I'm sure you or we could have thought of that, but that's beside the point!)
Here, you'll find a BLT that has been made even better, thanks to the inclusion of some excellent salmon, making a rich meal that is perfect as a main course, or even as the perfect salad to leave out for a summer buffet!
Load it up with plenty of avocados (and the right sauces) and you'll be king/queen of the grill-out salads!
Meatloaf is one of those comfort foods that everyone usually has a recipe for somewhere, kind of like chili. The fact that they are easy to make is just the icing on a delicious meaty cake.
However, what if we told you that you could enjoy this easy comfort food, while also staying on your paleo diet?
Well, this recipe manages to do just that. All while keeping this meatloaf recipe easy to follow and make for yourself!
Pizza feels like it shouldn't even be within earshot of a paleo diet recipe (see also: 10 Tasty Paleo Lunch Recipes You'll Love)list, much less get a starring role!
After all, despite how amazing pizza is, its flour and wheat pizza base should be the last thing that you want to see in your paleo diet.
However, this recipe manages to do the impossible, and make a low wheat/gluten/dairy-free pizza that has all the classic toppings, while still being paleo-friendly!
Final Thoughts
As you can see, paleo diets are fast becoming a popular lifestyle for a reason.
They're usually very healthy, they can often be surprisingly cheap to make and keep up, and they are just a great type of recipe to throw into your weekly meal schedule when you want something different.
So, which of these paleo recipes will you make for yourself or your family first?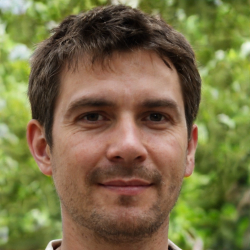 Latest posts by Justin Roberts
(see all)