Chicken is one of the most versatile meats you can use in your cooking, especially when you consider all the different ways you can cook it, as well as the various cuisines that use chicken.
Plus, the other great thing about chicken is that it's also super healthy, and is also naturally Paleo too, which means that it will be a staple of your diet if you decide to become paleo.
If you're looking for some of the best paleo chicken recipes out there, then you can try out some of the recipes that we have listed below.
These recipes range in flavor and cuisine, which means that you shouldn't become bored with your chicken paleo recipes anytime soon.
So, if you want to discover some of the most delicious paleo chicken recipes, then make your way through our list of recipes so that you can begin making these chicken paleo recipes at home (see also "How To Make Sun-Dried Pesto Tomato Chicken At Home")!
What Is Paleo?
If you've never heard of a Paleo diet, and are perhaps a little bit curious as to what it is all about, then allow us to explain a little bit more about what this diet is and what it involves!
A paleo diet is one that revolves around only eating foods that people presume would have been eaten by the early human population on earth.
This means that the diet has a heavy focus on eating meat, fish, fruit, and vegetables, whilst cutting out any form of processed food, dairy products, or cereal products.
The idea behind following a paleo diet is that it cuts out all of the modern-day processed food that a lot of people consider being bad for our health, and that our access to dairy and cereal products outpaced our body's ability to adapt to consuming these products, which is believed to contribute to the increase in obesity, heart disease, and diabetes!
So, if you're new to paleo, and are stuck on what recipes you can cook, keep reading to discover some of the most delicious paleo recipes that you can think of.
Best Paleo Chicken Recipes
Just because paleo food tends to be healthier than a lot of other diets, it doesn't mean that you can't create delicious comfort food!
This delicious recipe focuses on providing you with all of the delicious taste of cheesy noodles without actually using any dairy products, so it's the perfect dish to try for those who are still adjusting to the paleo diet.
So, for cheesiness, and that delicious BBQ heat, definitely give this recipe a try on a cold evening sometime!
Despite the name, this dish actually contains no butter at all, and instead makes use of the creaminess of delicious coconut milk in order to create the amazing texture of the sauce.
Plus, the convenience of using a slow cooker for this recipe means that you can be at work all day long and come home to this amazing paleo-friendly meal ready and waiting for you!
There's no doubt that everyone loves things like cheese and pasta, which is why so many people find it hard to stick to the paleo lifestyle.
However, with a dish like this, you can leave the dairy and cereal products in the past, as this recipe manages to create a creamy, cheesy pasta dish that is completely void of any carbs or dairy!
The other great thing about this dish? It's packed with protein and healthy fats, so you can be sure that this dish is going to leave you full.
One of the great things about the paleo lifestyle is that its focus on healthy eating means that you can enjoy foods without having to worry about the effects that processed food products would have on your body and health.
This means it's also an attractive diet for those who work out too.
So, for those who like to work out and meal prep, then this chicken burrito casserole is definitely going to be an appealing recipe, because not only is it paleo-friendly, but it's also keto friendly too!
Who said that paleo cooking can't be fancy?
This recipe is a great way of turning two traditionally non-paleo foods (chicken Milanese and ranch!) and transforming them into a delicious meal that will conform to your diet and lifestyle, whilst also being attractive and appealing when served to, which is great for when you have guests around during the holiday season.
One of the hardest parts about removing dairy products from your diet is that making deliciously creamy sauces becomes much harder to do, but only if you don't know what to replace the dairy products with!
This dish has an awesome meaty taste and the texture is perfectly silky smooth, even without any dairy ingredients involved.
Plus, this dish is also super filling due to the creamy sauce, so you won't be tempted to snack on anything in between your meals either.
Another paleo-friendly dish that manages to disguise itself as a completely regular option, this dish is the perfect way to kick those cravings for fried chicken dipped in an unhealthy sauce.
It's important to note that the honey mustard dip here isn't store-bought at all, as that wouldn't be considered paleo compliant, instead, it's a delicious homemade sauce, which is a great way to impress your guests!
Again, before becoming paleo, seeing the word "creamy" in a recipe's title usually meant that the dish was going to be laden with cream or milk, and would also tend to be rather unhealthy too.
However, with this paleo-friendly recipe, it will certainly prove to you that a creamy dish isn't always an unhealthy one.
If you're looking for a paleo chicken recipe that is bursting with flavor? This is the one.
Wraps are always considered to be a relatively healthy food option by those in the non-paleo community, but the reality is that gluten and cereal products simply aren't good for you, which is why this paleo-friendly wrap option utilizes nature's very own tortillas, in the form of lettuce leaves!
Make up a large batch of the chicken mixture and you'll be able to have these delicious wraps for lunch whenever you'd like!
Missing your favorite take-out options now that you've converted to the paleo lifestyle?
Then worry not, as this delicious Korean BBQ chicken recipe will have to satisfy those cravings, and will make you realize that good food doesn't have to be unhealthy!
This dish is incredibly easy to put together and makes the perfect choice for a game day snack or as a party appetizer option, all whilst remaining paleo-friendly.
Another take-out option transformed for the paleo diet, everyone who likes orange chicken will tell you how well the beautiful tender chicken and the immense citrus flavor from the orange come together, and now you can enjoy it without having to feel the guilt of eating a dish full of unhealthy and processed ingredients!
A paleo take on an Indian classic, this dish is warming and perfect for the colder winter months, with a rich and intense flavor and with the incredible texture of the chicken, you won't want to stop eating this dish!
You can even replace the usual basmati rice with deliciously healthy cauliflower rice too.
If you're looking for a great lunchtime salad option that is also paleo-friendly, this is it.
With plenty of protein thanks to the eggs and the chicken, as well as the colorful salad providing you with a load of minerals, fiber, and vitamins, this paleo salad is so good for you!
Trying to replace your delicious traditional noodles can be hard whilst paleo, but this recipe makes it so much easier!
So, if you're trying to find a replacement for your usual Thai comfort food, then this recipe should help.
Sometimes trying to cook a paleo dish with a time restraint can be hard, but this chicken and cabbage stir fry recipe is a great way to create a healthy paleo (see also: 10 Tasty Paleo Ground Chicken Recipes You'll Love)dish in no time at all, as it only takes 15 minutes to make!
Full of fiber, vitamins, and protein, this dish is going to become a dinnertime favorite!
Summary
To summarize, it might seem difficult trying to create a wide range of paleo chicken dishes, but the reality is that it's super easy to replicate some of your favorite chicken recipes without having to compromise your lifestyle or diet!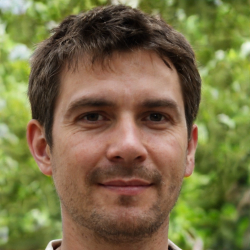 Latest posts by Justin Roberts
(see all)