Trying to decide what to eat for dinner every day is hard. It becomes even more difficult when you start adding restrictions to your diet, and it makes dinner time a huge chore – and that's without the clean-up afterward!
However, it doesn't need to be this way, especially with our list of delicious recipes suitable for those with dietary restrictions.
Take this Mediterranean mashed potato recipe as an example. This dish is a delicious accompaniment to many main dishes at dinnertime, and it is suitable for vegans and those following the Whole30 diet!
So, if you're interested in delicious recipes that make mealtimes a whole lot easier for those with restrictive diets, read on for more!
What Makes This Mediterranean Mashed Potato Recipe Vegan?
The vegan diet does not include any meat or any by-products of animals, including milk, eggs, honey, etc.
This Mediterranean mashed potato recipe does not contain any cream, butter, or milk. Thus, making it suitable for those following a vegan diet.
What Makes This Mediterranean Mashed Potato Recipe Whole30-Friendly?
This recipe contains potatoes, olive oil, and black olives, all of which are Whole30-approved. The Whole30 program is a type of elimination diet that happens over two phases.
The first phase is a 30-day elimination process, where the individual will eat meat, eggs, seafood, fruit, veggies, and fats that are healthy and natural.
An individual must eliminate every other food group (except for food seasonings like herbs and spices.)
This means individuals must stick to simple foods and recipes and avoid sugar, alcohol, grains, legumes, dairy, or sulfites.
According to the Whole30 program, potatoes are a food full of nutrients. So, individuals can eat potatoes in their natural form (not as fries!)
Olive oil is an essential pantry item, although extra-virgin is the type of olive oil to choose when following the Whole30 diet.
Finally, individuals are also permitted to eat black olives on the Whole30 diet. However, individuals will need to ensure that there are no added sulfites in their olives. So, be sure to check the label before purchasing.
You can find more information about the suitability of potatoes, olive oil, and olives by clicking the respective links.
What Are The Ingredients For This Whole30 Mediterranean Mashed Potato Recipe?
Here are the ingredients for this delicious Whole30 Mediterranean mashed potato recipe!
Potatoes (1kg)
Extra Virgin Olive Oil (4 tbsp)
Dry Cured Black Olives, Pitted (2 tbsp)
Sea Salt (A Pinch)
How To Make Whole30 Mediterranean Mashed Potatoes
Follow the instructions below to make the best Whole30 mashed potatoes!
First, you need to gather all the ingredients and equipment – a mixing bowl, etc.
Now, you need to peel the potatoes.
Once peeled, rinse the potatoes and cut them into quarters.
Then, place the potatoes into a saucepan and cover the saucepan with cold water.
Let the potatoes cook for around 20-25 minutes, depending on their size.
While the potatoes are cooking, cut the olives into smaller pieces.
After the time is up, test the potatoes by pricking them with a knife. Once cooked, they will be tender. If the potatoes are not tender, cook them for a while longer.
When you are sure the potatoes have cooked, then you need to drain them.
Once drained, transfer them to a large bowl and mash them. You can use a fork or a heavy-duty potato masher for this.
Add your olives and your olive oil to the mashed potato and mix.
Add salt to taste.
Serve and enjoy! Best eaten warm.
What Are The Nutritional Details Of This Whole30 Mediterranean Mashed Potato Recipe?
Here are the nutritional details for these tasty Mediterranean mashed potatoes!
It is important to note that this data is a rough estimate and is based on the products used. As a result, your own dish may differ.
Nutritional Data Per Serving (1 of 4)
Calories: 324 kcal
Carbohydrates: 44g
Protein: 5g
Fat: 15g
Saturated Fat: 2g
Polyunsaturated Fat: 2g
Monounsaturated Fat: 11g
Sodium: 79mg
Potassium: 1052mg
Fiber: 6g
Sugar: 2g
Vitamin A: 21IU
Vitamin C: 49mg
Calcium: 32mg
Iron: 2mg
This recipe takes 10 minutes to prep and 20 minutes to cook.
Tips For Making The Best Mediterranean Mashed Potato
Make sure you cut the potatoes the same size. This ensures they will cook evenly.
Begin cooking the potatoes in cold water, as this will also ensure they cook evenly.
Alternatively, you can cook the potatoes in a steamer. Make sure you do this for around 20 minutes to half an hour.
It is best to mash the potatoes before you add the dry, cured black olives. If you add them before, you will mash the olives along with the potatoes, which changes the texture of the dish.
Feel free to adjust the black olive and extra virgin olive oil quantities to fit your tastes!
Frequently Asked Questions
Is It Possible To Make This Mediterranean Mashed Potato Recipe Ahead Of Time?
Yes, it is possible to make this Mediterranean mashed potato recipe ahead of time. However, it is best to make this dish ready to serve because it risks drying out over time.
What Is The Best Way To Store Mediterranean Mashed Potatoes?
If you want to store any leftovers for this recipe, place them in an air-tight container and place the container in the refrigerator for around two days.
What Dishes Are A Great Combo For This Mediterranean Mashed Potato Recipe?
This Mediterranean mashed potato recipe makes for an excellent side dish for many other recipes! It works very well with meats like chicken or beef, and even seafood such as salmon!
If you want to keep your meal vegan, then this mashed potato recipe also works well with a variety of veggies such as cauliflower, spinach, cabbage, and asparagus!
Final Thoughts
It is difficult to know what to eat every day when it comes to dinnertime, especially when you have certain restrictions on your diet, such as being vegan or following the Whole30 program. However, meal times don't have to be hard!
With our various Whole30 recipes, including this delicious vegan Mediterranean mashed potato recipe, we ensure that your meal times are still fun, delicious, and easy!
This Mediterranean mashed potato recipe is Whole30 friendly because it only uses four ingredients – potatoes, extra virgin olive oil, black olives (with no sulfites), and sea salt.
Its lack of butter, cream, and milk makes it suitable for vegans too. Pair it with delicious veggies like cauliflower or a spinach dish for a meal to remember.
We hope this article told you everything you need to know about making delicious vegan, Whole30 Mediterranean mashed potatoes!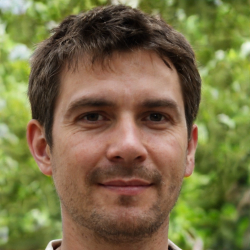 Latest posts by Justin Roberts
(see all)