When it comes to the keto diet, many people have misconceptions about what we actually eat.
They often presume that we're just chowing down on bacon and eggs every day, and although this would be delightful, it's simply not the case.
There are thousands upon thousands of healthy, clean keto recipes out there, that provide you with all the vitamins and minerals you need to get through the day. 
Sometimes we can fall into the slump of eating the same things day in and day out, and struggle to think of new and interesting things to make. If this sounds like you, then don't worry, you're not alone. 
We're here to provide you with some inspiration, so you can get back in the kitchen, and whip up some of the tastiest, clean keto recipes in town. 
If you're interested, simply keep reading below, as we take a look at what we believe to be some of the best healthy keto recipes on the internet. 
Sometimes when we think of 'healthy' meals, we often presume that this means that we have to cook something incredibly elaborate, with a whole host of different ingredients.
But, this simply isn't the case. If you're looking for healthy keto recipes, that's also economical and easy to make, then please allow us to point you toward this delicious corned beef and cabbage dish. 
This meal contains thick layers of tender corned beef that have been baked to perfection along with cabbage and carrots. The entire thing has been pickled, and has that classic vinegar based flavor that we adore. 
It's served with a super delicious mayonnaise and mustard based sauce that pairs perfectly with the dish.  
As the weather begins to grow colder outside, there's really nothing that we love more than a hearty keto beef stew to warm us up.
This one has everything that we love about a tasty stew, including tender beef chunks, lots of thick pieces of vegetables, and an incredibly rich and flavorful stock. 
This dish really packs a lot of flavor, and you can also have some fun experimenting with the vegetables, adding in as many as you like.
The key is to cook it slowly, so that the meat is incredibly tender by the time it's done. 
If you're a seafood lover just like we are, then you're guaranteed to absolutely adore this healthy dish. This one's super simple to make, and only requires a few key ingredients, primarily shrimp, and zucchini. 
It shows you how to make the ever popular keto 'zoodles', which work in place of the pasta in this dish. Everything is cooked together in the pan, and seasoned with (you guessed it) lots and lots of garlic. 
The best thing about this dish? Well, it only takes a total of 15 minutes to make! That's right, it's super quick and easy.
Therefore, we think that this might also make a great lunchtime meal when you don't have much time to prepare something elaborate. 
This is also an incredibly aesthetically pleasing dish, and makes it look as though you've spent hours slaving away making it. 
Sometimes, you want to eat clean, but still find yourself craving some of those classic meals you ate before starting the keto diet.
If you've been lamenting the fact that you no longer have macaroni and cheese in your life, then don't worry, because we've got the perfect recipe for you. 
This keto mac and cheese tastes just like the real deal, but with half of the calories, and way less carbs.
This is made possible through the substitution of one simple ingredient – the pasts. Replace this instead with cauliflower florets, and you've got yourself a super healthy and delicious meal. 
Layer the top of the dish with some low fat cheese, in order to give it that perfect crispy top that we all know and love. 
Looking for a keto lunchtime meal that's also vegan friendly? If so, then look no further, because we've found the perfect recipe.
This one is perfect for when you're on the lookout for something super light to chow down on. 
This salad is packed full of fresh and citrusy tastes, and is incredibly light on the stomach. It involves a bed of rocket leaves, which is then topped with avocado leaves, grapefruit pieces, and pomegranate seeds. 
It also has an unusual flavor which is granted by the fennel, which makes it taste super fresh and unique.
We think that this is the perfect lunchtime meal for when the weather is super hot outside, and you need something cool and refreshing to eat. 
If you want to try the most succulent and delicious pork chops in your entire life, then please let us introduce you to this delicious recipe.
This one shows you how to cook your pork chops to perfection, so that they're incredibly soft and tender on the outside, but with a crisp outer layer that we adore. 
All you'll need is a few ingredients to make this tasty centerpiece. Simply drizzle extra virgin olive oil over your meat, then place your garlic and rosemary on top to give it all of those aromatic flavors. 
You simply cook this meal in a pan, so you don't need to worry about checking on it as you would with an oven. 
We'd recommend serving this dish with some super creamy cauliflower mash. 
If you're looking for a meal that's super low in calories as well as carbs, then you simply have to take a closer look at this garlicky lemon mahi mahi.
This recipe is packed to the brim with fresh and zesty flavors, thanks to the lemon which perfectly counterbalances the strong garlicky taste. 
Mahi mahi fish is known for being super low in calories too, and is an incredibly delicate meal.
Serve this one up with some asparagus, which you can cook in the same pan as the fish, so that it soaks up all of the flavors. 
We think that this dish would be perfect for a date night, or a luxurious weekend dinner for you and your sweetheart. 
Just because you're following the keto diet, this doesn't mean that you need to give up tacos. You heard us! There are recipes out there that can provide some delicious alternatives, such as this one for example. 
These little taco cups are great for whipping up as either a light lunch, or when you find yourself wanting to reach for some snacks.
Either way, they're super easy to make, and involve cheese in order to make the shells. 
They're then filled with lots of lean ground minced meat, then loaded with sprinklings of fresh tomato, and some sour cream to serve on the side.
In order to make them more filling, you can chop up some little pieces of avocado to put in there too. 
Alfredo is one of those delicious and versatile meals that works perfectly as either lunch or dinner.
Unfortunately, due to the fact that the primary ingredient is pasta, it's both high in carbs, and relatively unhealthy too. 
But, this recipe will solve all of your woes, as it takes the traditional alfredo recipe that we all know and love, but replaces the regular noodles with zucchini.
That's right, so if you're looking for an alfredo recipe that you can chow down on, but minus any of the guilt, we'd suggest you whip up this one. 
In order to make it as flavorful as possible, make sure to sprinkle lots of parmesan cheese on top at the end too. We honestly believe that this one is just as tasty as the original. 
Final Thoughts 
To sum up, there are lots of clean keto recipes out there to love. Just because you're following a ketogenic diet, this doesn't mean that you should forgo any of the vitamins and minerals your body needs to keep going.
These recipes show you how to lose weight, and eat nutritious foods in the process. Simply read our list above and choose some of your favorites to try today.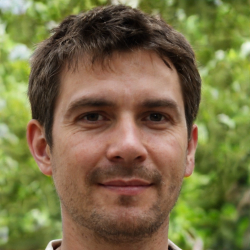 Latest posts by Justin Roberts
(see all)