Many of us want to improve our lifestyle by getting on board with a keto diet, and this makes perfect sense.
There have been countless success stories of people losing a lot of weight by sticking to a keto diet. 
But the nature of a keto diet will often include a lot of foods that are high in dairy – so what are you meant to do if you are lactose intolerant or simply want to avoid dairy products?
Well, luckily you do not need to use dairy products to achieve a beautiful keto-approved meal, and we have you covered there.
Below, you will find 15 delicious dairy free keto recipes that you will love. So, if you are ready to learn a lot more – then read on for all of your options! 
15 Dairy Free Keto Recipes 
Without any further delay, let's show you our picks for some dairy free keto recipes. We hope you enjoy these! 
Many people would think that carb free and dairy free pizzas are bound to taste bland and uninteresting – but we're glad to say that this isn't true! In fact, this pizza could even be on top of your list of favorites. 
While this pizza might not have the same hallmarks of the classic pizza dish that we all know and love, it tastes amazing and it's perfect for a dairy free keto diet.
Cauliflower rice is an absolute gold mine when it comes to a keto diet. It allows you to enjoy the texture and consistency of rice with your meals, without any of the extra carbs that come along with it. 
Of course, the important thing with cauliflower rice is to incorporate it into a sauce or some other way to improve its usually bland flavor profile – and one of the best ways is shown with this recipe.
A combination of the tender and juicy chicken, fresh and bouncy mushrooms, creamy sauce and a healthy dose of kale – and you've got yourself a winner. 
Teriyaki chicken has become a kitchen favorite for a huge number of foodies, and this also includes those who are involved with a keto diet. The gorgeous texture of the chicken is improved even further by absorbing the popping flavors of a teriyaki sauce. 
Instead of serving this chicken on a bed of rice though, it's best to serve it on top of freshly chopped cauliflower florets – but if you need some of the rice textures, then opt for cauliflower rice seasoned with salt and pepper. 
You are probably thinking that taco soup has to include cheese somewhere, but it is entirely okay to have a taco soup that is thoroughly dairy free. This soup is packed with seasoned ground beef, crunchy vegetables, tomatoes and avocados. 
But don't worry, even without the inclusion of any dairy products, this dish still hits home with a creamy texture. Perfect for a winter's night at home in front of the television!
This dish is ideal for those of you who need a bit of a fish infusion in your life, whilst also keeping with a keto and dairy free diet! The salmon is cooked to perfection, allowing it to remain tender, yet flaky. 
Drizzle the salmon with a beautifully aromatic lemon and garlic sauce, and serve some hearty asparagus or broccoli on the side for extra to your plate! This is a seriously healthy meal and it's packed full of flavor! 
When it comes to family favorite meals, you might be thinking of a heart warming meat dish with gravy. Of course, you will need to replace your usual mash potatoes with the ideal substitute – cauliflower! 
With tender, succulent beef tips, a bed of fluffy cauliflower mash and powerfully aromatic and flavorful gravy to lather on top – this is one of the best dishes to choose for a dairy free and keto friendly dish.
If like many people, you get cravings for Asian cuisine from time to time – then you can enjoy a fantastic Asian-style dish that is free of dairy and keeps to a keto diet. Using one pan, you simply fry up some fresh ground beef, broccoli and fresh peppers. 
Remember to season all of your ingredients with salt and other spices, and then serve this dish on top of a bed of cauliflower rice or crunchy vegetables. 
You might not have known this, but you can enjoy a British classic of fish and chips without the whole heap of carbs that normally comes along with it. 
To start with, get yourself a large cod or other white fish and cover it with almond flour for the breadcrumbs/batter. Now, instead of potatoes for the chips, use jicama fries instead and then finish the plate off with fresh, boiled green peas. 
There you have it – a British classic dish that the family will love, yet free of carbs and dairy! 
Anybody who eats meat will likely admit that spicy chicken tenders are one of their most favorite foods, and it's easy to understand why. With the fiery pop coating and the succulent, juicy chicken – you've got one of the greatest snacks or light meals in the world! 
But what are you meant to dip your chicken tenders in that is dairy free? Well, you can make a batch of dairy free garlic or mint sauce and it pairs with the fiery chili chicken tenders brilliantly! 
You will definitely get the urge eventually for a hearty Italian dish, so why not opt for a lasagna with a thick, meaty sausage?
But how exactly are you meant to make this keto friendly and dairy free? Simple actually – you use layers of zucchini instead of pasta sheets, and instead of cheese – you make an almond "cheese" sauce and mix it with turkey sausage marinara. 
While it might not be exactly an authentically Italian dish, it's the closest you could possibly get with the dietary guidelines! 
If you find yourself in need of a Tex-Mex meal throughout the week, then you can make yourself some gorgeous enchiladas made with seasoned ground beef, green chilies, enchilada sauce and a dairy free cheese. 
Once you've finished this layer, finish the top with even more sauce and even more dairy free cheese! If you want to spice it up a little more, feel free to include a topping of jalapeno peppers. 
A classic Asian-style dish is perfect any day of the week, and you can easily make one with some tender, fresh shrimp, seasoned with chili flakes and tomato, and fried with carrots, scallions and ginger. 
Serve this mixture onto a bed of cauliflower rice, or you can fry the cauliflower rice together. If you need to add a little more moisture to the dish, you can squeeze fresh lemon or lime juice! 
This is the perfect Thanksgiving side dish and it's pretty simple to produce. The only "trade" is using a mushroom cream sauce rather than the usual dairy packed sauce. 
If you want something to warm you up during the winter, or you're looking for something light – then you can craft a perfectly seasoned cauliflower soup.
With a thick, creamy and tasty cauliflower base that is mixed with bacon, sour cream and green onions, this soup will keep it light but still satisfy your food cravings.
Finally on our list, we have an ideal choice for keeping things dairy free. Cook and prepare your chicken thighs as you normally would, being sure to season it with salt. 
Next, add a very light amount of cilantro to the chicken dish – but do not add too much because it can easily overpower the rest of the dish. Serve the chicken with mixed vegetables or cauliflower rice! Perfect.
Frequently Asked Questions 
Here are some of your most asked questions. 
Can I Use Other Rice? (Not Cauliflower Rice)
It's difficult to find a replacement unfortunately. However, cauliflower rice is relatively bland, so you should be able to season it for extra taste.
Are These Recipes Hard To Make?
Not at all! Anyone can easily make these dishes and it will take hardly any time whatsoever. 
The Bottom Line 
Finding dairy free and keto friendly recipes can be difficult, but as you have seen – they're not impossible. Just remember to follow the recipe as much as you can. 
We hope you will enjoy some of these amazing recipe choices!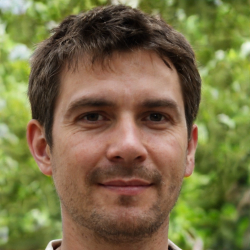 Latest posts by Justin Roberts
(see all)