Just because you're following a gluten-free diet, does not mean you have to give up your favorite carbs! Bread, pasta, and cake all come with gluten-free varieties these days.
And, there are many gluten-free ingredients that mean you can make your favorite recipes yourself! 
This breadstick recipe is an excellent example of this. These breadsticks contain simple ingredients, are easy to make, and are gluten-free!
If you would like to learn how to make these delicious, gluten-free breadsticks, read on for more! 
What Makes This Breadstick Recipe Gluten-Free?
This recipe uses both gluten-free flour and xanthan gum, which makes it 100% gluten-free!
To make gluten-free breadsticks, like the breadsticks in this recipe, then you need a gluten-free flour blend.
Because there is no gluten in this recipe, in order to get the texture of the breadstick right, you need to balance the flour with the correct flour-to-starch ratio.
You risk making breadsticks that are more like crackers if you do not. 
Another essential ingredient for gluten-free breadsticks is xanthan gum. Xanthan gum mimics the texture of bread and is an excellent thickening agent. It also helps to bind the ingredients together. 
What Ingredients Do You Need To Make Gluten-Free Breadsticks?
Here's everything you need to make these gluten-free breadsticks! 
Gluten-Free Breadsticks Ingredients
Water, ⅔ cups
Gluten-Free Flour, 2 Cups
One Egg
White sugar, 2 tbsp
Active, Dry Yeast, 1 tbsp
Xanthan Gum, 1 tsp
Apple Cider Vinegar, 1 tsp 
Baking Powder, ½ tsp
Salt, ½ tsp
Olive Oil, ⅓ tsp 
Gluten-Free Breadsticks Topping Ingredients 
Olive Oil, 1 tbsp 
A sprinkle Of Coarse Salt
A Sprinkle Of Italian Seasoning 
How To Make Gluten-Free Breadsticks 
Follow the instructions below to make the tastiest gluten-free breadsticks! 
First,  gather all of your ingredients and equipment – measuring cup, mixing bowl, electric mixer, etc. 
Now, line a baking tray with parchment paper.
Brush the parchment paper with olive oil and put it to one side.
Measure water into a measuring cup (about 2 cups.)
Now, place the measuring cup in the microwave for around half a minute. 
Once the time is up, add the sugar and yeast to the measuring cup and mix thoroughly. 
Set the mixture aside for 5 minutes, to give it time to proof. 
While the mixture is proofing, add xanthan gum, baking powder, the gluten-free flour blend, and salt to a bowl and mix until blended. 
Add the yeast mixture, olive oil, egg, and apple cider vinegar to the flour mixture. 
Mix the ingredients at a low speed. Do this for 20 seconds. 
After the 20 seconds is up, scrape the batter downward.
Switch the mixture to the medium speed setting and use it for around 3 minutes. 
Now, you need to scoop the dough into a plastic bag, around quart-sized, and cut a 1-inch-sized hole into the bag's corner. 
Take your piping bag and pipe 6, 8-inch breadsticks onto a prepared pan. 
Place the pan in a warm place for 10 minutes to allow the breadsticks to rise. 
During this time, preheat the oven. 350 degrees F will do.
Once 10 minutes have passed, take the breadsticks and bake them in the oven until golden. This should take between 15 to 18 minutes. 
Once this time has passed, take the breadsticks out of the oven and set them to one side. 
Once the breadsticks have cooled down a little, brush them with olive oil and sprinkle with coarse salt and Italian seasoning. 
Serve and enjoy!
What Are The Nutritional Details Of These Gluten-Free Breadsticks?
Here are the nutritional details of this amazing gluten-free breadsticks recipe! Please note that this nutritional data is a rough estimate and will vary depending on the ingredients used.
Serving: 6
Calories: 304 kcal
Carbohydrates: 36g
Protein: 5g
Fat: 16g
Saturated Fat: 2g
Cholesterol: 27mg
Sodium: 220mg
Potassium: 75mg
Fiber: 6g
Sugar: 6g
Vitamin A: 40IU
Calcium: 49mg
Iron: 1.7mg
This recipe takes 17 minutes to prep, 10 minutes to rise, and around 15-18 minutes to cook. That means you can eat these delicious gluten-free breadsticks in just 45 minutes! 
Tips For Making Gluten-Free Breadsticks
Here are some of our top tips for making delicious gluten-free breadsticks. 
Proof The Yeast
All "proofing the yeast" is, is proving that the yeast you intend to use is still active and suitable for use in recipes.
By doing this for your gluten-free breadstick recipe, you are ensuring that your breadsticks are light and fluffy – the perfect texture!
Proofing the yeast is also great for your time management when making this recipe, as it allows you time to prep the ingredients you need for the flour. 
Use A Stand Mixer To Make The Dough
When it comes to making this tasty recipe, a stand mixer is going to come in handy. This stand mixer makes mixing much easier because it is so efficient! 
Pipe The Dough With A Plastic Bag 
A piping bag will make your baking experience much more efficient. Cut a hole into the corner of a plastic bag to make the piping bag. The result is evenly-baked, aesthetically pleasing, uniform breadsticks!
Storing Your Breadsticks 
Storing bread for more than a day is slightly complicated. However, these breadsticks have a long shelf life compared to other kinds of bread!
If you want to store them, wait until they have cooled down and then wrap them in plastic wrap. 
Store them for up to 2 days at room temperature. If you want to store your gluten-free breadsticks for a longer period of time, place them in the freezer. 
When you want to eat them, unwrap them from the plastic wrap and rewrap them in foil. Place them in the oven for 10 minutes so they can warm up. 
Further Tips For Making Delicious Gluten-Free Breadsticks 
Here are some extra, smaller tips for making gluten-free breadsticks. 
All of your ingredients should be at room temperature.
Serve the breadsticks while they are still warm.
Don't double up the recipe. If you want to make extra, make another batch after the first (or alongside!)
What To Serve With Gluten-Free Breadsticks?
Breadsticks are a wonderful accompaniment to various soups, dips, stews, salads, and curries. Here are our favorite dishes to serve with gluten-free breadsticks! Be sure to make these dishes gluten-free, too!
Ginger garlic soup
Melted parmesan cheese
Butter Chicken
Baked Vegetables, like bell peppers, onions, asparagus, or potatoes
Chicken salad
Poached eggs and grated cheese
Alfredo sauce 
Pasta with blackened chicken
Spaghetti and meatballs
Gluten-free tomato chutney 
Gluten-free avocado, yogurt, and mint dip
How To Achieve Crispy Breadsticks
These gluten-free breadsticks are naturally crispy. However, if you want your breadsticks to be extra crispy, then you can add melted butter or an egg wash to the dough before baking.
Bake the breadsticks at a high temperature, and the resulting crispiness is unbeatable! 
If you are baking vegan breadsticks, use a vegan butter alternative instead of butter or an egg wash. 
Final Thoughts
There are many delicious gluten-free alternatives to all of your favorite carbs these days.
Even better than that, there are many gluten-free alternatives to ingredients such as flour so you can make amazing gluten-free recipes yourself! 
This tasty gluten-free recipe is an amazing example! The ingredients can easily be found at your local grocery store and the recipe is simple to follow.
Gluten-free flour and xanthan gum work together to ensure this recipe is 100% gluten-free.
Gluten-free flour is an excellent substitute for regular flour, while xanthan gum works as a thickening agent to bind the ingredients together, resulting in delicious, gluten-free breadsticks with a fluffy texture you'll want more of!
By following the instructions exactly, then you will serve these delicious breadsticks in just 45 minutes! 
We hope this article taught you all you need to know about the best gluten-free breadsticks!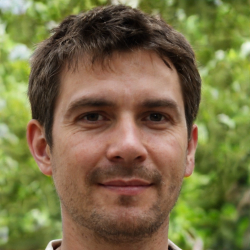 Latest posts by Justin Roberts
(see all)