Noodles are a staple dish when it comes to making quick and easy recipes, especially if you're a fan of Asian-inspired food! 
They are tasty, easy to put together, and highly versatile as you can add anything your heart desires to them or anything that needs eating up in your fridge.  
This article will guide you through creating the most delicious teriyaki noodles that are put together in just 15 minutes!
We're also going to discuss the health benefits of this dish, as well as tips, tricks, and any other bits you can add to them! 
Types Of Noodles 
When it comes to stir-fries, there are a variety of noodles to choose from, and it all comes down to personal preference.
While there are so many different noodles available, below will discuss some of the more popular ones you'll find it grocery stores. 
Rice Noodles 
Rice noodles are made from rice flour and water, and are a completely gluten-free, and vegan option!
They are also lower in calories than other types of noodles, and they are a great source of selenium, which is an important antioxidant. 
The recipe we will guide you through in this article uses brown rice noodles. These noodles are less processed and organic, making them slightly healthier than regular rice noodles. 
Rice noodles need to be soaked before being cooked, and they are the best option for anyone who suffers from celiac disease or any gluten intolerances. 
Egg Noodles 
Egg noodles are one of the more common types of noodles, and they are made with egg, wheat, and water. 
You can find these noodles in a variety of different shapes, such as flat, round, thick, or thin. They are very versatile and can be used in all kinds of stir-fries, soups, and even salads. 
They are very easy to prepare as they just need to be boiled for a few minutes.
However, as they are made with egg and wheat, they are not suitable for those with an intolerance to gluten, or those who follow a vegan diet. 
Ramen Noodles 
Ramen noodles are also very easy to prepare, as they just need to be boiled for a few minutes. They are in the form of a brick and must be kept refrigerated until you are ready to cook them. 
Like egg noodles, they are also made with wheat and egg, so this makes them unsuitable for anyone on a vegan diet, or an intolerance to gluten. 
Udon Noodles
Udon noodles are among the thickest noodles you can find. They are made with wheat flour, and are easy to prepare as they just need to be boiled in water before cooking with them. 
Freshly prepared udon noodles taste the best, but you can find them pe-cooked, or shrink-wrapped. 
As they are made with wheat flour, they aren't suitable for those who follow a gluten-free diet.  
How To Make 15-Minute Teriyaki Noodles 
This recipe uses brown rice noodles, bok choy, and a delicious, homemade teriyaki sauce. 
Prepare The Noodles
Begin by cooking the noodles. The cooking method will depend on the noodles you've decided to use. If you're using rice noodles, you may need to soak them in water before cooking them.
However, if you're using egg, udon, or ramen noodles, you just need to boil them for a few minutes until they're soft. 
Fry Your Veggies 
This recipe uses bok choy, a form of Asian cabbage that provides a delicious crunch to a variety of meals, especially a simple stir-fry like this one.  
Simply fry it in a separate pan with some oil. We recommend using sesame oil for more of an Asian flavor. Add whatever seasonings you like to it, such as garlic, onion salt, salt, and pepper. 
Make The Sauce 
Making teriyaki sauce from scratch is not as hard as you may be thinking.
All you need to do is combine a salty sauce, such as soy sauce or tamari, and a sweet component, such as brown sugar, coconut sugar, or honey, and mix it together with some garlic and ginger. 
If you'd like some extra spice, you can add in some chili flakes or some sriracha for more flavor as well as spice. Adding a little bit of acidity with some rice vinegar will also bring out all of those flavors. 
Combine Everything Together
Once your veggies and noodles are cooked, add the sauce to the pan that contains the vegetables, and then add in the noodles and mix all together! 
Top it off with some sliced-up scallions, and a sprinkle of sesame seeds, and you're done! 
This meal is incredibly easy to make, and is super healthy! 
Extras You Can Add 
As mentioned already, this noodle dish is extremely versatile, and there are many extras you can add that will pair very well with it. 
Add Some Protein
You can add any kind of protein to this dish in order to make it more substantial. It pairs wonderfully with beef strips, chicken, and even prawns. 
If you follow a vegan or vegetarian diet, then adding some tofu can really turn it up a notch. Tofu is a great plant-based source of protein that absorbs any kind of flavor it's cooked in.
By using this, you'll really be able to taste the delicious sweet and salty flavors of the teriyaki sauce. 
Simply add your protein of choice to the vegetables and allow them to cook together thoroughly before adding the sauce and noodles. 
Add Extra Veggies 
You can never have enough veggies when it comes to noodle dishes, so the more the merrier.
This is a recipe that welcomes anything that needs eating up in your fridge, such as peppers, broccoli, asparagus, carrots, you name it! 
If you'd like even more crunch, then consider adding in a handful of bean sprouts.
These are very popular when it comes to noodle dishes such as stir-fries, and they add a wonderful crunch that pairs wonderfully with soft noodles, veggies, and meats. 
Add Some Spice 
For those of you who enjoy a bit more of a kick, then adding some spice to these noodles will really satisfy those taste buds. 
You can simply add some chili flakes once everything is on your plate, some chili powder, or even a dollop of Sriracha. 
Another way you can do this is by adding some hot spices to your veggies and protein as you fry them.
This will ensure that the vegetables and protein take on some of that heat, elevating your dish to a whole new level. 
Final Thoughts 
In summary, this 15-minute teriyaki noodle dish is healthy, versatile, and very easy to make. In just 15 minutes, you can prepare a delicious, lunch or dinner meal with this recipe. 
It is also very customizable, and you can add any other veggies you like, such as broccoli, asparagus, and carrots, and you can also include some extra protein, such as meat (see also "Jerky 101: A Complete Guide"), chicken, fish, or even tofu for those who are vegan or vegetarian. 
The sauce is very easy to make at home, just follow the recipe, and you'll be good to go!
Frequently Asked Questions
Are Teriyaki Noodles Healthy? 
Teriyaki noodles make for an easy and healthy lunch or dinner. By making the teriyaki sauce yourself, you know exactly what is going into it, so you won't need to worry about harmful additives. 
You can add an array of vegetables too, elevating the nutritional value of the dish significantly.
Which Noodles Are Best For Weight Loss? 
If you'd like to keep your calorie consumption low, then shirataki noodles are a good option.
These are a great substitute for regular noodles, and they are extremely low in calories while keeping you full and satisfied. 
They also have added benefits, such as stabilizing blood sugar levels, cholesterol, and general digestion. 
Are Egg Noodles Healthy? 
Egg noodles are relatively healthy, and they are often enriched, meaning that certain vitamins and minerals are added to them in order to increase their nutritional value. 
Egg noodles that have usually been enriched contain a good amount of selenium, which is a mineral that is very important for immune function. 
These noodles are also high in manganese, which is a powerful antioxidant that can help the body fight against cell damage and stress. 
However, one downside to these noodles is that they are relatively high in calories, which is something to consider.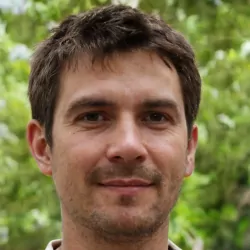 Latest posts by Justin Roberts
(see all)