Sweet potato toast is one of the best dishes to eat on a paleo diet. It is tasty, filling, and so versatile you can eat it with an eclectic mix of toppings.
This is the perfect breakfast dish because every breakfast will differ! Plus, it's easy and quick to make.
Read on for 10 of our favorite easy and delicious sweet potato toast toppings.
What Are The Best Sweet Potatoes For Making Sweet Potato Toast?
The best type of sweet potato used for sweet potato toast comes down to personal preference! You can choose between white, red, purple, or Japanese sweet potatoes.
All of them will taste amazing with all of the toppings and will take the same amount of time to cook.
What Is The Best Way To Cook Sweet Potato Toast?
There are many excellent ways to make sweet potato toast! You can choose between cooking it in their air fryer, using the toaster, or baking it in the oven.
Our personal favorite way to cook sweet potatoes is by using the air fryer, it is so quick and easy. Let's check out how to cook sweet potatoes in the air fryer in more detail!
Sweet Potato Toast: Air Fryer
To cook sweet potato toast in the air fryer, you first need to cut the potatoes into ¼ inches thick.
Then, you need to brush either side of the potato with olive oil.
Place them on the wired air fryer stand, making sure they are all separated.
On the air fryer, change the temperature to 350 degrees F for 15 minutes.
Flip the sweet potatoes and cook them for a further 5 minutes.
When the sweet potatoes have finished cooking, allow them to cool, and then add your favorite toppings!
10 Easy And Delicious Toppings Sweet Potato Toast Toppings
Now that our sweet potato toast has cooked, let's check out some amazing toppings we can spread and scatter on top of sweet potato to make some tasty breakfast!
1. Almond Butter And Berries
Almond butter and berries is a wonderful topping idea for sweet potato toast! We like to use unsweetened almond butter because it is full of vitamins and minerals that can help to boost your health.
However, do not worry about this topping idea not being sweet enough, because we also love to combine the unsweetened almond butter with fresh berries, all of which are juicy and sweet and make for a breakfast you will reach for over and over again!
The berries we like to use are blueberries, but you can also use blackberries and raspberries. You can also add some golden flax seed on top to add some extra flavor and health benefits.
2. Sunflower Seed Butter With Pumpkin Seeds And Bee Pollen
These toppings taste amazing with all kinds of sweet potato toast, especially white sweet potato. So, if that is your sweet potato of choice, you need to try these toppings!
Sunflower seed butter is great because it contains high levels of zinc to help boost your immune system, plus the heart-healthy fats will help to decrease high levels of bad cholesterol and increase levels of good cholesterol.
Pumpkin seeds also work to improve your immune system and are a great source of omega-3 fatty acids, while bee pollen is great because it contains antioxidants, vitamins, minerals, and protein!
You can find sunflower seed butter and bee pollen by clicking the links above!
3. Tomato Sauce, Beef Snack Sticks, Leek, And Thyme
You can use any kind of sweet potato for this recipe, but we love using orange sweet potato the best.
The leek works to add extra flavor while the thyme adds so much freshness it makes for an excellent start to the day.
Meanwhile, the tomato and beef snack sticks work wonderfully together, creating a rich, juicy flavor. This is one of the heartiest sweet potato toast toppings on this list, and we know you're going to love it!
You can find a link to the Beef snack sticks here!
4. Avocado, Bacon, And Tomato
Japanese sweet potato tastes beautiful when paired with avocado, bacon, and tomatoes.
It is best to mash the avocado so you can spread it with ease. And if you can, try to find organic tomatoes because they're juicer and filled with a lovely fresh flavor – especially when paired with fresh thyme.
It is best to pre-cook your bacon, so you can layer it on top of the sweet potato toast without much fuss.
This is a fun breakfast perfect for a lazy weekend!
5. Jelly, Slivered Almonds, And Cacao Nibs
We love putting these topics on top of white sweet potatoes fresh from the air fryer! You can use any flavor of jelly you like, but our personal favorite is strawberry.
It's sweet without being overpowering and tastes so good with crunchy almonds and indulgent cacao nibs.
It's best to chop up your almonds so you have a lot of space on the toast. Slivered almonds are great to eat because they are high in protein, while cacao nibs are rich in fiber and magnesium.
You can find the link to cacao nibs here.
6. Coconut Cream, Shredded Coconut, And Medjool Dates
Calling all coconut lovers! This topping idea is for you! Coconut cream and shredded coconut taste amazing when layered on top of orange sweet potato.
It's best to use unsweetened shredded coconut and unsweetened coconut cream because the sweetened varieties contain unnecessary sugar.
What's more, feel free to add as many Medjool dates as you like. These dates are full of natural sugars that are much better for you. On top of that, they contain plenty of antioxidants and nutrients.
You can find a link to coconut cream, shredded coconut, and Medjool dates here.
7. Tahini, Hazelnuts, And Dried Mango
Tahini is great to include in your diet because it is so versatile you can use it in a variety of meals. Take this sweet potato topping recipe for example!
The tahini flavors are a great combo for Japanese sweet potatoes, sweet hazelnuts, and the tangy-sweet blend of dried mango.
This sweet potato topping is the perfect blend of sour and sweet, perfect for those who want to get up and go in the morning and need a sweet breakfast that isn't overpowering.
You can find a link to the tahini and dried mango here!
8. Cream Cheese, Cucumber, And Rosemary
If you're someone who doesn't like to eat a sweet breakfast in the morning, then this is the sweet potato topping idea for you!
We recommend using almond milk cream cheese because it will not be too sweet but will taste so good!
What's more, the cucumber will provide a light, refreshing flavor perfect for a productive morning, while the fresh rosemary is very versatile and will provide a fresh, earthy flavor.
We also add poppy seeds because they are rich in fiber!
Here is a link to an excellent almond milk cream cheese!
9. Coconut Butter, Cinnamon, And Spices
We love making this quick and easy breakfast with purple sweet potatoes.
The coconut butter used in this recipe is homemade, using blended roasted coconut, Brazil nuts, macadamia nuts, shredded coconut, and salt.
Although, you have the option of leaving out the other nuts if you just want a pure, creamy coconut flavor.
The warm cinnamon acts as a contrast to the creamy coconut flavor, creating a rich, deep palate that you'll definitely want second helpings of!
You can find the homemade coconut butter recipe here.
10. Yogurt, Brazil Nuts, And Bee Pollen
Almond milk yogurt is a great source of vitamins E and D, plus it tastes so good when layered on top of any sweet potato on this list.
Brazil nuts are also great to eat in the morning, since they're full of selenium and have amazing antioxidant and anti-inflammatory effects, setting you up well for the day.
This sweet potato topping idea isn't too sweet but is so delicious that you'll want to get up early in the morning just so you can make extra!
Final Thoughts
Sweet potato is an excellent option for a delicious and healthy paleo breakfast (see also "The Ultimate Healthy And Delicious [And Cheap] Breakfast Guide"). It is such a versatile food that it works well with a variety of different toppings.
From sweet coconut and cinnamon to tangy cream cheese and cucumber, you can create the paleo breakfast of your dreams in just a few simple steps!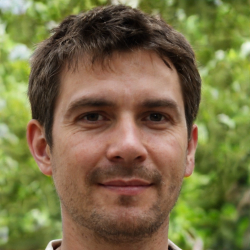 Latest posts by Justin Roberts
(see all)