Have you ever wondered what the easiest thing to bake would be? Something that would be suitable for many people, and doesn't take very long? 
So many of us tend to avoid baking simply because of the extreme cooking times that some baked goods require, sometimes we avoid it because it can need so many ingredients, all of which are not easy to get. 
So, the premise of an easy, healthy 2 ingredient bagel is incredible. Also, if you like whole wheat, you cannot exactly go wrong here! 
The recipe we will share with you today has no yeast, no need for any rising time, and does not need any boiling either! 
It is ideal for a quick lunch, or satiating a craving! 
Passion For Bagels
If you love bagels, you will adore this recipe, and it will 100% change your life. So many people love bagels, and they are usually seen as a summer food, but with how easy these are, you can have them any time of year! 
These can turn out delicious if you do not want to spend any more money on store-bought bagels, or if you want to try out something that is a little bit better for your health, then these might be the best shout for you. 
Ingredients List
This 2 ingredient dough for the recipe we are going to share with you, comes inspired by a weight-watchers recipe. That recipe uses yogurt and self-rising flour, it is also a healthy version since it is made with whole grain. 
We took this idea, and ran with it, to make something a bit better than that.
Here is what you want to use for our recipe, (feel free to change it to your tastes). 
Whole Wheat Flour and some Baking Powder. Technically, we suppose this makes it less of a 2 ingredient recipe, and more of a 3 ingredient recipe.
While we do recommend using whole wheat flour, you could replace this with regular all purpose flour, or even use self rising flour. It is up to you how you want to make this.
Next you want to use some Greek yogurt. This is (technically) the second ingredient here. You can use a non-fat Greek yogurt, but other fat content works well with this as well. This is up to you. 
Note that you can NOT use a natural yogurt in this recipe, as the dough will be way too sticky and it will not rise. If you add in more flour to try and fix the consistency, it just will not work. 
You could use a coconut yogurt if you wanted to make these 2 ingredient bagels a dairy free and vegan version. Temper with the ingredients as you see fit to do so. 
Finally, (four ingredients, we guess) you can add in a bit of salt to taste. This is up to you. Not everyone adds salt to their baking. 
Making These Bagels Without Any Yeast
The absolute best and easiest part of this recipe is how the dough for this baking powder uses baking powder.
This means there is no yeast, so there is no waiting for the dough to rise, and none of the waiting around, or lengthy process that comes with most baking.
So, now let's get into the step-by-step process of making these bagels! 
Making A Whole Wheat (2-Ingredient) Dough Using Greek Yogurt
This Greek yogurt recipe is probably the quickest process and the easiest that you can come across: 
The first step in this process is to just start preheating your oven up to 425 degrees Fahrenheit. 
Mix up the whole wheat flour, baking powder, and salt into a large mixing bowl.
Next, you want to add in your Greek Yogurt. Use a big spoon (or fork) to mix them in together and create a roughly shaped ball of dough. You will likely still have flour left over, but this is okay, it is meant to be like this. 
Now, lightly flour a countertop, transferring the dough over to the surface of the table, and knead it into a dough form. 
Continue to do this until the flour and the yogurt are combined together. Do be aware not to mix this too much. Over mixing will result in your bagels being too tough and not so soft and fluffy.
Rolling The Dough
Now you need to cut the dough into 4 separate pieces. Use a sharp knife to do this and to get a good clean cut of the dough. 
Then you want to roll up the dough balls into logs that are about 7 or 8 inches in length. To do this, you need to lightly flour your hands to ensure that the dough does not stick. 
Now it is time to make a ring. This means the typical shape of a standard bagel. You need to overlap the ends here and pinch them together to ensure you have a good solid bagel shape. 
Once this is done, the bagels need to be placed on a piece of parchment lined baking sheet ready to bake.
Egg Washing & Why It's Important
1. Now it is time to whisk up an egg, and brush it lightly onto the surface of your bagels. The reason you do this before you bake up your bagels is that you want that gorgeous gloss golden-brown color.
But, it also allows you to have the toppings stick well. 
2. Once you have that egg wash all done, it is time for you to sprinkle on your toppings.
You can use your own concoction, with poppy seeds, or even minded onion for the different bagel options (depending on what you are making).
Bagels Without The Boiling
Bake up your bagels for around 20 or so minutes. Or, at least bake until they have that gorgeous golden brown color to them, that color that makes them look really glamorous. 
Once your bagels have been baked and are a gorgeous color that you are half tempted to eat now, even though it would burn your mouth, you need to let them cool down for a good 20 to 30 minutes before you start eating them, or before you store them. 
Even with easy recipes such as these, you always need to allow for plenty of cooling time. 
Storing Your Whole Wheat Homemade Bagels
You need to store up these 2 ingredients whole wheat bagels, but where can you store them? 
You have a few options. But do not keep them in the fridge. You should never store any form of bread in the fridge, it does not extend the life of the bread, if anything it does the opposite. 
Storing Homemade Bagels On Your Counter
You can store your homemade bagels on the countertop. Which is probably the first and easiest choice for bagel storage. 
But, first remember to let them cool down completely and then put them into a tightly sealed plastic bag. These should keep on your countertop for between one and three days overall. 
Can You Freeze Homemade Bagels?
Another option that you have is to freeze them. But, it is the same as before, you need to allow the bagels to cool completely before you put them away.
Once you have done this, put them into freezer-safe zipper bags, and freeze them as soon as you can. 
These bagels are 100% freezer friendly, and whenever you fancy one, you can just take them out and defrost them. 
These will stay fresh in your freezer for a good 2-3 months, although we would recommend 2 months, as this will ensure they are freshest. 
When you want to eat your bagels, you can thaw them just like you would thaw a store bought bagel or dough product. You can then enjoy your bagel from breakfast, lunch, or a tasty snack.
How Should You Serve Whole Wheat Homemade Bagels?
These bagels are great, aren't they? So, easy, simple, and versatile. We cannot understand why you wouldn't be making them. With such simple ingredients, you can save a fortune for what you would pay for these in a store! 
When it comes to serving them, there is endless opportunity! You can have them for sandwiches, toasts, as they are, perhaps as a tasty treat to dunk in your soup on a cold day. 
Bagels are basically just upgraded, tasty bread in our opinion, but let's take a look at all the things you could do with these bagels, and all the ways in which you could enjoy them! 
You could go simple, and just enjoy the good old classic toasted bagel with some cream cheese! (Yum!)
However, do remember that with these bagels, they are made to be healthy, and so if you fancy yourself having this open, reduced fat cream cheese is probably best.
Another great option is to pair these bagels with hummus. This is an absolutely divine choice and one of our favorites. If you want to make it even better, make your own hummus at home.
You can make this healthy too, with a Greek Yogurt, and you have yourself a good, healthy but also tasty lunch on your hands! 
Sometimes less is more. Try just having it with butter. However, we do recommend using real butter and not a spread if you are going to do this.
Real butter will taste so much better on a freshly baked homemade bagel, and it will melt in your mouth. Give it a try! 
If you made the vegan version of this bagel, there is another way you could go with this. We thoroughly enjoy making a bagel avocado toast with these whole wheat homemade bagels.
There is something very special about this, and it is totally vegan! Jackpot! 
You can also go super simple and just make up a delicate breakfast sandwich with these. Or any sandwich really. If you follow the recipe right you have a delicious, fluffy bagel, and anything will go well in it! 
Overall
This is a super easy recipe, and while there are more than 2 ingredients, unless you go super simple, it is a cheap recipe to make, and can produce some really delicious bagels. 
These bagels are ideal for bread lovers who need to go on a diet, or who just want to try something a little different for a change.
There are plenty of ways you can make use of the bagels and enjoy them with so many different toppings or fillings. 
Anyone can make these. If you wanted to introduce your kids to baking early on, this is the perfect recipe to get them started!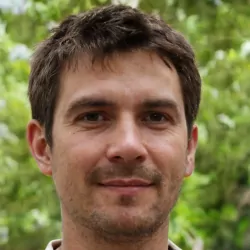 Latest posts by Justin Roberts
(see all)