We all lead extremely busy lives these days, so any chance that we have to save some time when it comes to things like cooking, we try to take full advantage of.
So, we might turn our attention to Asian noodle recipes. Generally speaking, these noodle dishes are extremely quick to make and they're normally very easy. 
The problem is of course, there are so many different kinds of Asian noodle recipes (see also: 11 Delicious Almond Butter Noodle Recipes)out there, so what exactly should you choose to make?
Well, luckily we've listed 13 quick and easy Asian noodle recipes (see also: Everything You Need To Know About Making Ho Fun Noodles – Including Recipe)that you could decide to make for yourself. All of these recipes can be completed in 30 minutes or less.
So, if you're feeling hungry – read on to learn more.
1. Thai Drunken Noodles 
Despite their name, there is no sign of alcohol with these noodles. This is a fantastic noodle dish which is made using Thai basil and some fresh, juicy chili peppers.
By using these ingredients, the dish explodes with traditional Asian flavors and aromas. 
2. Thai Red Curry Noodles 
This dish is very flavorful and once again, it's an extremely quick dish that you can knock up in the middle of the week.
You can make these noodles as you normally would but then you add the Asian twist with both coconut milk and red Thai curry paste.
3. Garlic Noodles
When it comes to noodles, one of the most popular choices for flavor is garlic. Not only does it taste great but garlic has plenty of health benefits for you to enjoy and take advantage of. 
Just be sure that when you have finished these noodles, you add your own twist to it by topping it with thyme or coriander – giving it an aromatic finish and a gorgeous taste that lingers on the tongue for hours to come. 
4. Vegetable Lo Mein 
Vegetable lo mein is a type of Chinese dish made with vegetables and aromatic herbs. While this is a very simple dish to make and does not contain too many variations of ingredients, it is still highly effective.
If you want to add a little more to it, spice up the noodles with a curry paste or a spicy sauce. You may even decide to add small bird's eye chiles.
5. Ramen Noodles Stir Fry 
This dish is an absolute classic among Asian noodle dishes. It's extremely quick to make and is highly nutritious. Out of a lot of Asian noodle dishes, this one is very versatile and you can add your own tastes to it.
While traditionally you'd use bok choy (which is a Chinese cabbage), you may think it's a much better idea to use broccoli or cauliflower instead. This is just a small sample of the many variations you could add!
6. Spicy Sichuan Noodles 
This noodle dish is a little different from others you may find on this list.
It uses peanut butter to add a thick texture and consistency, but then there's an addition of chili flakes and sichuan peppercorns which make the dish pop with an added spice!
7. Vegan Singapore Noodles 
Singapore dishes are famous for being much more spicy than some other Asian dishes, and this particular dish is no exception. Using vermicelli noodles and curry powder, this dish has a unique taste that is loved by many of us!
As this is a vegan dish though, you will need to add your own choice of protein that isn't animal based, so tofu might be your chosen option. 
8. Peanut Butter Noodles 
Adding peanut butter to noodles can beautifully change the texture to a much thicker, chunkier dish. This makes it ideal for a lunch dish or even a dinner dish. 
Now, while this dish has an extremely gorgeous texture and fantastic taste, it's much higher in calories due to the inclusion of peanut butter – so if you're on a specific diet, you should be careful of the serving size when you're plating up!
9. Sesame Ginger Noodles 
If you are a fan of crunchy noodles, then this is the dish for you. Along with the explosion of the ginger taste and aroma, you will enjoy the pleasant crunch that comes from the sesame seeds. 
Luckily too, this dish can be made to vegan or vegetarian specifications, just be sure you're keeping an eye on the ingredients!
10. Soba Noodle Salad 
Well, this recipe is one of the fastest dishes you can make – and it's arguably the most healthy to consume too.
It's simply a case of adding noodles to a pre-prepared salad! This dish is much better when it's served cold, so perfect for a work lunch! 
11. Vegan Pad Thai 
Pad Thai is many people's go-to noodle dish choice, and there's plenty of reasons for this.
Primarily, pad Thai has a unique amalgamation of lime juices and spices from chilies, which can add the spice and cool it down all at the same time. 
12. Chili And Garlic Noodles
When it comes to what two flavors work perfectly together, chili and garlic is among the best of the choices.
Chili of course is generally spicy and garlic allows for the tastes to mix on your palate, whilst cooling down the spice – similar to pad Thai. 
13. Vegan Pad See Ew 
This is a very unique dish but it's very similar to pad Thai. However, this particular dish is much sweeter and it can be perfect for vegans and vegetarians alike. 
Packed full of nutrients and your favorite vegetables, this could be a perfect dish to make any time of the week!
Final Thoughts 
Asian noodle dishes can be quick and easy to make and they're also very tasty at the same time. We hope we've given you some great ideas to make at home!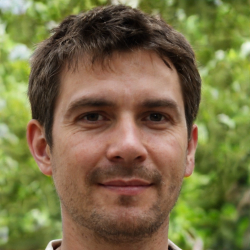 Latest posts by Justin Roberts
(see all)