One of the most delicious dinners to have on a busy weeknight is nachos.
This hearty and delicious meal is perfect for picky eaters, as the toppings can be customized to suit everyone's tastes. The issue with nachos though is that they can be pretty unhealthy.
For the Mexican food lover, trying to avoid giving in to temptation and cravings when you're on a diet can be pretty difficult. There's something about those classic nacho flavors that keep drawing you back in. 
But by trying some of these recipes below, you don't have to worry about eating unhealthy nachos again!
Each of the recipes below is packed with goodness and veggies so you're body is getting everything that it needs to get through the rest of the day. 
Keep reading to try some healthy and delicious black bean nacho recipes! 
This recipe for vegetarian Air Fryer Nachos with black beans can be served either as a snack or as a dinner as it can be prepared in just 15 minutes. Perfect for a weeknight rush! 
This dish is vegetarian but you can very easily adapt it so that's vegan instead. It's also a glutton-free meal. 
This recipe starts with handmade chips and adds black beans to boost the protein content of the meal. The final touch is the gooey cheese and the fiery jalapenos that make for an excellent combination.
Here's the recipe for these tasty and nutritious air-fried black bean nachos! 
Ingredients 
1/2 cup of tinned black beans – These should be rinsed and dried. Black beans are an excellent source of protein for those following a veggie diet
3 cups of tortilla chips – should be corn-based. You can tailor the level of salt and seasonings on the chips if you make them yourselves. 
1/2 a cup of shredded cheese – if you want to make this dish dairy-free, use vegan cheese 
2 tablespoons of pickled jalapenos – leave these off if you're not a fan of spice
1/4 a cup of salsa – for topping and dipping 
2 green onions – thinly sliced
Nonstick oil spray 
Method
Using either foil or parchment paper to line the basket of your air fryer. Spray some oil over the foil, then arrange the chips in a single layer on it.
Add the tortilla chips to the air fryer basket, trying to spread them out over the bottom to get an even cover
On top of the chips, sprinkle half of the shredded cheese.
Add the green onions, black beans, and jalapenos (if you're using them) on top of the shredded cheese. Then add the rest of the cheese on top 
On your air fryer, set the temperature to 325 degrees Farignheight, and let the dish cook for 5 minutes, or until the cheese has melted. 
Once the cheese has melted and the other ingredients have heated up, use a big spoon or spatula to transfer the dish onto a big serving platter
Have the sala either as a dip on the side, or pour it over the whole dish. 
And with that, you're done! Give this dish a go the next time you want some quick, easy, and very healthy nachos for dinner!
Many people turn to Weight Watchers when they need some support with their diet, and it's not hard to see why! 
Weight Watchers works by allocating points to each person, and this person can then "spend" these points on food. Different foods, snacks, or ingredients cost a different amount of points.
The amount of points you get is pretty unique, as it's based on your current weight and weight loss goals. 
The point of Weight Watchers is that they don't want you to stop eating your favorite meals, as this is what causes people to fall off their diet plan.
Instead, they want you to eat whatever you like, but in moderation and with some healthier choices in mind. 
This Weight Watchers black bean and pork nachos recipe costs just 4 points in total, takes half an hour to make, and can serve up to 4 people. But the best part is, this is a super simple dish to make! 
Check out the recipe below and give it a go. 
Ingredients 
One 48g multigrain tortilla  
1 brown onion – finely chopped 
30g low-salt taco seasoning 
One 400g can of diced tomatoes 
99% fat-free Greek yogurt
1 tablespoon of lemon juice 
Oil spray 
2 tablespoons of olive oil 
200g of lean pork mince 
One 400g can of black beans – rinsed and dried 
1/2 crushed garlic clove 
1/3 cup of coriander leaves 
Method
Preheat the oven to 220 degrees Celsius. Spray some oil on a big baking tray. Arrange the tortilla triangles in a neat pattern on the prepared tray, then mist them lightly with oil. Bake for 5–6 minutes, until the top is golden brown and the bottom is crisp.
In the meantime, bring the oil to a simmer in a large nonstick skillet over medium-high heat. Cook the onion while stirring for five minutes, or until it has become tender. 
After adding the mince, continue cooking it for three to four minutes, turning occasionally to break up any lumps, or until it has browned.
After adding the spice mix, give it a good swirl to coat the onion and ground beef. After adding the tomatoes, bring the mixture to a boil. 
Reduce the heat, cover the pot, and simmer for five minutes, or until the sauce has thickened. Add beans. Mix it up until it's completely hot.
In a small bowl, mix the yogurt, garlic, and juice. Add little salt and pepper before serving. 
To serve, top tortilla chips with the pork mixture, and drizzle garlic yogurt sauce over the top. Coriander should be sprinkled on top, and the dish should be served with lettuce wedges.
We all know that nacho tray bakes are one of the best meals ever created, which is why you have to give this recipe a try the next time you're craving some classic Mexican flavors. 
While this meal is not as healthy as the recipes above, it still uses a lot of veggies and other healthy ingredients, so you can feel a little less guilty about eating it. 
For those who follow a vegan diet, you can prepare this velvety nacho tray by mashing two avocados with lime juice and melting vegan cheese over the top. ]
Here's how to make this corn and black bean nacho recipe. 
Ingredients
2 cobs of corn – sliced kernels 
1 red capsicum – remove the seeds and chop
2 tablespoons of ground cumin
2 tablespoons of ground coriander 
2 chipotle chilies in adobo sauce 
400g can of chopped tomatoes 
1 cup of vegetable stock 
200g of cheddar cheese – shredded 
1 line – for the juice. Add extra slices to serve 
2 tablespoons of olive oil 
1 red onion – thinly chopped 
3 cloves of garlic 
1 coriander bunch – leaves picked and stalked sliced 
1 bay leaf 
2 400g cans of black beans – rinsed and dried 
170gs of corn chips 
2 avacados – chopped 
TO SERVE – creme fresh, sliced green chilies, and tabasco sauce (optional)
Method 
Place one-half of the oil in a big frypan and heat it over high heat. After adding the corn kernels, cook them for six minutes, swirling the pan occasionally, until the kernels are brown. Put to the side.
In the pan, add the remaining tablespoon of oil. After adding the onion and capsicum, simmer for five more minutes, stirring regularly, or until the vegetables have become softer. After adding the garlic, spices, coriander stalks, chipotle chilies, and bay leaf, continue to simmer the mixture for two more minutes, stirring regularly, until the aroma is released. 
Add the tomatoes, and simmer them for one minute while breaking them up with a wooden spoon, or until they are completely warmed through. Mix in the black beans and stock, then bring to a simmer and continue cooking for at least 30 minutes, stirring regularly, until the sauce has thickened and decreased. 
Mix in the corn kernels thoroughly.
Set the oven temperature to 180 degrees Celsius.
Scatter corn chips across a baking sheet, then ladle bean mixture on top of the chips. Sprinkle over cheese. 
Bake for about 15 minutes, or until the cheese has melted and turned golden brown. To keep the nachos warm and melted until they are ready to serve, turn off the oven but leave the tray inside.
In the meantime, combine the avocado, lime juice, and half a teaspoon of salt flakes in a bowl and toss to combine.
Take the nachos out of the oven and sprinkle them with the chili. Place cream Fraiche over top, sprinkle with coriander leaves and serve with lime wedges, Tabasco, and the avocado mixture.
Summary
If you're trying to eat healthier but are craving a Mexican night, then try some of the recipes above! Each one is both delicious and nutritious and can be customized to suit all diet types and restrictions.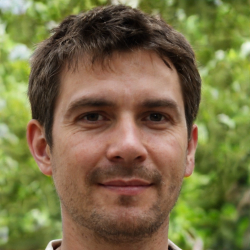 Latest posts by Justin Roberts
(see all)