In a previous blog post about gluten-free Girl Scout cookies, we explained how to make gluten-free Tagalongs, which feature a peanut butter and vanilla base, sitting on a layer of yummy peanut butter, before being completely coated in melted chocolate.
They are absolutely delicious.
But, as you may already be aware, Tagalongs certainly aren't the only type of Girls Scout cookies out there, there are several different options to choose from.
In this article, we're going to give you even more gluten-free Girl Scout cookie recipes!
Official Girls Scout cookies come from two main bakers, and some of their product offerings feature gluten-free cookies. And this is not limited to Tagalongs alone.
For example, there's Toffee-tastic, which are gluten-free butter cookies with toffee bits, and Caramel chocolate chip cookies, which are gluten-free caramel chocolate chip cookies.
And that's great if that's what tickles your fancy, but it's not nice to miss out on all the other great Girl Scout cookies out there.
That's why we've been experimenting with ingredients to develop copycat versions of some of the other Girl Scout cookies out there. And ours are 100% gluten-free.
Coming up very shortly, we'll be showing you how to make 2 copycat versions of Girl Scout cookies at home, specifically Thin Mints and Samoas, the two most popular types.
So, if you're fond of the likes of chocolate, peppermint, coconut and caramel, read on to find out how you can get to enjoy these wonderful flavors in crunchy cookies, without ever worrying about having a bad reaction to them.
You won't need any special equipment, just a whisk and some cookie cutters. And without further ado, let's get straight to it!
Copycat Gluten-Free Thin Mints Girl Scout Cookies Recipe
Thin Mints are by far the most popular Girl Scout Cookie, accounting for a whopping 25% of sales.
They are basically thin, mint-flavored chocolate wafers dipped in a chocolate coating.
The following recipe yields between 40 and 50 cookies, coming in at about 213 calories each.
Ingredients
You will need the following ingredients for the cookie dough:
1 cup granulated sugar
3/4 cup softened unsalted butter
1.5 cups of Bob's Red Mill 1-to-1 Gluten-Free Flour Blend
1 large egg
1/4 tsp peppermint extract
1/4 tsp vanilla extract
1 tsp baking powder
3/4 cup unsweetened cocoa powder
A pinch of salt
You will need the following ingredients for the chocolate coating:
1/4 tsp peppermint extract
1 tsp vegetable oil e.g. avocado oil
2 cups semi-sweet chocolate chips
Instructions
Here's what you need to do:
Wet Ingredients: Use a mixer to beat the butter until smooth and creamy. Add the peppermint extract, vanilla extract and egg and thoroughly mix.
Dry ingredients: In a different bowl, sift the cocoa powder, flour, baking soda and salt, and whisk.
Gradually add the dry ingredients' mixture into the other bowl and mix on a low speed to form a dough.
Roll out the dough until it's about a quarter of an inch thick, and refrigerate for at least one hour.
Once chilled, use a cookie cutter to shape the cookies and place the shapes into an oven that's pre-heated to 350 degrees Fahrenheit in batches for 8 minutes at a time. Then allow them to cool again.
Melt the chocolate chips and oil in a microwave and add the peppermint extract.
Coat each cookie in the chocolate mixture and allow them to cool.
Enjoy!
Copycat Gluten-Free Samoas Girl Scout Cookies Recipe
Samoas are the next most popular Girl Scout Cookie, accounting for just under 20% of sales.
These are vanilla flavored cookies coated in caramel, in a donut shape, sprinkled with toasted coconut and laced with chocolate stripes.
The following recipe yields 24 cookies. Unfortunately, we don't have the nutritional information for this recipe.
Please don't be intimidated by the number of steps and 3 different sections in this recipe, I can promise you it's easy to make.
Ingredients
For the cookies:
1 ¾ cups all-purpose gluten-free flour blend 
½ cup granulated sugar
½ tsp xanthan gum
8 tablespoons of unsalted butter
1 to 2 tablespoons of water
A pinch of salt
For the coconut caramel layer:
8 ounces soft caramels
1 to 2 tablespoons of milk
2 cups of coconut flakes
For the chocolate drizzle:
2 tablespoons vegetable shortening
8 ounces of chopped semi-sweet chocolate 
Instructions
Preheat the oven to 325 Fahrenheit.
Mix the flour, xanthan gum, salt, sugar, butter and a tablespoon of water to form a dough.
Roll the dough so it's between 1/8-inch and 1/4-inch thick.
Use cookie cutters to create hoop shapes in the dough.
Bake the cookies for about 8 minutes until beginning to brown, then allow to cool.
Toast the coconut chips for about 8 minutes until lightly golden brown, then allow them to cool before crushing them.
Melt the caramels in the microwave until smooth, adding warm milk if necessary.
Brush the top of each cooled cookie with the melted caramel.
Add the toasted and crushed coconut chips to the rest of the melted caramel mixture and mix.
Press the coconut and caramel mix onto each cookie and refrigerate.
Meanwhile, melt the chopped chocolate and shortening in a microwave until smooth.
Dip the bottom of each cookie in the melted chocolate.
Drizzle the remaining melted chocolate mix over each cookie as desired.
Allow the cookies to sit until the melted chocolate has set.
Wrap Up
So, if you ever crave one of these Girl Scout cookies, and don't want to miss out, the recipes provided here will make it possible for you to enjoy all those wonderful flavors, without having to worry about having a bad reaction to gluten.
Don't ever let your gluten-tolerance be an issue. With recipes like these, you can enjoy pretty much the same foods as everyone else. Bon appétit!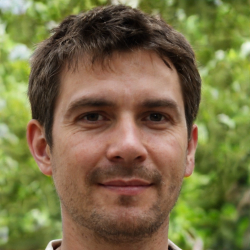 Latest posts by Justin Roberts
(see all)