Very few of the comfort foods out there are quite as comforting as pizza. Pizza is utterly delicious, straightforward to cook, and easy to personalize to your own tastes.
So there really is no surprise why so many people across the globe love pizza. That said, preparing your own pizza can be a little more complicated if you follow a gluten-free diet. 
If you suffer from gluten intolerance or celiac disease, then regular pizza will likely be a triggering food for you. That is because of the flour that is used to create the pizza base.
Luckily, once you know how to do it, making gluten-free pizza isn't actually that difficult.
In this guide, we're taking a look at how to make gluten-free pizza. Including what ingredients you need, how to make the pizza, and what toppings are best for a gluten-free pizza. 
If you want to find out more, keep on reading!
How To Make Gluten Free Pizza
Let's dive right in and take a look at how to make gluten-free pizza. The main thing that prevents regular pizza from being gluten-free is the base.
For that reason, the main thing that differs in gluten-free pizza is the ingredients used to create the pizza base. 
Below we have listed the ingredients and explained the method that you need to follow in order to create a gluten-free pizza that feeds two people.
So, if you want to feed 4 people, simply double the ingredients below, or half them to make a pizza that feeds one. 
Ingredients
To make your very own gluten-free pizza, you will need the following:

For the Base:
200g Gluten-free Flour
1 Heaped tsp Golden Caster Sugar
1 tsp Gluten-Free Baking Powder
½ tsp Fine Salt
½ Heaped tsp Xanthan Gum
2.5 tbsp Olive Oil
For the Topping:
1 tbsp Olive Oil
½ Small Onion, Finely Chopped
½ Can of Chopped Tomatoes
1 tbsp Tomato Purée
½ tsp Caster Sugar
¼ Small Bunch of Basil Leaves, Shredded
125g Ball Buffalo Mozzarella
Method
Now that we have taken a look at the ingredients that you need in order to make gluten-free pizza, let's take a look at how to make your pizza. It is a lot easier than you might expect. Keep on reading to find out what to do!
Step One
You should begin by preparing your base. To make the dough, mix the flour, sugar, baking powder, salt, and xanthan gum in one large bowl. Make a well in the center of the bowl, and add 250ml warm water and olive oil to the well.
Then, using your hands, combine the ingredients together until you make a thick, wet paste. Leave your dough in the refrigerator for 24 hours.
Step Two
The next day, the first thing that you need to do is put your oven on. In order to cook your pizza perfectly, you should set your oven to 425 degrees Fahrenheit.
While your oven warms up, place two baking sheets inside the oven to allow them to heat up. 
Step Three
While your oven heats up, you should begin making your pizza sauce. Light your hob, and pop a saucepan on top. Add the oil and allow it to heat up a little, then add your onion with a pinch of salt and cook over low heat. 
Once your onion has softened, add your chopped tomatoes, the tomato purée, and the sugar too. Then bring the mixture to a gentle simmer and leave to cook for around half an hour, stirring regularly. 
After it is cooked, take your sauce off the heat and add it to your blender. Blitz the sauce in your blender, then season to taste with basil and leave to cool.
Step Four
Twenty-four hours after you made your dough, and while the sauce is cooking, flour the baking sheets and split the dough into two. Add half the dough to each tray, and roll the dough out using your fingers. 
Step Five
With your pizza bases prepared, add your pizza sauce to the pizza base and spread it evenly across the dough. Then rip up your buffalo mozzarella and add it evenly across each pizza base.
Pop them in the oven for 8 to 10 minutes and your delicious, gluten-free pizza will be ready to eat.
Frequently Asked Questions
What Is Gluten Free Crust Made Of?
Gluten-free crust is very similar to regular pizza crust. However, it is made using gluten-free ingredients instead of regular ingredients.
So, the regular flour will be swapped for gluten-free flour, and the baking powder will be swapped for gluten-free baking powder. Other than this a lot of the ingredients for the gluten-free crust are almost identical.
What Toppings Are On A Gluten Free Pizza?
There is a wide range of gluten-free toppings available for your gluten-free pizza. As long as the toppings do not contain gluten, then they will be suitable for adding to your gluten-free pizza.
Some of the best options for your gluten-free pizza include: 
Broccoli, mushrooms, and red pepper. 
Cauliflower and garlic.
Spinach, tomatoes, and peppers. 
Pepperoni and sausage. 
Ham and Ground Beef.
Are Gluten Free Pizzas Healthier?
There is much debate about whether, or not, gluten-free pizzas are healthier than regular pizzas. A lot of people believe that these pizzas are healthier, and in a lot of cases, they are.
However, gluten-free food is only really healthy for those who follow a gluten-free diet. 
While you can eat a gluten-free diet if you are not gluten-intolerant, it is only really recommended that you do this if you cannot consume gluten.
Summary
In short, making a gluten-free pizza is actually surprisingly easy. Generally, preparing a gluten-free diet isn't actually that different from making a regular pizza.
The only really different thing is the fact that you have to use gluten-free ingredients, rather than regular ingredients. 
In this guide, we have taken a look at one of the easiest ways to prepare your very own gluten-free pizza. 
Thanks for reading!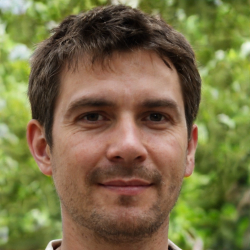 Latest posts by Justin Roberts
(see all)