When you're on a gluten-free diet, giving up pasta can be a struggle. Pasta is just so adaptable and versatile, not to mention delicious, that it's hard to go without.
Unfortunately, most gluten-free pasta brands are a poor substitute, not to mention expensive!
Spaghetti squash is an unexpected pasta replacement.
A winter squash, it looks like any other squash from the outside. But cut inside, and you'll discover the secret to spaghetti squash.
If you're missing your favorite pasta dishes, read on to discover how to make gluten-free spaghetti squash pasta. 
What Is Spaghetti Squash?
Spaghetti squash is a winter squash. It's yellow and oblong, with a hard outer skin.
When cooked, the flesh of spaghetti squash turns into long strings, which can be shredded and eaten. They have a pleasant flavor, which is mild and slightly sweet. 
It's those strings of flesh that have made spaghetti squash so popular.
They might seem a little strange at first, but once cooked, they become soft and pliable without turning to mush. It looks like spaghetti pasta — hence the name! 
Is Spaghetti Squash A Good Pasta Substitute?
Spaghetti squash isn't the perfect replacement for pasta, but it is a very good one. Once cooked, you can scrape out the flesh of the spaghetti squash into long, thin strands.
Flexible, but with an al dente texture, these strands can be used as a healthy replacement for your favorite pasta and noodles!
Spaghetti squash has quite a mild taste, with a hint of sweetness.
It goes well with tomato based sauces, but it goes best with simple creamy sauces that allow the natural flavor to come through. 
Once you've roasted your squash and scooped out your strands, simply toss your "noodles" in the sauce, and enjoy!
Is Spaghetti Squash Gluten Free?
Yes, spaghetti squash is naturally gluten free! It's also high in fiber, and packed with essential vitamins. Compared to traditional pasta, spaghetti squash is low calorie, and low carb.
It's a good choice for people avoiding gluten and carbohydrates, as well as anyone who wants to add more vegetables to their diet.
How Do You Cook Spaghetti Squash?
If you've never cooked spaghetti squash before, you might be wondering how you turn this yellow oblong into strands of spaghetti. 
Begin by preheating your oven to around 400 degrees Fahrenheit.
Slice the spaghetti squash in half lengthways, taking care around the stem. Spaghetti squash can be quite firm, so make sure you have a good knife.
Scoop out the seeds from the inner cavity of the spaghetti squash. 
Spray or drizzle olive oil on the inside of the squash. Add a pinch of salt and pepper, and place on a baking tray, cut side down. Using a fork, prick holes in the outer skin.
Roast the spaghetti squash for around 30 to 40 minutes, for an al dente texture. The outside of the squash should be just turning brown, and the inside should be slightly softened. 
These timings are only estimates, as the size of the squash and the size of the oven can make a big difference. After roughly 25 minutes, start to keep an eye on the squash. You don't want it to get mushy!
Take your squash from the oven, and flip each side over so the inside is facing upwards. At this point, it will be too hot to handle, so leave it for a few minutes to cool.
Then, using a fork, scrape away the strands from the inside. 
What Do You Need For Gluten-Free Spaghetti Squash Pasta?
For a simple, but delicious, gluten-free spaghetti squash pasta, all you need is:
The average spaghetti squash will serve two.
Any mushrooms will do, but we recommend chestnut mushrooms, shiitake mushrooms, or cremini mushrooms. 
Play with the garlic levels to suit your tastes.
The aromatic flavoring of sage goes perfectly with the light sweetness of spaghetti squash.
Fresh spinach adds color, flavor, and a whole host of nutrients.
A sprinkle of Parmesan at the end adds flavor.
You'll also need: salt, pepper, and olive oil.
How To Make Gluten-Free Spaghetti Squash Pasta
The hardest part of making gluten-free spaghetti squash pasta is cooking your squash, and that's no effort at all! While the squash roasts in the oven, you can get on with preparing the rest of the dish.
Brush and slice your mushrooms, and sauté in olive oil over a medium heat. When the mushrooms are done, add the thyme and garlic and seasoning.
Sauté for around one minute, until the aroma is lifting out of the skillet. 
Add the spinach in handfuls. When the first handful starts to wilt, throw in the next, and keep going until all the spinach has wilted. 
Toss through the spaghetti squash, and finish with the Parmesan cheese.
Gluten-Free Spaghetti Squash Pasta Recipe
Ingredients
Spaghetti squash (roughly 2 pounds)
2 tablespoons olive oil, divided
1 teaspoon salt, divided
Freshly cracked black pepper
16 ounces mushrooms, sliced (chestnut, shiitake, cremini etc.)
2 cloves garlic, sliced
2 tablespoons fresh thyme, minced
2–3 cups fresh spinach
4 ounces Parmesan, grated
Instructions
Preheat the oven to 400 degrees Fahrenheit.
Slice the spaghetti squash lengthways, and scoop out the seeds. Drizzle with olive oil, and add half the salt, and freshly cracked pepper, to taste.
On a baking tray, place the squash cut side down. Prick the skin using a fork. Roast for 30 to 40 minutes, until turning golden brown and starting to soften.
Remove the squash from the oven, and flip so the insides face upwards. Leave to cool. After about 10 minutes, use a fork to pull the strands from the squash, and place to one side.
Prepare the mushrooms. Heat the remaining olive oil in a large skillet over a medium heat. Add the mushrooms, and sauté until golden. 
Add the sliced garlic and thyme to the pan, and sauté until fragrant, roughly 1 minute. 
Cook the spinach in the skillet in handfuls.
Add the squash strands to the skillet, with a sprinkle of salt and pepper. Sauté for around 2 minutes, or until the squash has heated through. Stir through the Parmesan, and serve!
Final Thoughts
Spaghetti squash is a delicious, and gluten-free, alternative to traditional pasta. Enjoy it with simple flavorings, like our recipe above! Or, try adding your favorite pasta sauce to this delicious squash.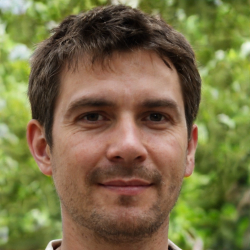 Latest posts by Justin Roberts
(see all)