When it comes to alternatives to regular butter made with dairy, there are plenty of options.
There's almond butter, cashew butter, and peanut butter. But one of the tastiest that you can get is coconut butter.
Coconut butter is very versatile, you can spread it on your thick granary toast or you can use it in many different varieties of cakes.
You can also add your own flavorings, such as banana, blueberry and strawberry. But surely it must be hard to make from scratch and doesn't it contain a lot of extra sugar?
Well, thankfully, the answer to both things is no. You can make this butter extremely easily and with only 2 ingredients.
That's right, you'll hardly have to be a master butter maker to conjure up a jar of this for yourself. Read our recipe to find out how.
Why Is Coconut Butter So Good?
The first great thing about coconut butter is the fact that it is great for vegetarians and vegans.
Why? Because it is made with absolutely no dairy whatsoever. Coconut butter will contain only coconut, which makes it very delicious.
This is also great to use in any vegan cakes that you want to make. Often, you'll be searching for substitutes for regular butter, which is commonly a feature of many cakes.
Well, if you are going vegan, then you can replace your cow's milk binding agent with something totally animal friendly.
Coconut butter is also paleo, as it uses 100% natural ingredients. All you need to do is buy a few coconuts from your local store.
This is great if you are following the paleo diet or trying to eat purely natural ingredients as our ancestors would have.
This is great if you want to reduce the sugar content of your food, particularly if you are trying to lose weight. This type of butter also comes with far fewer calories.
Should I Buy Coconut Butter?
Thankfully you can buy a lot of these alternative butter from your local supermarket. You will usually find them in the non-dairy section or the world foods section.
However, coconut butter is usually a lot more expensive than a lot of other butter.
It also can contain plenty of additives like extra sugar, which will not be good for you if you are consuming it on a regular basis.
But one of the great things about coconut butter is that you can make it at home so easily! This only requires very few ingredients, and you can add or subtract ingredients depending on your preference (as you will see in the recipe below where you can add your own strawberries).
Strawberry Coconut Butter Recipe
Now that we've tried to convince you to try making some of this coconut butter, let's get stuck in the recipe.
This recipe has very few ingredients, but you'll want to make sure that you have the exact measurements and that you have prepared your area properly before making this butter.
The last thing you'll want is to be halfway through the recipe to realize that you're missing something.
You'll need a few pieces of equipment for this recipe though, such as a blender and a spoon to scoop your fresh nut butter into a jar.
You'll also need to make sure that you have the right amount of Tupperware if you want to keep your coconut butter in the fridge.
Prep time: 1 minute
Cook time: 5 minutes
Ingredients
·        4 cups of coconut (shredded and unsweetened)
·        4 cups of fresh strawberries
Recipe
1. Take your shredded coconut and place it in a blender. Process the coconut on the highest blender setting.
2. Tamp down the coconut to the bottom of the food processor so that it is completely blitzed. You'll want your coconut to become almost like a puree.
3. Once the coconut is blitzed until it becomes like a powder, then you'll need to put it on the final high-speed blender for the last few minutes. This is to make sure that it is extra fine and has no gristles in it.
4. Let the coconut dust settle for 1 minute, then put it in a blender for 1 minute more.
5. Add in the fresh strawberry and blend it further. The strawberries will add a bit of moisture, turning the coconut butter into more of a paste.
6. Make sure that the butter is completely smooth without any lumps or bits in it.
That's it! Now we would recommend putting your butter in the fridge for at least 2 hours, just so it has the chance to settle and congeal.
You can either store this one in a jam far, just like you would with normal butter, or you can store it in Tupperware.
The great thing about coconut butter is that it will keep for around 5 days.
Nutritional Profile Of Strawberry Coconut Butter
Needless to say that strawberry coconut butter is great for digestion and comes with plenty of healthy fiber and proteins. Here is the nutritional profile of strawberry coconut butter:
Serving: 2g
Calories: 1320
Carbohydrates: 66g
Protein: 15g
Fat: 121g
Saturated Fat: 106g
Sodium: 72mg
Potassium: 1451mg
Fiber: 36g
Sugar: 28g
Vitamin A: 35IU
Vitamin C: 172mg
Calcium: 94mg
Iron: 7mg
Net Carbs: 30g
These figures are based on 1 serving, which is how much the recipe caters for. If you want to increase the amount, then you should amend the micros and macros accordingly.
Things To Remember When Making Strawberry Coconut Butter
Coconut butter can seem relatively easy to make, but if you miss out on even one of the steps, then you might end up with a lumpy texture or a paste that is hard to spread and store.
Here are some tips and tricks to make sure that your butter will turn out extra tasty:
·        Blend the mixture plenty – if you do not blend the coconut multiple times, then the shredded rinds might stick together.
This will make it much harder to spread and might result in intense flavor clumps that will make the taste of the butter overall very uneven.
·        Add the strawberries in portions – do not add all of the strawberries at once, as this might cause the mixture to become lumpy also.
Place your strawberries in batches of 2 and blend them as you go along.
·        Use a good food processor or blender – you'll want to make sure that your food processor or blender can reduce the coconut to a fine powder.
Otherwise, it will turn lumpy and be hard to spread.
Serving Suggestions For Strawberry Coconut Butter
There are plenty of things that you can use strawberry coconut butter with. Here are a few pairings that we found have gone very well with this dish:
·        Sweet potato toast – if you slice a sweet potato and put it in the toaster, then you'll get a healthy alternative to regular bread. The sweetness of the toast will go nicely with the strawberry flavor.
·        Chocolate cups – you can use this butter as a filling for chocolate cups. Imagine Reese's pieces, but a lot better for you! This is a delicious alternative to peanut butter chocolate cups.
This won't take you that long to do at home either. You can also embed half a strawberry on the top.
·        Coconut chocolate cake – instead of using the regular frosting, why not switch that out for some strawberry coconut butter? This stuff is very delicious and is completely vegan and paleo-friendly.
·        Cracker dip – you can also have this out as one of a few sweet dips that people can scoop into with crackers.
You can also do the same with this one and fruit, as strawberries will go with any combination of fruits.
·        Coconut dream eggs – why not make an easter treat for the children by filling chocolate eggs with strawberry coconut butter?
Frequently Asked Questions
Q: How Long Can I Store Strawberry Coconut Butter In The Fridge?
A: If you store it in an airtight container, then this type of strawberry butter can keep for around 5 days.
The strawberries will go off quicker than the coconut, so you'll have to make sure that you use it at least within a week of it being made.
Q: Can I Make Coconut Butter With Other Fruits?
A: Yes, you can, although certain flavors will pair better with coconut. We would recommend that you try vanilla with banana, as this will produce a very creamy flavor.
If you are going to opt for blueberries and coconut, then you might have to watch how much you put in, as blueberries can be quite overwhelming.
Conclusion
This coconut butter is one of the easiest recipes to make. Adding strawberries will really give it that tang that can be hard to resist.
You can enjoy this spread on bread or crackers or you can use it as a delicious filling for your favorite cake (see also "10 Superb Low Calorie Cake Recipes Everyone Will Love!").
This is also a great recipe for anyone who is diabetic as it does not contain any added sugar.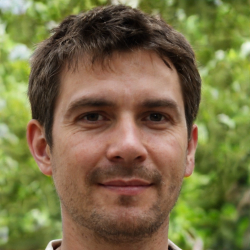 Latest posts by Justin Roberts
(see all)