Everyone loves a pasta dish – with the creamy, rich tomato sauce, the mozzarella cheese, and the hearty, fresh vegetables all coming together to make something truly magical. 
Luckily there are also plenty of vegetarian, low carb options to suit everyone's needs.
This zoodle dish is the perfect example, using zucchini in place of noodles, and combining with sun-dried tomatoes and basil pesto to make something truly delicious. 
But how exactly can you make this dish? 
Getting Started
Before we get started, there are a couple of preparatory steps that need to be taken to make sure we have everything we'll need.
This includes all of our fresh ingredients, and any equipment we might need. 
The Ingredients
The ingredients for this are relatively simple, and include: 
Whole wheat thin spaghetti noodles – 224g
Large zucchini – 1
Olive oil – 20ml
Flour – 8.85g
Skim milk – 237ml
Sun-dried tomato pesto – 237ml
Salt and pepper – add to your own taste
Large tomato – 1 (chopped)
Spinach – 355ml
Fresh mozzarella – 237ml 
Additional salt and pepper – season to your own taste (optional)
The Equipment
There are also some pieces of equipment that might come in handy during cooking. These include: 
Spiralizer (if owned)
Cooking pot
Large skillet
Whisk
spatula/wooden spoon
Collender 
Sharp vegetable knife
Tongs
Measuring cups and spoons
Preparation Of Ingredients
Use a spiralizer (if owned) to create zoodles from zucchini. Alternatively, you can create thin slices using a sharp vegetable knife – making them as thin as possible. 
Slice mozzarella into chunks. 
Slice large tomato into segments. 
Slice spinach into diced segments. 
The Cooking Process
Once all of the ingredients are in order and prepped, it is then time to begin the cooking process! (Don't worry, this won't take too long). 
For this process, we will break it down into bite sized steps, so that you can easily follow along at your own pace. 
Step One
The first thing to do is to prepare the sun-dried tomato pesto. This can be homemade, but for the purpose of this recipe – and general ease – we are using store bought sauce. 
Open the jar and place the pesto in a mixing bowl while we prepare the other ingredients. 
Step Two
Heat a pot of well salted water over a medium high heat, until there is a light simmer to the water. 
Once the water has begun to boil, add the pasta, and cook until al dente – this means 'slightly chewy' in Italian food terms. You can also follow the package instructions for this part if you find it simpler. 
Step Three
Next heat a large skillet over medium heat, and add the olive oil.
Once this oil is warm, you can then add the flour and continually whisk for about 30 seconds – continuing until the flour is golden in color and nutty in fragrance. 
Then add the skim milk, and continue to whisk until the mixture becomes thicker before adding in the pesto and seasoning with salt and pepper to your own personal taste.
Remember to keep whisking throughout to ensure the mixture becomes combined. 
Step Four
Once you have done this, take your zoodles – in whatever form they might be – and add them to the sauce, keeping them on the heat for 1 minute. 
Then add the drained pasta, tomato, and spinach, being sure to toss the mixture to ensure there is an even distribution and covering. 
You can once again season some more if the mixture needs it. This should always be done to your own taste, and in keeping with any dietary restrictions you might have. 
Step Five
The next step is to add the chunks of fresh mozzarella, giving everything another little toss to make sure the dish is mixed and everything is coated in the sauce, before turning off the heat. 
To get the most from this dish, you need to dish up and serve immediately, while it is all still warmed through. 
Final Steps
This one is purely optional, but as a final step you could always put the dish under the grill to melt the cheese quicker.
However, this is purely down to your own preference, and is by no means reflective of the final taste of the dish. 
How To Make Your Own Tomato Basil Pesto
Of course, you might not want to buy store bought pesto sauce, so you will need to make your own before you start the above process. 
Ingredients
To do this, you will need the following ingredients: 
Basil leaves – 355ml
Sun-dried tomatoes – 118ml
Parmesan cheese – 59ml
Fresh lemon juice – 20ml
Garlic (peeled) – 3 cloves
Sea salt – 2.5ml
Extra virgin olive oil – 78ml
The Process
Combine the basil, sun-dried tomatoes, parmesan cheese, lemon juice, garlic, and salt into a bowl. This can then be added to a food processor, and blended slowly until the mixture thickens. 
Then add olive oil gradually, with the processor still whirring, until the mixture becomes reminiscent of a paste. This can then be added to the whole thing once you come to make the zoodles dish described above. 
Is This Dish Suited For Vegetarians? 
Yes, this dish is suited for vegetarian diets – not to mention low carb diets.
However, it is not suitable for vegan diets, due to the amount of dairy products included – such as the various kinds of cheese and the milk. 
Final Thoughts
And there we have it, everything you need to know to make the perfect sun-dried tomato and basil pesto zoodles dish (see also "How To Make Sun-Dried Pesto Tomato Chicken At Home")!
This is the perfect meal for vegetarians, and makes a unique, delicious alternative for most past dishes – replacing the pasta with delicious, skinny zucchini, and combining it with that indulgent tomato and pesto sauce. 
So if you are looking for the perfect vegetarian dish that is low on carbohydrates, then why not give this recipe a try? Something tells me you won't be disappointed!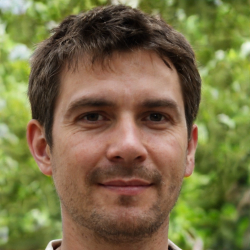 Latest posts by Justin Roberts
(see all)