The Whole30 diet encourages you to cut out foods like sugar, legumes, alcohol, and dairy for 30 days in order to free your body from the negative effects these foods may bring.
However,  sticking to your Whole30 diet can be very difficult to follow, especially if it is your first time. It may seem like a limiting diet, but you can actually eat many tasty, filling foods through Whole30.
These food options range from breakfast, lunch, and dinner, right through to desserts and side dishes! 
This Whole30 coleslaw recipe is the perfect example of a great Whole30 side dish. Filled with fruit, fresh veggies, it is the perfectly light and refreshing side for your summer BBQ. 
So, if you're interested in learning how to make this delicious recipe, read on for more! 
What Makes This Coleslaw Recipe Whole30-Friendly?
Traditional coleslaw contains mayonnaise, which often contains vegetable oils or soybean oils. It also contains refined sugar, which is what gives it its tangy, sweet blend. 
The Whole30 diet does not permit many vegetable oils, rendering mayonnaise, and therefore traditional coleslaw, unsuitable to eat. 
However, this recipe uses mayo made with avocado oil so there are no traces of vegetable oil. It also uses apples so natural sweeteners replace refined sugars. Therefore, this coleslaw recipe is 100% Whole30-friendly!
What Equipment Is Needed For Whole30 Coleslaw?
Here is all the equipment you need to make a deliciously tangy Whole30 Coleslaw!
Small bowl
Mixing bowl
Cutting board
Knife
Mason jar
What Are The Ingredients Needed For Whole30 Coleslaw?
Here are the ingredients you need to make the perfect Whole30 coleslaw!
Green cabbage (4 cups)
Red cabbage (4 cups)
Shredded carrots (2 cups)
4 Apples
Here's everything you need for the coleslaw dressing.
Primal Kitchen Mayo (½ cup)
Lemon Juice (¼ cup)
Coarse ground mustard (2 tbsp) 
Ground black pepper (½ tsp)
Celery seed (¼ tsp)
Salt (¼ tsp)
Some ingredients may be difficult to find in your local grocery store or supermarket, so we have linked them!
How To Make Whole30 Tangy Coleslaw
Here's how you can make a delicious Whole30 tangy coleslaw everyone can enjoy!
First, you need to cut the cabbage so it becomes shredded. More on that below.
Now, you need to prepare the apple. Do this by cutting a square shape around the core.
Then, cut the apple flesh into matchstick shapes.
You can choose between keeping or removing the peel.
Now, mix the dressing ingredients together. You can use a mason jar for this.
Take a large bowl and combine the cabbage, carrots, and apple.
Pour ¾ of the dressing onto the mix.
Mix!
Once mixed, add the remaining dressing on top.
Serve and enjoy!
Tips For Making Whole30 Coleslaw 
Here are our best tips for making Whole30 coleslaw. 
If you are making this coleslaw ahead of time, then chop the apples just before you mix the ingredients together. This will prevent them from browning.
Wait until the last second to mix the coleslaw with the dressing. This keeps the coleslaw fresh and crunchy.
Store the coleslaw mix in the refrigerator before adding the dressing if you are keeping some leftover. This prevents soggy cabbage – which nobody wants to eat!
It is best to store coleslaw in an airtight container in the refrigerator.
Loosely measure the vegetables in a measuring cup. If you don't, this may result in too much salad and not enough dressing for it.
What Are The Nutritional Details Of Whole30 Tangy Cabbage?
Here are the nutritional details for Whole30 tangy cabbage. 
Serving size: 1 cup
Servings: 12 servings
Calories: 122 kcal
Carbohydrates: 15g
Protein: 1g
Fat: 7g
Saturated fat: 1g
Trans fat: 1g
Cholesterol: 4mg
Sodium: 164mg
Potassium: 257mg
Fiber: 3g
Sugar: 10g
Vitamin A: 3959 IU
Vitamin C: 32mg
Calcium: 37mg
Iron: 1mg
This recipe takes just 15 minutes to prep and you can eat it right away!
How To Cut A Cabbage Head
Here is the best way to cut a cabbage head to make your prep time faster. 
First, you need to take the head of the cabbage and remove any damaged or wilted leaves.
Now, chop the bottom of the cabbage with a large knife.
Next, cut the head of the cabbage into wedges. Quarter wedges would be perfect. Cut the inside of every wedge at 45 degrees in order to remove the cabbage core.
Then, take your wedges and slice them into thin slices.
Voila! You have just made shredded cabbage
What Type Of Apples Should I Use For Whole30 Coleslaw?
Tart or sweet apples are the best ones to use for this Whole30 coleslaw recipe. We like using Opal or Honeycrisp apples, but you can use whatever you like! You can even use green apples if they are your favorite. 
However, it is important to note that if you want to use green apples then you may need to add honey to your dressing to ensure it is sweet enough.
Although, this renders the coleslaw unsuitable for those following the Whole30 diet. If you do not need your coleslaw to be too sweet, then go ahead and use green apples! 
What Is The Best Way To Serve Whole30 Coleslaw?
There are many great ways you can serve Whole30 coleslaw. Here are a few examples! 
Serve your Whole30 coleslaw with baby back ribs
Serve your Whole30 coleslaw alongside BBQ food
Serve your Whole30 coleslaw on top of a pulled pork bowl or sandwich
Serve your Whole30 coleslaw on top of grilled chicken to make a grilled chicken salad.
Final Thoughts
The Whole30 encourages individuals to eat fresh foods that are minimally processed for 30 days in an attempt to move towards a healthier lifestyle. This means that you have to cut many foods from your diet, and it can be difficult to know what to eat. 
However, there are many dishes you can make that are Whole30-friendly, from breakfast dishes right down to sides! This Whole30 tangy coleslaw is the perfect example.
It is Whole30-friendly while still being delicious. Not to mention, it is so easy to make you'll want to make it even after your Whole30 diet has ended.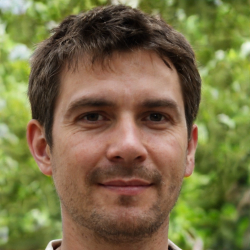 Latest posts by Justin Roberts
(see all)