One of the potential issues is trying to find something that is both warming and filling so something like a casserole can hit the spot while making substitutions that don't affect the taste too much.
That is why we have the creamy squash casserole with plenty of sauce, so you can stick to your diet while having a dense nutrient profile. 
What Makes This Recipe Paleo? 
As per the guidelines for this diet, any ingredients should be as less-processed as possible, or ingredients that can be cultivated by means of gathering, and also avoid ingredients that are high in processed carbs or aren't nutrient-dense like modern diet additions.
Additions such as minced garlic, arrowroot flour, and coconut milk make this perfect for your diet, as you can still get the thick and hearty sauce with the squash spaghetti that is very similar to pasta, plus it's healthier as it has fewer carbs, and has more vitamins and minerals. 
Of course, you're not limited to squash and can try zucchini, cucumber, celery, and kelp noodles.
With many meat options as well, you can go for wild-caught varieties that are nitrate-free, so you still get your protein fix. 
What Are The Ingredients? 
This simple recipe calls for:
Three to four cups of broccoli or cauliflower florets 
One medium squash or premade spaghetti squash
One to two cups of sliced mushrooms
Sixteen ounces of coconut milk
Two tablespoons of minced garlic
A quarter cup of arrowroot or cassava flour
One pound of ground Italian sausage or ground beef 
Salt and pepper, for taste 
Herbs and spices (optional) 
How Do I Make It? 
Step 1 
Start by Preparing the oven by preheating it to 400ºF, and then you can prepare the squash if you haven't already.
You can do this by slicing it in half and removing the seeds. Then, you can place them on a baking sheet and cook them for 20-25 minutes. 
Step 2 
As the squash is cooking, you can prepare your sausage or other ground meat, so you want to heat a large pan over low, medium heat, and you can break it up into smaller pieces and stir in the pot until they are brown and cooked all the way through.
Step 3 
Once this is done, you can remove the meat and set it aside, and use a tablespoon of ghee which you can use for the sauce that you'll be preparing later.
After the 30-minute mark, you can take the squash out of the oven and set it aside to cool down. 
Step 4 
You can keep the oven at 400ºF and prepare the sauce here. So you want to whisk the coconut milk and flour, then set these aside.
Now you can turn to the pot you used to cook the meat, and once on medium heat, you can include the mushrooms and cook until they start to soften.
Step 5 
After this, you can add the minced garlic and the mushrooms for another 2 minutes until you get a pleasant fragrance from them.
Now you can turn to the milk and flour mix and add this to the pan, and stir for 2 minutes to prevent burning, and here it will bubble and thicken.
Step 6 
After another 2 minutes, you can add the salt and pepper alongside any herbs or spices you want to use.
Now you can put it all together, start with the spiralized squash, and add it to a casserole or baking dish. Then add the meat and sauce, and mix together well.
You can then place this into the oven and cook for 15 minutes, and then you can remove and serve, then add any garnishes that suit your preferences. 
What's The Nutrition Of This Recipe? 
Note that the nutrition information can differ slightly depending on the meat, fat, and oil that you use in this recipe, but as a guide, this recipe contains: 
Calories per serving- 233
Total fat- 15.6g
Cholesterol- 51.4mg
Sodium- 64.4mg
Protein- 15.5g
Carbohydrates- 8.3g
Sugars- 4.7g
Vitamin C- 10.4mg
Vitamin A- 29.7 µg
Can I Change The Recipe At All? 
There are a few ways that you can make this recipe fall in line with your diet, as this takes an hour to make and can be chilled or frozen so you can dip into it for up to 3 months, but the consistency could be affected as it could come out watery if not thawed.
If you're wondering about other changes you can make, check out some of the suggestions below.
Meat 
A part of the recipe that makes all the extra effort worth it, you can use ground turkey, beef, chicken, sausage, or pork, and the savory goodness soaks in a lot of the flavor from the sauce and is good if you're struggling to find ways to get meat into your diet. 
Whatever meat you use, make sure that it's as fresh as it can be and is organic, grass-fed, or pasture-raised, and anything that you can get on wholesale or is highly processed, you'll want to avoid, even though in some instances it can be slightly cheaper.
Noodles 
We've mentioned this briefly, but these can make a lot of difference to this dish as they can be easily peeled or spiralized and made into noodles, which can replicate the look and consistency of pasta.
With the sauce giving you an uplift, this makes them even better.
Not only this, but a noodle option like zucchini, for example, is packed with vitamins A, B, and C.
While this vegetable sounds like it could be light to taste, this gives you more freedom to use other toppings, as when you prepare the zucchini, the flavor softens up a bit.
Sauce 
There are some ways to make your sauce creamy and succulent without using the coconut milk and arrowroot flour listed in the recipe.
You can use paleo-friendly mayonnaise or tomato paste if you want a sauce that has that classic tomato flavor.
You could also take advantage of a wider arrangement of ingredients to make satay sauce, basil cashew pesto, red pepper sauce, or a simple salsa that can all be mixed.
So you get a nice, smooth consistency that isn't too thick and soaks in other flavors.
Vegetables 
For this diet, you want fruit and veggies to make up a large portion of your diet so that you can use them here to their fullest effect, so you can go beyond broccoli and use cauliflower, Brussel sprouts, cabbage, spinach, sweet potatoes, and spinach.
Even though you have many options, if you're trying to lose weight, it might be best for you to avoid vegetables that are high in starch but are fine if eaten in moderation, so examples of these are white potatoes, turnips, green peas, corn, and beets. 
What About Side Dishes? 
This recipe can serve up to six people, but if this is for a gathering and you want other options, you may opt for some side dishes, which you'll find can be just as plentiful and enriching as the casserole while being light on the stomach. Some examples you can find below.
Potato Soup 
You can serve this before the casserole, as it makes a good comfort meal even better.
You can use veggies like onions, carrots, celery, and sweet potatoes, with some almond or coconut milk to make it paleo-friendly.
You can sautee the vegetables and use a bone broth that releases a lot of compounds and is full of nutrients like iron, calcium, and magnesium, and you can add a sprinkle of bacon or chives over the top to complete the recipe. 
Simple Kale Salad 
If you decide that you want something lighter but hearty and works with any winter dish, you can make this salad that has squash, olive oil, shallots, wild mushrooms, kale, broth, salt, pepper, lemon, and some chives, though you may want to swap out the soy sauce.
As a substitute, you can use coconut aminos, some diced hot peppers, or any other condiment, as long as it hasn't been made with added sugars or preservatives, so you can find a workaround that works best for this side dish.
Cauliflower Puree 
This isn't a full side dish on its own, but it can be a base for some steamed vegetables or used as a dipping sauce for other bite-sized goods, as it only requires ghee, cauliflower, ground pepper, sea salt, parsley, and you can simply blend it all together.
You could also use it as a sauce for the casserole, so you can do a lot with it and gives you good coverage for any other meat-type recipes and can also be a great mashed potato substitute, plus you get a stack of nutritional benefits that go with it. 
What About Other Diets? 
This recipe is so good because it can be made for those who are gluten intolerant, on vegan, keto, or whole 30 diets.
Plus, it can be made allergy-free as you don't need to use any dairy or nut-based products. 
If you want a crust for this casserole, you can use gluten-free crackers or grain-free ones for a paleo diet, so you can sprinkle this on top of your casserole and watch as it becomes crispy and crumbly, which can make it even more filling and satisfying to the taste.
You can go one step further by using seasonings like paprika, cayenne, thyme, or even some basil which can make a big difference as you can get a lot of savory flavors from this recipe, and you can add it while cooking or as a garnish when you serve it. 
Closing Thoughts 
Whatever ingredients you use, you want to ensure that they are suitable for your diet, as any flavorings and added preservatives can be an unexpected inconvenience and are worth sticking to if you're using your diet to have a better lifestyle or a balanced diet.
This dish can be made for the colder evenings, but it can be lightened up for a summer dish as you have many options and sides that you can adjust to suit your preferences, so you can please for the next gathering you have, which is sure to have a great outcome.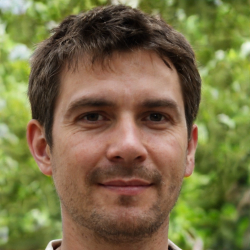 Latest posts by Justin Roberts
(see all)