There are lots of different vegetables that are great for the keto diet – cauliflower, spinach, turnips, radishes, and artichoke! 
Artichoke is an unusual vegetable that a lot of people are unfamiliar with.
Because of this, they struggle to find ways to introduce this vegetable to their diet and miss out on this delicious low-carb ingredient that can totally transform your meals! 
If you have been on the keto diet for a while then why not shake things up by trying out a new vegetable?
Artichoke is definitely one you should try now and then to bring some diversity to your palette- but how should you cook artichoke for your keto needs? 
Here is a list of the 15 best keto artichoke recipes that you will love.
There is a huge range of options down below so browse through them, pick out the ones that jump out the most to you, and give them a try! Enjoy!
First, let's start out with a great artichoke-based side dish – cheesy baked artichokes! 
Artichokes make for a great veggie side dish and they also taste amazing when paired with rich, creamy cheese.
This makes this recipe a stand-out option as you can make a delicious cheesy vegetable side dish for your meals and incorporate artichokes into your keto diet.
It's easy to do so take a look at the recipe above and give it a try!
This keto artichoke recipe is a great choice if you are looking for a light snack, appetizer, or side dish.
It's also super easy to make so you don't have to do a lot of cooking, a huge plus for those who aren't a fan of this activity. 
Roasted artichoke is quick but simple so it works best when served alongside another dish.
However, if you pair it with a delicious dip, these crispy veggies become a great light snack for you to enjoy whenever you are feeling a little hungry. 
Soup is the ultimate comfort food and it's incredibly versatile, as you can pretty much throw anything into a soup – including artichokes! 
Artichoke soup is very rich and creamy, full of flavor and important nutrients for your body.
This makes it a great choice of soup to try out in the middle of the fall when you are looking for a hot soup that is nourishing and delicious.
So, try out this recipe for yourself to make your very own keto artichoke soup! 
For a more hearty keto artichoke dish, try out this amazing recipe for an artichoke and chicken dish. 
At a glance, it kind of looks like a carbonara thanks to the creamy sauce and tender chicken pieces. However, it is slightly different from a classic carbonara.
Firstly, it's keto-friendly, and secondly, it is filled with artichoke and sun-dried tomatoes to add plenty of pops of flavor. This helps build up the dish and makes it a delicious main dish. 
If you are looking for a recipe to make a zesty keto side dish with artichokes, then look no further – this recipe is the ideal pick for those who love sharp, citrus flavors! 
This keto recipe will show you how to make a small casserole with a creamy, cheesy sauce, baked artichokes, and plenty of sharp lemon juice.
This gives the dish a uniquely refreshing taste that will energize you – making it a perfect summertime dish to help ward off the lazy hot afternoons. 
So, if you want an artichoke recipe with plenty of zest and flavor, this is the dish for you! 
Finding a keto breakfast recipe that is both filling and delicious can be tough but this recipe for a keto artichoke and onion frittata ticks all the boxes. 
It's very easy to make as you just throw the mix in the oven and let the frittatas bake.
Once done, they can be easily divided up into squares so you can eat breakfast on the go or pack yourself a filling, keto lunch to enjoy later on in the day.
These frittatas can also be stored for 4 days and enjoyed either hot or cold, so you can make a batch in advance and enjoy a frittata each morning without needing to cook!
Artichokes work great in salads as they bring a certain type of crunch that other veggies do not. This makes them an ideal choice of ingredient if you want a diverse range of textures in your delicious salad. 
This recipe will show you how to make a keto-friendly salad using spinach, artichoke, chicken, and bacon!
As a result, it's a very filling salad that works perfectly as a light lunch, ensuring that you get all the nutrients you need from proteins to vitamins and minerals! 
Another type of keto salad that uses artichokes to great effect is this recipe for a tuna and artichoke salad. 
This salad recipe is a more basic alternative, making it a good choice for those who are not a huge fan of cooking and prefer spending less time in the kitchen preparing meals.
It's quick and easy but still tasty and it contains plenty of delicious tuna, artichoke, crunchy romaine lettuce, and mayonnaise dressing. It's also very light and satisfying – so give it a try! 
This unusual keto recipe is a fun one to try out if you love cooking and want to try some more 'alternative' recipes.
This one will show you how to make keto-friendly meatballs using tender chicken, spinach, and artichoke! 
The end result is a filling meal swimming in a cheesy parmesan sauce.
As your hearty main, this recipe works great alongside other side dishes – so try it out with zoodles to make a keto-friendly version of spaghetti and meatballs!  
If you are looking for a simple casserole dish, then this is the one for you. 
This recipe will show you how to make a keto casserole using chicken, artichoke, and spinach as its key ingredients.
All cooked in one dish, this easy recipe is a great way to whip up a filling keto meal with little effort.
Creamy and delicious, it's the perfect main for a comforting hot meal after a long hard day at work – so try it out! 
Another great breakfast recipe is this one for a keto omelet made using artichoke and bacon! The bacon brings a smoky, crunch texture that is complemented by the crunch artichoke hearts.
The artichoke also provides you with important nutrients you need first thing in the morning while the bacon provides you with plenty of fat and protein.
Thus, this is a quick and delicious keto breakfast recipe that will definitely go down a treat! 
Pies are one of the first dishes people switching to the keto diet have to kiss goodbye to. The pie crust is full of carbs and as a result, is unsuitable to eat when you are on a keto diet. 
However, more and more people are trying out crustless pies as a good alternative – and one recipe you need to try out is this one for an artichoke and ricotta crustless pie.
The lack of crust makes it keto-friendly, and the body of the pie is rich and filled with important nutritious ingredients including artichoke and kale. 
A lighter alternative to the crustless pie is the quiche.
Like with traditional pies, traditional quiches are not keto-friendly because of their carb-filled crust – but this recipe takes away the crust and puts a fun twist on the artichoke quiche! 
If you love spicy food, then you will want to try out this version of the artichoke quiche as the recipe adds a ton of jalapenos to bring a whole lot of heat! 
Traditional au gratin is enjoyed as a creamy potato-based side dish at holiday events and meals – but it's not a suitable dish for those on a keto diet due to its high level of carbohydrates! 
As a result, a lot of people have been making alternative au gratin dishes using different vegetables – and one of them is artichoke!
This recipe brings together delicious artichokes with green onions, zesty lemon juice, and a creamy cheesy sauce to create a very strong au gratin alternative! 
Finally, we have keto artichoke dip! 
This simple recipe is very quick to complete so you can whip up a tasty artichoke dip for your keto veggies and chips in no time at all! Why not try it out as your first taste of artichoke in your keto diet? 
Final Thoughts
There are lots of delicious keto artichoke recipes out there for you to try – check out the options above, pick out your favorites, and happy cooking!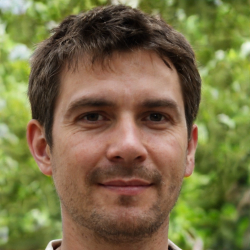 Latest posts by Justin Roberts
(see all)