When you are looking to get creative in the kitchen, Asian cuisine is an excellent choice.
From a sticky pork belly to the classic cauliflower fried rice, there are thousands of dishes for you to try and enjoy. 
However, ensuring they follow the rules of keto can be a little tricky. So, we have done the hard work for you. 
Below are 15 delicious Asian recipes for you to enjoy without any guilt. Each one is keto-friendly so you can devour every bite knowing you are staying on track and hitting your goals. 
Let's dive in! 
Need a simple dish in under 30 minutes? This Easy Orange Chicken Stir Fry is extremely simple to make and is packed full of mouth-watering flavors. 
Everyone will enjoy this dish because it has a mild, fragrant orange taste and a slight bite of fresh ginger and garlic.
The addition of a fresh orange garnish allows you to easily change the amount of that taste if you prefer it. 
And like most of our recipes, this one is excellent for meal preparation.
Low-carb Kung Pao Chicken Stir-Fry is a quick, ONE-PAN meal for weeknights when you're busy.
The best part is that this well-known takeaway staple is keto-friendly and has the same traditional sweet and spicy characteristics as your neighborhood Chinese restaurant.
Using a load of veggies, and spices you can customize this dish to your liking. Perfect if you don't enjoy a lot of spice or want to really kick things up a notch. 
Serve with cauliflower rice or enjoy on its own for an extremely low-carb dinner. 
We know what you are thinking, how can fried chicken be keto? Just trust us. 
The fermented Korean spice paste "Gochujang" serves as the sauce's main component.
This thick, sticky sauce is incredibly common in Korean cuisine and is a beautifully rich, salty, and nuanced sauce that is useful to keep on hand.
In order to keep it low-carb, use almond flour and use pork rinds instead of breadcrumbs!
This low-carb breading is a fantastic replacement because it offers the keto fried chicken much more flavor and crunch.
Delicious, crispy, and worth every bite. 
Very delicious keto ramen chicken noodles with a variety of flavors. Make it colorful and include whatever you like. It will never be the same as the previous time.
There are various substitutes for regular noodles to make your ramen. We love using keto egg noodles for our ramen bowls. Or keep things totally carb friendly with Zoodles or Kelp noodles. 
All of the protein and flavor come from the broth base so make sure to make plenty and add in loads of veggies for a filling, delicious meal.
This recipe for sesame crispy beef is a keto-friendly adaptation of a traditional Chinese dish.
By substituting daikon noodles for rice, switching the usual sirloin steak for a fattier cut, and finding inventive ways to make the sweet components, we keep the meal keto-friendly.
In this dish, stevia, rice wine vinegar, and veggies work together to add a hint of sweetness without raising the carbohydrate content.
Make sure you're not purchasing seasoned rice wine vinegar because it often includes a lot of carbs and sugar.
Forget Swedish meatballs, these Keto Asian Meatballs are here to change your life. 
Delicious meatballs made from beef and pig are known as Asian meatballs. The mixture contains a number of Asian-inspired components, such as sesame oil, ginger, and liquid aminos (soy sauce).
Serve with a seasoned side salad for a healthy, nutritious meal that is full of flavor. Using only a few ingredients that you can find in your pantry, they are the perfect weeknight meal!
Switch up your boring chicken, rice, and broccoli with this delicious Broccoli and Beef Stir Fry. 
Select your favorite cut of beef, we love sirloin steak or flank steak, blanch your veggies for a crispy texture, and make sure to season. 
These rather simple ingredients are packed full of flavor and are super healthy for you! 
Serve over some cauliflower rice or enjoy it as a protein and fiber-rich dish. Perfect for lunch or dinner! 
When you like to meal prep ingredients and not meals, this Keto Chinese Pulled Pork is essential. 
This is a Keto take on Char Siu, the delicious pork found within sticky pork buns. If you add the chili, it becomes sticky, sweet, and a little spicier.
Serve as part of a rice bowl, as a keto-friendly sandwich, or on a gorgeous crunchy salad. This recipe is simple and will have you sticking to your goals without a hitch.  
Pork belly is a delicacy in Asian cuisine, and once you create this recipe, it will be clear why. 
Once you are sure you have all of the ingredients, mix them together in a bag and allow them to marinate overnight in the refrigerator. 
Save some of the sauce for when you are finished cooking. That's what really brings the meal together. 
Perfect for serving large crowds, or as a delicious meal for the family. We love this recipe served with some keto-friendly rice and a delicious Asian slaw. Yummy!
This flavorful, flamboyant keto oven-bake curry is a fantastic way to prepare fish. Even better, making it quick and simple. That might end up being a new favorite for weeknights.
This recipe brings together fresh ingredients such as salmon and cilantro, giving it a bright, vibrant flavor. However, if you are not a fan of fish, feel free to use chicken instead. 
This Keto Thai Fish Curry is sure to keep you satisfied and full for the evening. 
One craving you may not have been able to beat is your love for sushi. And we don't blame you. However, we have the perfect Keto-friendly substitute. 
Your typical restaurant sushi is not at all keto. We know that anything that is filled with rice includes a lot of carbohydrates and should not be consumed.
The good news is that you can make great sushi at home that is totally Keto and tastes just like conventional sushi by using cauliflower rice.
A staple of Asian cuisine is fried rice which is a big no-no for Keto lovers. Lucky for us there are rice alternatives like this Cauliflower Fried Rice recipe. 
Using simple ingredients such as sesame oil gives this rather basic vegetable incredible flavors. And the secret ingredients? Using butter instead of oil! 
Load your Cauliflower Fried Rice up with veggies, and chicken, and top with fresh green onion for a wonderful flavor in every bite. 
Perfect as a side dish or as the main. 
A straightforward, speedy marinade and a hearty butter chicken sauce are featured in this simple keto butter chicken recipe! How to prepare butter chicken at home for an Indian meal.
There's no excuse not to create this dish right away with a straightforward marinade, simple butter chicken sauce, basic ingredients from your pantry (you'll only need to pick up garam masala if you don't cook Indian food often! ), and an authentic restaurant flavor.
Serve with some fried cauliflower rice and a slice of keto naan bread for a delicious but healthy meal. 
A spicy, creamy, and cheesy meal called keto bang bang shrimp was inspired by Bonefish Restaurant. Just 2.2g net carbohydrates are required to prepare low-carb bang bang shrimp in only 15 minutes.
There are no wrong ways to enjoy these imitation bang bang shrimp – serve them as an appetizer, in lettuce-wrapped tacos, or in a quick salad.
Using a blend of almond flour and coconut flour you get a gorgeous taste that will have you addicted. 
When you need a simple yet tasty lunch, this Ahi Tuna Salad will hit the spot every single time. 
With flawlessly cooked ahi tuna, creamy avocado, crisp asparagus, greens, and a sesame ginger vinaigrette, this ahi tuna salad appears to have been prepared in a restaurant.
The trick to getting this salad to taste delicious is to use high-quality fresh fish that gives a wonderful meaty flavor. 
Final Thoughts  
Finding delicious Asian dishes to create is a rather simple task. However, making sure they are keto-friendly can be a little bit of a challenge. 
Above are 15 delicious Asian dishes that are all keto-friendly and have a range of flavors to be explored. 
Serve a range of dishes to a large group of people for the ultimate feast, or create them one at a time for the family. You can really never go wrong with some Bang Bang Shrimp. 
Simply select your favorites, and get to cooking. You are sure to surprise yourself and your loved ones with the mouth-watering dishes you create!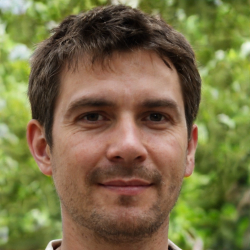 Latest posts by Justin Roberts
(see all)