If you're new to the keto diet, and you've found yourself browsing the internet in search of some tasty recipes, then chances are you've noticed that a lot of these contain asparagus.
Asparagus is one of the most commonly used vegetables when it comes to the keto diet. 
It's not hard to see why, as one cup of this nutritious vegetable only contains 2.4 net carbs.
This means that you can truly indulge in this tasty vegetable, and experience all of its immense benefits in terms of vitamins and minerals, without forgoing your all important keto diet. 
Another fantastic thing about cooking with asparagus is that it's so versatile. You can use it in a range of different dishes, and it adds a lot of flavor and texture. 
If you want some inspiration for cooking with asparagus, then look no further. Below, we've compiled a list of what we believe to be some of the very best keto based asparagus recipes on the whole of the internet. 
To find out more, simply keep reading below as we take a closer look. 
If you're looking for a casserole dish that's both super nutritious and super indulgent, then we'd like to introduce you to this tasty recipe.
It's a chicken based casserole that has lots of asparagus stems thrown in, before being layered with a super ooey gooey three cheese sauce that's to die for. 
This one's great for when you're cooking for the whole family, and want something simple that you can place in the oven. It's also a great way to use up leftover chicken from the previous evening. 
As the months grow warmer outside, there's nothing that we crave more than a tasty and fresh salad. This one is super delicate, and packed full of flavor.
It's also very easy, and just involves some asparagus stems sitting on a bed of rocket, before placing a super tasty salmon filet on top. 
Drizzle this one over with extra virgin olive oil to make it even more indulgent. 
If you're looking to make a dish that's super aesthetically pleasing, then we'd suggest that you take a look at this delicious tart recipe.
We bet that when you first started the keto diet that you thought you'd need to give up pastry, but this simply isn't the case. 
This recipe shows you how to make your own keto-friendly pastry that goes perfectly with chopped cherry tomatoes and asparagus that you can layer beautifully on top.
Did we mention that it's filled to the brim with ricotta cheese?
If you've been looking for some tasty baked asparagus recipes that work well as a side dish, then we'd definitely recommend this one.
This barely cooked asparagus is super crunchy, and has a delicious texture that we love to bite down on. Not to mention the super zingy mustard sauce that accompanies this dish, which is both a dream to make and to eat. 
If you're a risotto lover, but have been lamenting the fact that you can no longer eat rice on the low carb diet, then we've found a dish that's sure to cheer you up.
If you want a tasty risotto dish, then look no further than this recipe. It's made using cauliflower rice, so you don't have to worry about cheating on your diet. 
It's also packed full of chopped asparagus, to give you your fill of vitamins and minerals for the day. 
If you're looking for a go to asparagus based side dish, then we think that this one is simply the best. All you have to do is simply shell a few cloves of garlic, then lay them out on a baking tray with your asparagus. 
Drizzle over plenty of olive oil so that they're nice and crispy, then season them with salt and pepper. That's it, you're done!
This one makes such an easy and delicious side dish that's guaranteed to become a weekly staple in your household. 
If you're looking for an asparagus based appetizer, then we've found a super fantastic recipe to make. Sure, we all can whip up some deviled eggs, but what about making them appear a little fancier, and more elegant? 
With the addition of some cooked asparagus tops, you can elevate your devilled eggs to the next level. They look super aesthetically pleasing, and are sure to 'wow' all of your guests. 
If you're looking for a super delicious breakfast based keto asparagus recipe, then allow us to present you with this one. It's a super eggy and cheese frittata, that's incredibly low in carbohydrates. 
You can simply use some leftover red peppers and asparagus from the evening before to incorporate into this dish. It truly couldn't be easier to make, and it's packed with protein to help you get started early in the morning. 
If you're a fan of everything bagel seasoning, then you're going to need to try this side dish recipe.
We bet that you never thought that everything bagel would pair so well with roasted asparagus, but this dish proves that it truly does. 
It's also loaded with plenty of juicy mushrooms too, which do a great job of soaking up all of the seasonings. 
If you're a big fan of feta cheese, then we've got an amazing keto salad recipe to keep you satisfied.
This feta salad is incredibly fresh, and combines plenty of olive oil, with juicy asparagus stems, black olives, tangy tomatoes, and zany feta cheese. 
It's super low in carbs and only takes a few moments to make too. 
If you've been on the lookout for a tasty keto quiche recipe, then we think that you'll absolutely adore this one. It's packed full of creamy yet tangy goat cheese, loaded into a crustless egg base that's so easy to make. 
If you're feeling blue about the fact that you need to give up french fries on the keto diet, then don't worry, because we've got a tasty alternative for you.
All you need is a pack of asparagus spears, then load them up with a super tasty keto based batter. 
They only require a few simple ingredients that are coated over your asparagus stems, then placed in a frying pan to get nice and crispy. Serve these with a lemon wedge on the side to give them a little bit of added zest. 
We personally think that these would go perfectly with fish or chicken based dishes. 
If you've never tried asparagus soup before, then we have to let you know that you're missing out on something truly delicious.
This soup is packed to the brim with vitamins and minerals, and is perfect for the winter months as the weather grows colder outside. It's also completely gluten free, so it won't upset your stomach. 
If you're a lover of breakfast casserole dishes, then you need to take a look at this tasty recipe. It's packed with cheese, eggs, asparagus, and artichoke hearts, giving it a truly delectable texture. 
This one is great for whipping up during the holidays, when you have a lot of guests staying over. You can make this one in a super big batch to feed a large crowd, and keep everyone satisfied. 
If you want something super healthy and delicious to eat this lunchtime, then we'd recommend this asparagus mimosa recipe. It's great for long summer days, when you require something fresh to perk you up. 
This one's loaded with plenty of chopped eggs, and a mustard lemon dressing that's absolutely to die for. 
Final Thoughts 
To sum up, there are a whole host of keto friendly asparagus recipes out there. Whether you're looking for something for breakfast, lunch, or dinner, there's an asparagus recipe out there to suit your needs.
The best thing is that this versatile vegetable only contains 2.4 net carbs per cup, which makes it perfect for a low carb lifestyle.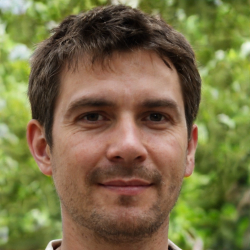 Latest posts by Justin Roberts
(see all)