Avocado is fantastic. It's versatile, and you can enjoy it in so many different ways, and it's great to use if you are on a keto diet.
You can eat them sweet or savory, smooshed or sliced and they are incredibly delicious, so if you aren't making use of them in your regular recipes, this is a sign that you absolutely need to! 
We have put together a list of 15 absolutely delicious avocado recipes that you will love, and all of these recipes are also 100% keto friendly as well, so you can enjoy them completely guilt-free! 
Try some of these recipes out for yourself and see which one you love the most. 
15 Delicious Keto Avocado Recipes That You Will Love
Whether you are looking for a stuffed avocado recipe or you would prefer something like a smoothie, there are plenty of keto-friendly avocado recipes out there for you to try.
But to save you the trouble of finding them, check out the list below and see which ones take your fancy! 
If you are going to make some avocado recipes, then it only makes sense to start with a smoothie!
This avocado smoothie recipe is perfect for the mornings or even the early afternoons when you want something tasty that is also healthy! 
You only need three ingredients to make this smoothie and it can be ready in minutes! It's easy to make, quick, and incredibly keto-friendly, so it's impossible to go wrong with this recipe. 
Avocado salads are always a winner, and once you try this avocado Caprese salad, you will want to eat it all the time.
Adding in the avocado with the juicy tomato and mozzarella, and while you might think that it's not keto-friendly, it definitely is! 
You can enjoy this avocado Caprese salad as a main meal or you can add it to accompany anything else. Experiment with it a bit! 
Normal fries are not really keto-friendly, so if you are new to the keto diet, you are probably missing them. However, did you know that you can make some fantastic fries out of avocado? 
Avocado fries are absolutely delicious and they are so easy to make! When you add in some fantastic chipotle mayo, they just taste even better.
Once you make these avocado fries for the first time, you will definitely find yourself making them again and again. 
This is one of those recipes which looks like it should be full of calories, but it's actually super healthy!
This recipe is super rich in flavor and covered in a delicious BBQ sauce that is actually sugar-free, but you'd never be able to tell because it just tastes so good! 
The pork and the avocado taste so good together as well and you won't be able to get enough of this dish!
Even people who aren't on a keto diet will love this recipe, so you can easily make it for the whole family! 
Tuna salad is one of the most popular types of salads, but when you add avocado, it just gets taken to the next level!
When you add in extra veggies on top of this, it becomes even tastier and even more nutritious. 
This is the perfect recipe to make when you want something quick and easy that is also 100% keto-friendly! You can enjoy it for lunch or dinner, either way, it will taste just as good!
If you have never had the pleasure of trying stuffed avocados before, then you are in for a real treat with this recipe!
You will be stuffing the avocados with eggs, bacon, AND cheese and the results are absolutely delicious! 
This is another recipe that is 100% keto but feels like it definitely shouldn't be! It's also really easy to make as well. If you have never tried stuffed avocado before, this is definitely a sign that you need to! 
This might sound like a weird combination at first glance, but once you actually try it you will be blown away by how tasty it is!
The soup is incredibly creamy, the bacon is full of flavor, and the avocado really brings the whole dish together. 
This is the perfect dish to make on a cold afternoon or evening and you just want something tasty and comforting! 
We couldn't make an avocado recipe list without adding in some avocado toast! You might think that it's impossible for this recipe to be keto-friendly, but you will be happy to know that it definitely is! 
Instead of regular bread, you'll be using a waffle that is made out of cheese… so what's not to love?! You can enjoy this dish for breakfast, lunch, or even just as a tasty snack.
This dish tastes so amazing that you will hardly be able to believe that it is 100% keto-friendly! 
If you liked the idea of avocado fries but you want something a little extra, try these bacon-wrapped avocado fries instead!
They taste just as good as the classic avocado fries, but the inclusion of bacon just makes them even better! 
Just like the avocado fries by themselves, this recipe is just as easy to make with a couple of extra steps!
They make the perfect side dish for your main course, but they are also great if you're just in the mood for a snack. 
Here's another stuffed avocado recipe that you will absolutely love. The chicken and bacon are incredibly juicy and full of flavor and they pair together with the creamy avocado perfectly. 
This dish is quite a lot like a classic chicken salad, but it's much lighter and has way fewer calories.
You will love these stuffed avocados with chicken bacon salad so much, and even people who aren't on a keto diet will enjoy them, so you can make them for the whole family! 
Bruschetta is delicious, but the original version isn't really keto-friendly. But this recipe takes away all the stress because it won't affect your diet at all!
It tastes just as good as the original recipe, but without the guilt of the extra calories.
Sure, it is a bit different from the bruschetta we all know and love, but it is a fantastic and tasty alternative when you can't have the real thing! 
Lime dressing can be used in so many different recipes, and if you don't have a recipe for it handy, you do now! This avocado lime dressing is zesty and full of delicious flavor.
It pairs best with chicken or fish, but it's so incredibly versatile that you will be able to pair it with pretty much anything you want! 
This is a great recipe to have stored away for a rainy day, and because it is 100% keto-friendly, you don't have to worry about breaking your diet. 
There are so many unique stuffed avocado recipes out there, and we just had to mention this one!
This stuffed avocado recipe takes all the classic flavors and ingredients of a BLT and puts them into an avocado bowl! 
The bacon, tomatoes, and avocado pair so incredibly well together and you will find this recipe incredibly moreish, so don't be surprised if you end up going back for seconds!
Like the other stuffed avocado recipes on this list, it's super easy to make and you can enjoy it at any time of the day! 
Most burgers are definitely not keto-friendly, but this one is!
You will be swapping out classic burger buns for this one and instead, you will be using two halves of an avocado to bring it to life. 
These burgers look super unique and they taste absolutely amazing. You can even switch the ingredients up a bit and try experimenting with different flavors if you want to! 
You either love or you hate egg salad, but even if you aren't the biggest fan of it, you might just change your mind after you have tried this recipe! 
The avocado gives the whole salad a creamier taste and texture and pairs incredibly well with the eggs.
The addition of red pepper also adds a bit of color and crunch to the whole salad and gives it some extra depth. 
Conclusion
You will find your keto diet more fulfilling and exciting once you try these delicious keto-friendly avocado recipes for yourself. As you can see, there are so many things you can make with avocados, and these recipes are some of the very best. 
Try some of these recipes today and see which one is your favorite!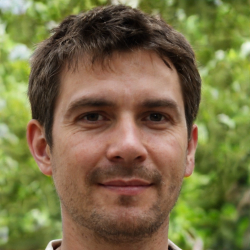 Latest posts by Justin Roberts
(see all)