Brownies should be fun to make and really easy so you can involve the family. There are many keto-friendly recipes to try too, some of which use specialist ingredients while others can be made with what you have in the kitchen.
To make the most of the recipes, find the best quality ingredients and the keto-friendly ones that you know and trust. That could be a sweetener, a binding agent, or simply a brand of chocolate that you really like.
In this guide, we will detail the 15 of the best keto brownies recipes to try today.
Keto Brownies
Fifteen To Twenty-Minute Keto Brownies
Fudgy Paleo And Keto Brownies
Low-Carb Keto Brownies
Ultimate Keto Brownies
Two-Ingredient Keto Brownies
Easy Keto Brownies
Low-Carb, Gluten Free, And Sugar Free Brownies
Vegan Keto Brownies
Quick Keto Brownies
Best Fudgy Brownies
Yummy Low Carb Brownies
Easy Almond Flour Brownies
One-Minute Keto Brownies
Amazing Keto Brownies
Keto brownies can be so easy and if you are on a keto diet, the ingredients should be familiar, plus you only need one bowl too to make the batter in this recipe.
Combine the almond flour, Dutch cocoa powder, regular cocoa powder, salt, and baking powder. Add the melted coconut oil, water, eggs, granulated erythritol, and vanilla extract.
Pour the batter into a prepared baking tin and bake for around 20 minutes though they will firm up in the refrigerator.
If you are struggling to provide a dessert then whip up these brownies in just 15 to 20 minutes.
Make the effort to find some keto chocolate chips and allulose though almond flour, butter, cocoa powder, and baking powder should be in the kitchen already.
Melt the butter with the chocolate and beat the eggs in a separate bowl, then add the butter and chocolate mixture.
Gradually add the dry ingredients to form the batter and then add the rest of the chocolate chips before baking and then leave to cool.
There is only a single net gram of carbohydrates in this Paleo and Keto Brownie recipe.
Make sure that the butter is unsalted and grass-fed (though you can use coconut oil) and xylitol allulose is an important ingredient.
Melt cocoa powder, salt, xylitol allulose, and butter in a heatproof bowl over a water bath.
Allow the mixture to cool and then gradually add the eggs with the almond flour then bake until the center is just about set.
With the addition of erythritol sweetener, this is another low-carb and delicious brownie recipe.
Heat the dark chocolate and butter in a bowl in the microwave and combine the erythritol sweetener, almond flour, baking powder, and dark cocoa powder in another bowl.
Beat the eggs in a large mixing bowl and then add vanilla extract then the chocolate and butter mixture.
The brownie mixture should be thick so pour it into a baking pan and make sure you do not over bake them.
You only need a single bowl to create a batch of Ultimate Keto Brownies. They come with one special ingredient; grassfed gelatin which makes them even more fudgy.
Whisk together eggs, melted butter, sweetener, and vanilla extract until combined. Add almond flour, gelatin, cocoa powder, baking powder, and salt then add water until the mixture is thick yet pourable and bake until the edges are set.
That's right, you only need four egg whites brought to room temperature and a couple of cups of sugar-free milk chocolate chips to create these brownies.
Melt most of the chocolate chips and then whisk in the egg whites for a smooth batter. Add the remaining chocolate chips and then bake until done.
These Keto Brownies are so easy to make and decadent. You will need regular keto ingredients like almond butter, erythritol, and almond flour but also instant coffee powder, eggs, and cocoa powder.
Make sure that the dark chocolate has at least 80% cocoa solids for that rich taste.
Almond flour is a key ingredient in this recipe and each one contains only three net carbohydrates.
Try to find no sugar added chocolate chips, confectioner's erythritol, blanched almond flour, and unflavored protein powder. You will also need four eggs so add them one at a time.
There are a couple of specialist ingredients that you will require for this recipe including ground flaxseeds, smooth peanut butter, and apple cider vinegar.
Pick your granulated sugar replacement wisely, find a non-dairy milk, raw cacao powder, and a specific flour such as coconut, peanut, and almond flour. It may sound like a strange combination yet these brownies are incredibly chocolaty.
If you like nuts, throw in some chopped walnuts for a batch of these Quick Keto Brownies. Add around 50g of walnut pieces to combine with melted butter, granulated sweetener, and a couple of eggs.
The cocoa powder should be unsweetened, and then all you need is baking powder, almond flour, and vanilla extract. Simply stir the ingredients until completely combined and then bake until soft and gooey.
You can have a pan full of the Best Fudgy Brownies ready in just half an hour and they're keto-friendly.
Ensure you add espresso powder for that moreishness though the bulk of the recipe comes from almond flour, dark chocolate, butter, and sweetener.
As a typical baking recipe, you will need vanilla extract, baking powder, and, of course, cocoa powder.
Combine the dry ingredients, beat the eggs and combine them with melted chocolate and butter then incorporate it all together for the batter to bake for between 18 and 20 minutes.
The only tangible difference with this recipe is a simple one, half a cup of boiling water. That helps to blend the coconut oil with the baking soda and cocoa powder before adding the sweetener and eggs.
Fold in almond flour, salt, and vanilla extract and you should have a thick batter to bake for between 30 and 40 minutes at a lower temperature.
There's likely some almond flour, eggs, butter, vanilla extract, baking powder, cocoa powder, and low-carb sweetener in your kitchen.
Simply combine them all together (wet ingredients into dry ones) and maybe add some sugar-free chocolate chips or walnut pieces.
Pour the batter into a prepared baking dish and bake until the center is moist. Allow the pan to cool for around ten minutes before slicing them up into pieces.
If you cannot wait around 20 minutes for brownies to bake then use a microwave and have them ready in just a minute.
Add butter and some keto chocolate chips to a bowl and melt them together for a chocolate sauce.
Throw in the remaining chocolate chips then add almond flour, unsweetened cocoa powder, and confectioner's Swerve.
You should get a thick dough which you can split into two pieces and use your hands to create two brownies.
There are some specifications for this Amazing Keto Brownies recipe. Namely cubed unsalted butter, 70% cocoa dark chocolate, stevia glycerite, almond flour, and Kosher salt.
Melt the butter and chocolate in the microwave, add the cocoa powder and almond flour then slowly whisk in the stevia and eggs.
Add the salt and baking powder for a smooth batter that you can bake for between 15 and 20 minutes.
Final Thoughts
Being on a keto diet could be a simple lifestyle choice as it means you can enjoy plenty of meat and vegetables, as well as desserts.
You will need a few specialist ingredients to create some of these recipes yet they will reduce your calorie intake anyway.
That means almond flour, sweeteners, and high-cocoa chocolate which can create an incredibly indulgent batch of brownies.
The methods used should be familiar too; simply create a batter, pour it into a prepared tin, and then bake until gooey.
Frequently Asked Questions
What Are The Benefits Of Keto-Friendly Brownies?
Going for a keto-friendly diet can bring its own health benefits as you tend to reduce your calorie intake. That does not necessarily mean missing out on some treats, which includes brownies.
Almond flour is a typical ingredient and that comes with several nutritional benefits, including dietary fiber, fat, protein, and phosphorus.
These elements can reduce your insulin resistance while vitamin E will lower your risk of Alzheimer's and heart disease.
Which Foods Can You Regularly Eat When On A Keto Diet?
While brownies should be a treat, there are plenty of other foods that you can pretty much eat in unlimited amounts. That includes seafood and fish, meat, and plenty of vegetables.
Take your pick from several non-starchy ones like zucchini, broccoli, and bell peppers. High-cocoa chocolate is also likely to be a feature of a keto diet so stock up on the good stuff.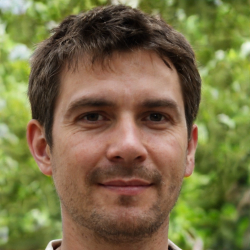 Latest posts by Justin Roberts
(see all)