A lot of people assume that those on a keto diet fill their meals with a ton of meat – but that's not true at all.
Some of the most popular ingredients in the keto diet are plant-based like coconuts, avocados, and almonds. You can also eat a ton of fruit and vegetables on a keto diet and one of them is carrots.
Carrots are a food to be cautious about when following the keto diet because they do contain a fair amount of carbs – but not enough that you should avoid them completely. You can still add carrots to your meals but in moderation.
If you love carrots, then you don't have to give them up for the keto diet. Here are 15 keto recipes that use carrots so you can sneak some carrots into your diet without breaking the rules.
Check them out below and pick out some of your favorites. There are lots to choose from!
This recipe is one of the ultimate keto recipes out there. Because potatoes are often avoided due to how much carbs they contain, a lot of people want to replace them with substitutes so they can enjoy their classic favorite dishes – like mashed potatoes!
Instead of mashed potatoes, people on the keto diet make carrot and swede mash as a low-carb alternative that tastes just as great and is very similar in texture!
Roasted carrots are a go-to side dish for a ton of healthy meals and are a great substitute for roasted potatoes! They're crunchy, delicious, and super easy to make yourself if you follow the above recipe.
This recipe also includes a delicious glaze that doesn't pile on the carbs – so you can enjoy this classic side dish no matter your diet!
What's better than a classic batch of glazed, roasted carrots? A batch of cheesy roasted carrots of course!
Cheesy side dishes are super yummy due to the ton of flavor they bring to a meal.
As a result, cheesy carrots are a favorite among people on the keto diet because they taste amazing and are a great alternative to cheesy potato side dishes.
Soup is an amazing starter and also can be a cozy, comforting lunch or dinner meal – and there are tons of different flavors to choose from.
This recipe will show you how to make a delicious keto carrot soup that is smooth, rich, and yummy.
Serve alongside some keto bread and you will have a delicious meal that is just as healthy!
Fries are one of the most popular side dishes in the world and it's one of the first sides to go when you start your keto diet.
If you are craving fries then a good alternative is carrot fries. These still fall in line with the keto diet requirements and also offer a very similar crispy texture.
While they may not taste exactly the same, carrot fries are a good alternative to potato fries.
Are you looking for a good keto-friendly recipe to serve up your carrots as a side? Then try out this recipe for sauteed carrots.
It's very simplistic and doesn't throw in a ton of other vegetables – just some herbs and garlic for flavor. This makes it a very versatile recipe that goes with a range of main dishes. So, it's a good basic keto carrot recipe to keep in mind!
This side dish recipe is low in carbs, making it perfect for a keto diet.
It takes your usual carrots and mashes them up with a bunch of other ingredients like ginger, cinnamon, vanilla, butter, and more.
This creates a creamy carrot casserole that can be served as a mashed potato substitute that doesn't pile on more carbs with other root vegetables like parsnips or swede.
It's sweet and almost tastes like a dessert, making it a great choice if you have a sweet tooth.
Like spicy food? Then try out this recipe for some spicy roasted carrots!
It's the perfect recipe to try if you want a spicy side dish to serve up during meals. It uses a ton of spices like chili, paprika, and cumin to help enhance the sweetness of the carrots and bring a kick to the dish.
This makes it a great alternative type of carrot side dish to try out, especially if you have grown bored of the regular cheesy or sauteed carrot side dishes.
So, if you love spicy food, this recipe is definitely one you should try out!
We've covered plenty of savory carrot recipes you can serve up for your main meals – but what about desserts?
Carrot cake is probably one of the most popular types of cake out there and this recipe uses carrots along with a ton of other ingredients to make a moist, delicious cake!
It's a great type of cake to enjoy as a sweet treat without being overly sweet like traditional cake can be.
The addition of pecans also gives this version of keto carrot cake a nice crunchy texture to complement its moisture.
If you don't want to make one single, huge cake, then try out this recipe for keto carrot cake muffins instead.
These sweet treats are much smaller and easier to divide up and eat in moderation.
They're just as delicious with a combination of sweet and savory ingredients, plus the crunchy texture is still present thanks to the addition of chopped pecans or walnuts (whichever you prefer!).
You can even make these muffins in advance and eat them as a quick, light breakfast snack when you are on the go!
One of the downsides to the keto diet is that you have to give up classic potato chips because they contain so many carbs!
A great alternative for this famous snack is carrot chips, and you can make your own following this easy recipe.
If you have an air fryer then it's even easier to make carrot chips – or you can just roast them in your oven. This way, you don't have to miss out on chips while sticking to your keto diet! It's a win-win!
This recipe for roasted carrots and broccoli (another very popular vegetable enjoyed by those on the keto diet due to their low carb count) puts its own spin by adding garlic and lemon flavors.
These flavors help elevate the dish and give it its own unique flavor that helps it pair well with fish and chicken dishes.
It's sharp, zesty, and super tasty – the perfect way to enjoy your veggies during the hot sweltering summer!
This recipe for a tasty carrot-based dip keeps the carbs to a low, making it suitable for those on a keto diet.
A lot of dips and hummus relies on ingredients like chickpeas to help give the dip texture but these also crank up the carb count and make them unsuitable for those on a keto diet.
Luckily, this recipe avoids those kinds of ingredients so the carb count is kept super low, making it a suitable and tasty dip for your veggies and carrot chips (see above for that recipe).
This is a great low-carb side that you can enjoy as an alternative to pasta like spaghetti.
Although you need to be careful about eating large amounts of carrots (because they are one of the vegetables with the highest carb count, although they are still good to eat in moderation), this side works great alongside a larger salad.
The recipe itself is super easy to follow, with additional flavors of garlic and parmesan to help make this dish even tastier.
However, you will need a spiralizer to get the carrots into the right shape – but the end results are totally worth it!
Carrots can also be used as a key ingredient in making a delicious carrot salad side dish. This can then be served with your main meals as your low-carb alternative to potato salad, so you still get a filling meal without all the carbs.
The recipe is super easy to make and the dressings give the salad a tangy sweetness that is perfect for Asian dishes. So, give it a try and serve it up as a side to try it out!
Final Thoughts
Carrots are considered to be a low-carb version of potatoes in a keto diet, but you should still only eat them in moderation.
If you want to treat yourself to some carrots as a filling potato alternative, then check out the range of recipes above.
From potato chips to pasta alternatives, carrots are a great way to enjoy your favorite foods without ruining your keto diet. So, pick out your favorite recipes from the list above and give them a try!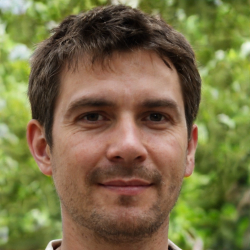 Latest posts by Justin Roberts
(see all)