Everybody loves a great casserole, filled with layers of delicious ingredients and made with your favorite meats.
However, if you're following the keto diet, which focuses on low carb intake but lots of fats, then you might be wondering if there are any casseroles that can fit into your diet plan.
Thankfully, there are!
In our tasty guide below, we've got the 15 best keto casserole recipes for you to try today. No matter what you like in your casserole, especially what type of meat, our list will have your tastes covered. Read on!
15 Best Keto Casserole Recipes To Try Today
We're starting our list with this delicious and cheesy ground beef casserole, which is low in carbs and keto-friendly.
Better still, it's a quick and easy dish to make, taking just 10 minutes to prepare and 20 minutes to cook!
Besides the beef, cheese is another big part of this casserole. It comes from two sources, with shredded cheddar and a reduced-fat cream cheese being used, and these make the dish extra gooey and cheesy!
In addition to those ingredients, onion powder and garlic powder help bring out extra flavor in the casserole, and a cayenne pepper helps to bring a moderate level of spiciness to the dish.
This next recipe will give you a perfectly creamy, keto-friendly casserole, packed with tender chicken, healthy broccoli, and plenty of flavor.
Creaminess is the name of the game here, and the casserole gets its creaminess from plenty of course.
For one, the ingredients include heavy cream and cream cheese, but then there's also some Dijon mustard included to give the creaminess a slightly sharp kick. 
Cream cheese isn't the only cheese used here, either, because you also use a cup of shredded cheddar cheese.
It all results in a final product that balances cheesy goodness with tender chicken and crunchy broccoli florets.
Cheeseburgers and casseroles may not seem like something that can be combined, but this recipe proves that the two delicious dishes can be paired to perfection!
It's a keto-friendly meal that's full of flavor, and it's very quick to make too, taking a total of just 25 minutes.
Put simply, this casserole is like a deconstructed cheeseburger, featuring all the elements of that delicious dish but in a casserole form.
As a result, you'll use ground beef and cheddar cheese as the primary ingredients, as well as some low sugar ketchup, avocado mayonnaise, chopped onion, and garlic.
Like the cheeseburger casserole, this next recipe takes a familiar classic dish – the taco – and deconstructs it into the form of a mouth watering casserole.
It's a perfect family meal, and it's keto-friendly on top of that.
The taco casserole is packed with flavor, thanks to its main ingredients and then the homemade taco seasoning that it's covered in.
As for the casserole, it uses ground beef and cheddar cheese to create a brilliantly cheesy mix. In addition to those, avocado adds a slightly creamy nuttiness to it, while a jalapeno gives the meal a bit of kick.
A casserole can never have too much meat, as long as the carbs are being kept low for the keto diet!
Thankfully, this delicious chicken and bacon casserole brings you two of the tastiest meats without breaking keto, and they're alongside a wide variety of other mouth watering flavors.
Tender chicken breasts and rich bacon slices provide the meat of the casserole, while a combination of cheddar cheese and mozzarella cheese makes the casserole extra creamy and cheesy.
Meanwhile, ranch dressing adds some extra kick, and you also have the choice to add broccoli or spinach to make it a healthy dish. 
Speaking of spinach, this next recipe gives you a keto-friendly casserole that's packed with tasty chicken and healthy, lush spinach.
Better still, it takes only 5 minutes to prepare, and then 45 minutes to cook.
Besides the chicken breasts and fresh spinach that you need for the casserole, other ingredients include mozzarella cheese to give it a cheesy edge, salt and pepper, garlic powder, and onion powder. So far, so normal.
However, you'll also make a deliciously creamy sauce for the casserole, which uses cheese, sour cream, mayonnaise, and even flakes of red pepper for a spicy kick.
So called because it tastes like a million bucks, this delicious chicken casserole is really creamy and features a topping of tasty pork rinds. In addition to all that, it's keto-friendly and easy to make!
For the chicken flavoring, you use a combination of actual shredded chicken and then chicken bouillon. Meanwhile, the casserole gets plenty of cheesiness from the inclusion of parmesan cheese, cottage cheese, and Monterey Jack cheese.
Some sour cream helps to make the casserole extra creamy, while crushed pork rind crumbs give it a crunchy, rich topping.
We've covered plenty of chicken or beef casseroles, but you can't forget about fish!
This recipe for a delicious tuna casserole, filled with melted cheese and tender cauliflower among other ingredients, is a must-try and a perfect dish for keto followers.
Cauliflower, celery, and zucchini bring healthiness to the dish, while ingredients like Dijon mustard and mayonnaise bring out extra flavors.
Meanwhile, the inclusion of cheese helps to give the whole thing a cheesy edge, and crushed pork rinds once again provide a great topping.
If you don't like tuna, you can easily swap it out for your favorite fish: salmon, crab, and shrimp all work!
This totally creamy casserole combines tender chicken with rich mushroom, all in a sauce that's full of flavor. Better still, it's entirely keto-friendly!
For the chicken flavoring, you'll need chicken tenderloin and some chicken stock. Meanwhile, thinly sliced mushrooms will offer a rich contrast to the taste of the meat.
Additionally, heavy cream and sour cream make the casserole supremely creamy, and parsley and thyme add a hint of herby refreshment.
This is another version of the cheeseburger casserole we looked at earlier, only now it's a lot spicier! This is a keto-friendly casserole dish that's perfect for spice lovers.
For the cheeseburger casserole itself, the spice comes from a garnish of jalapeno slices. However, you'll also be whipping up a seasoning mix to add to the casserole – one filled with spices.
For example, the seasoning mix includes paprika powder, cumin powder, and dried chili flakes, which will all give this particular dish quite a kick. 
Chicken cordon bleu offers the brilliant combination of tender chicken, tasty ham, and delicious cheese, and this recipe puts the classic meal into casserole-form. Better still, it's low in carbs and keto-friendly!
The key ingredients here are shredded cooked chicken, bite-size cuts of ham, and both swiss cheese and cream cheese to make the dish extra gooey and cheesy.
In addition to this, you'll only need some butter, salt, Dijon mustard for an extra kick, and a bit of lemon juice for a tangy edge.
You also have the choice to add some white wine, which goes especially well with the chicken and ham – trust us!
This next keto casserole recipe uses ground beef and cabbage to give you a dish that's both filling and healthy, as well as being packed with flavor thanks to a wide variety of powders being included. 
Cabbage and diced tomatoes provide the bulk of the healthiness with this casserole, with the crunchy goodness of cabbage and the sharp refreshment of tomato. Meanwhile, cheese makes the dish creamy and cheesy.
Onion powder, garlic powder, and dried oregano all bring extra flavor to the mix, while some smoked paprika powder also adds a hint of spiciness.
A keto-friendly casserole that's perfect for Thanksgiving, or using up your Thanksgiving leftovers, this turkey casserole is low in carbs and totally easy to make.
Tender turkey helps to make the casserole extra succulent, while mushrooms add a rich counterpoint to the flavor.
Meanwhile, cauliflower rice brings a vegetable taste that's then matched by the healthy inclusion of green beans and celery. And don't forget the cheese! Grated mozzarella makes the dish gooey and creamy.
For those who like their keto-friendly dishes on the spicier side, this recipe for a low-carb chili casserole is a must-try.
The chili itself includes beef or turkey, along with ground cumin and a prepared salsa. You can also add chipotles in adobo for extra spice!
Our final pick combines the deliciousness of a pizza with the creamy fillingness of a casserole!
This keto-friendly dish uses all kinds of meat (beef, bacon, pepperoni), along with mozzarella cheese and eggs. 
Final Thoughts
Casseroles are super filling and come in all varieties – find the best keto-friendly casseroles with our guide!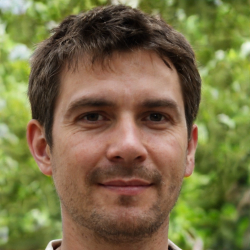 Latest posts by Justin Roberts
(see all)