Are you looking for some keto-friendly chicken tenderloin recipes?
You don't need to look much further, as we have the best chicken tenderloin recipes perfect for your diet.
These recipes are easy to make, and you shouldn't need any special ingredients to make them, either.
To help you find delicious recipes you can make on your keto diet, we've compiled a selection of 15 of our favorite recipes for a keto diet.
If you want to try something new, then feel free to check out our recipes for inspiration. 
Depending on your tastes, these keto-fried chicken tenders are soft enough for tenders or chicken nuggets.
Just because you're on a keto diet doesn't mean you have to miss fried food. You can fry, bake, or cook these in an air fryer.
All you need to make the fried coating is parmesan cheese, almond flour, coconut flour, and a selection of spices of your choice.
You could also make a chicken marinade to go with your breading. 
If you're looking for a Friday night finger food, then you should try these baked chicken tenders. Instead of being tempted by fast food, you can instead make these.
You can save your budget by making your own oven-baked tenders.
Using a seasoning of salt and pepper with your almond flour crust, you can coat it and put them in the oven for a total of twenty minutes. 
While you may not think blackened chicken tenders sound delicious, you'll quickly be proven wrong. You only need to use three ingredients to make this healthy recipe.
Along with your chicken tenders, you'll need avocado oil to fry it and butter for a blackened appearance.
You may need extra ingredients for your seasonings, but you can play with the flavors depending on your choice. 
These keto chicken fingers are a crunchy treat that only takes half an hour to make. You can experiment with the seasonings and use pork rinds to make the breading.
Fry them in coconut oil, then dip them in your delicious Bang Bang sauce. You need some apple cider vinegar and erythritol to make your Bang Bang sauce.
Of course, you can also swap the sauce for another if you prefer.
Do you want to make chicken tenders that you and your kids can enjoy? These chicken tenders are perfect for a keto diet and are popular with children.
Bread your chicken with almond flour, and fry it in peanut oil. If you don't have peanut oil, try other oils instead.
All you need to do is fry them on each side until golden brown and dip them in a sauce of your choice. 
It can be difficult to make something quick and healthy, especially when feeding more than one person.
We recommend trying these garlic parmesan chicken tenders, it only takes five minutes to prepare.
You just need to coat your chicken with mayonnaise, cheese, garlic, and salt, put some more cheese on top, and put it in your oven.
If you don't enjoy mayonnaise, you can substitute it for sour cream or yogurt. If you want something with more flavor, then feel free to try this recipe. 
Chick-Fil-A may not be the ideal choice when you're on a keto diet or a budget. However, you can always make this copycat recipe that will fit your diet.
If you're the only one on a diet, it can be easy to feel left out, so with this meal; you can join in. You can adjust the chicken breast, use tenderloin instead, and then bread it with pork rinds.
Then, when you have your chicken, consider making the copycat sauce with a combination of mayonnaise, mustard, sugar-free honey and BBQ sauce, and lemon juice. 
Life can feel so much easier when you have an air fryer in your kitchen, saving you from coating your food with oil.
You can cook these within half an hour using real parmesan cheese and almond flour to coat your tenders.
You can then season them with garlic salt, pepper, and paprika to ensure you can enjoy some chicken tenders without the grease.
These chicken tenders are perfect for lunch or dinner, so feel free to try them for your next meal. Kids enjoy them, so feel free to make some for them too. 
You don't have to feel discouraged if you don't want to use breading. Instead, you can enjoy these healthy chicken tenders.
All you need is three ingredients and twenty minutes of your time. Get yourself some chicken tenders, butter, chicken rub, and a sauce of your choice.
If you don't want to use a chicken rub, consider any seasoning you choose. Likewise, you can always use oil instead of butter if you can't have dairy.
These tenders are perfect for lunch or dinner and are an excellent accompaniment to salads or wraps. 
These coconut chicken tenders only require six ingredients to make them. You just need thirty minutes of your time to make them.
Just season your chicken with salt and pepper, and coat them with coconut flour, egg, and coconut flakes.
Remember to add only a few little flakes at a time, or they'll all stick together before getting to the rest of your chicken.
Don't forget to season them a little afterward, too, with garlic powder and smoked paprika for added flavor.
We recommend using unsweetened coconut flakes, so you aren't overwhelmed by the flavor. 
You may think that you can only make tenders with tenderloin, but you would be wrong.
One popular dish that you can make with chicken tenderloin, breasts, veal, or pork. You can pan-sear your chicken in a tangy sauce.
You can use olive oil, butter, onion, minced garlic, wine, butter, lemon juice, and capers to make your piccata sauce.
The sauce is the best part of this dish and a popular meal that takes less time than you would think. Feel free to serve it with some zucchini noodles to experience the best flavors. 
The best part of this recipe is the buffalo sauce. Instead of breading your chicken tenders, you only need your delicious sauce.
It takes half an hour to make your chicken, and you can add more flavor with the help of your seasonings.
Once you've put seasoning on your chicken, you just need to coat them in buffalo sauce, and they'll be ready to serve.
If you want any recommendations for a side, we recommend green beans with bacon or mashed cauliflower. 
Low-carb recipes are perfect for keto diets and ideal for anyone who wants to eat delicious food without as much effort.
Instead of breading it with almond flour, consider using an almond meal with a thicker consistency.
Combine the almond meal with parmesan cheese, and you will have a delicious meal that you'll love. Best of all, it only takes around 15 minutes to cook.
You can also adjust this dish to your liking, so feel free to experiment with this recipe until you find one that works for you.
While we have given you naked chicken tenders, you can cook them in the air fryer too.
These chicken tenders are perfect for when you want to make a salad or even a wrap. You don't need breading, flour, or eggs.
All you need is chicken rub and olive or avocado oil for your chicken tenders. A dry rub recipe is included, perfect for anyone who wants to make their own at home.
If you're cooking for any dairy-free or gluten-free guests, you can offer them this flavorful dish.
Sometimes, making grilled tenders is the easiest method to cook chicken tenders. These are some of the easiest tenders to make.
All you need is some white vinegar, mustard, garlic, monk fruit, salt, pepper, and a little bit of pesto. Once you use your seasoning, marinate them on the grill with some hot tabasco sauce to taste.
It should take only a few minutes to make, making it a perfect barbecue treat while on your diet. These only take 15 minutes to make, so you don't have to wait long to dig in. 
Final Thoughts
We hope you enjoy our selection of keto recipes using chicken tenderloin. These chicken recipes are perfectly healthy and perfect for anyone on a keto or low-carb diet.
If you're considering eating healthier, consider trying these recipes.
If you want more keto recipes, consider checking out our other posts. We have plenty of recipes available for you to try today.
We hope that these recipes give you a flash of inspiration to feed you and your family.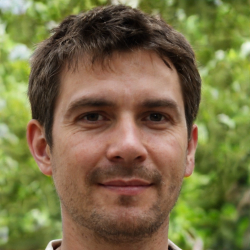 Latest posts by Justin Roberts
(see all)