When the festive period comes along, it's time to indulge in your favorite treats and cookies.
When it comes to creating keto friendly cookies, then you will have to make a couple of substitutions when it comes to the ingredients.
This is to ensure they are suitable for a keto diet. However, this shouldn't affect the flavor or texture of the cookies. 
We collected together 15 mouth watering Christmas cookies that are perfect for a keto diet that you need to try. Each of these recipes is really easy to complete and truly delicious. 
Gingerbread cookies are a traditional Christmas favorite that are ideal for the baking season. They are crafted from low-carb ingredients and expertly spiced with molasses, cinnamon, and ginger. 
Even if you're not a lover of gingerbread cookies, you have to appreciate how entertaining and cute they are.
Also, gingerbread cookies may be cut into almost any shape and decorated as you choose, making them incredibly adaptable.
The familiar flavors that make soft, chewy gingerbread cookies so beloved are all present in these keto gingerbread cookies.
A traditional holiday favorite made healthy with low-carb, gluten-free ingredients are keto chocolate crinkle cookies.
These cookies will have a soft center that should be dusted with powdered sugar, making them a holiday traditional favorite. Thus, they are the  ideal cookie for any platter at Christmas.
Due to being incredibly rich, and decadent, don't be surprised if there aren't many leftovers. 
You can be sure that these keto snowball cookies will brighten up your holiday season.
They are the ideal sugar-free Christmas cookies for yourself along with your loved ones, since they contain chopped walnuts and a dash of cardamom or cinnamon.
To create a more cohesive dough, use good quality fine almond flour and walnuts that have been coarsely chopped.
Don't forget the coconut flour, as it gives the snowballs an excellent consistency and keeps them from falling apart when baking.
Without any added sugar, these keto pecan pie cookies will still have the flavor of this iconic fall and winter treat.
On top of a light and delectable cookie base, you'll get the cozy earthy flavor of candied nuts.
A sugar-free pecan pie filling created with sugar-free brown sugar, decadent caramel syrup and chopped pecans enhances the flavor of the low-carb shortbread cookie.
Add a sprinkle of sugar-free chocolate chips and a scattering of chopped pecans to finish. 
These are certain to be a popular quick dessert for Christmas that doesn't contain any added sugar.
Keto sugar cookies taste exactly like conventional sugar cookies, only they don't have as many carbs. They are buttery and utterly delicious.
This simple sugar-free cookie recipe only calls for six ingredients, is grain-free, gluten-free, and diabetic-friendly. In fact, there is only 1g of net carbohydrates per cookie!
These sugar-free cookies make the ideal companions for an afternoon cup of coffee and your favorite Christmas movie.
You may eat them simply, add sugar-free frosting to them, or even dip them in sugar-free chocolate.
These buttery Danish cookies are simple, fluffy, and delicious. Using only 6 ingredients and 15 minutes of preparation, you can make the ideal low-carb cookies in no time.
Each of these keto Danish cookies contain 5 grams of carbohydrates.
Danish butter biscuits are known for their crisp texture and buttery flavor. Place the cookies in the freezer about 10 minutes before baking. This will provide a nice crispy finish for the cookies.
Then the cookies can be dipped, or at least partially submerged, in melted keto-friendly chocolate as a finishing touch.
Very cinnamon-y, fluffy, and gently tangy, with less than 1g of net carbs are in these keto snickerdoodles, which are a great festive cookie to try.
One of the simplest cookies you could make happens to be these keto snickerdoodles. No extra techniques or chilling periods are required. In just 30 minutes, these cookies are ready for you to enjoy.  
To achieve that incredible soft and crumbly texture, it's crucial to thoroughly cream your butter.
In reality, peppermint bark cookies are chocolate thumbprint cookies with a white chocolate center that has a peppermint flavoring.
These are simple to create and taste precisely like your favorite Christmas treat. 
If you're allergic to nuts, you could try substituting  pumpkin seed or sunflower seed flour for the almond flour in this cookie.
We always advise re-forming the middle wells when the cookies are taken out of the oven because the indents in thumbprint cookies have a tendency to puff up during baking.
To retain all of that delectable white chocolate, you need a nice indentation.
These low-carb walnut cookies are a far healthier version of the traditional Dolci di Noci from Italy. These just require 4 ingredients and take 15 minutes to prepare.
They can be made quickly and easily. Also, they offer a useful built-in portion control.
Each cookie will have a crispy texture, a delectable nutty flavor, and a mild cinnamon spice. Per cookie, there are only 0.8 grams of net carbohydrates as well. 
Low-carb, grain-free, and sugar-free keto chocolate peanut butter cookies contain only four ingredients and are incredibly simple to create. They are easy to make and perfect for satisfying your sweet tooth.
This recipe is really simple to make because all the ingredients are just added to a bowl and mixed together. After scooping out your pieces, you only need to bake them.
This recipe for chocolate and peanut cookies couldn't be simpler. These little snacks will be a hit with even your kids.
These white chocolate and raspberry-topped keto cream cheese cookies are soft and sweet. These cookies stay together incredibly well despite having a lovely soft-baked texture.
As opposed to many cream cheese cookies, they are not too delicate.
The raspberry flavor is enhanced by using freeze-dried berries, which also boosts the flavor of the white chocolate chips.
With only 2.9g net carbohydrates per serving, you can savor these keto cookies in less than 30 minutes.
A sweet Italian-style dessert, keto ricotta cookies are fluffy and pillow-like. These traditional cookies are completely sugar-free and just as delicate and delectable as the original.
You should already have the ingredients for the recipe on hand. You might only need to stop by the store in order to obtain a tub of ricotta. Ricotta contributes to the mouthwatering soft texture.
Also, you can easily decorate these cookies with red and green sprinkles to signify that they are a holiday treat.
These keto magic cookies have the ideal amount of crunch as well as being chewy, nutty, and chocolaty. What is  even better is that each of these cookies only contain 1.5g of net carbohydrates.
These cookies consist of a variety of delectable ingredients piled together and baked until golden brown.
A sweet and intensely delicious cookie is the end result, which contains a range of buttery, sweet and salty components. 
When the cookies first come out of the oven, they are softer than regular Thin Mints, yet they do firm up as they cool and taste fantastic.
Since the cookies will become crispier when chilled, we advise keeping them in the freezer. 
This is a quick recipe that just needs a few minutes to create and bake. The reason for the soft and crumbly texture of these biscuits is the fact that no flour is used in this recipe at all.
The texture of these cookies is light and fluffy. Pumpkin cookies taste amazing and have the right combination of crispy edges, fluffy middle, and warm, savory pumpkin flavor.
These cookies are made more moist by the pumpkin purée. While, the dough needs to be chilled because melted butter will be used.
These delicious biscuits have crispy edges thanks to this melted butter. Pumpkin spice is an additional component that is necessary to add a comforting flavor to the cookie. 
Final Thoughts
Christmas is the perfect time to spend more time inside baking things such as cookies. There are various different cookies that people will associate with Christmas, and they all taste incredible.
Even when you are following a keto diet, you can enjoy the flavors that are associated with Christmas and this festive time of year.
We hope you have found this article insightful. Now you have 15 mouth watering keto Christmas recipes that you need to try this year!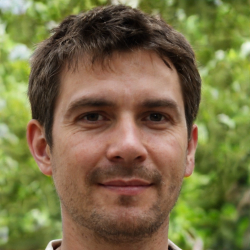 Latest posts by Justin Roberts
(see all)