Christmas is a great time for treating yourself, with all kinds of delicious snacks and tasty desserts to be made, as well as fantastic savory meals.
However, people on the low-carb keto diet might be wondering just how much they can go all out Christmas…are there many Christmas treats that fit into their diet?
Thankfully, there are!
In our festive guide below, we've got the 15 best keto Christmas recipes for you to try today (see also "Paleo Bagels Recipes").
Whether you're into mouth watering desserts or fantastic Christmas meals, keto followers will find plenty they love in our list. Read on!
15 Best Keto Christmas Recipes To Try Today
We're starting our list with this recipe for delicious keto-friendly Christmas cookies.
These tasty snacks are perfect for whipping up during the holiday period, with crisp outsides and gorgeously chewy insides.
They're the definition of melt in your mouth! Even better, they're low in carbs, and they're perfectly quick and easy to make.
There's plenty of holiday flavor in these cookies, which makes them really special. For example, they've got sickly sweet white chocolate, fruity and sharp cranberries, and nutty almonds.
The chocolate and the cranberries go especially well together, while the almonds help give the cookies an extra crunchiness.
There are few festive desserts better than a big fruity trifle, and this is a perfect recipe for the whole family to share in.
This low-carb dessert is keto-friendly, with soft sponge, and a perfect trifle filling full of fruit and cream.
Though it takes just 20 minutes to prepare, you'll need to leave plenty of time baking and then leaving the result to refrigerate overnight!
The sponge for this festive trifle uses plenty of baking staples to make, including some ricotta to give it a slightly cheesy edge.
Meanwhile, the trifle part itself is extra fruity, using both fresh raspberries and fresh strawberries to make it burst with sharp, sweet flavor.
Another Christmas classic, no Christmas lunch is complete without a Christmas pudding for dessert.
Hot, rich, and moist, the Christmas pudding in this recipe is packed with flavor, and it's keto-friendly thanks to its low carb content.
On top of that, it's incredibly easy to make, just taking a total of 11 minutes!
You'll find all kinds of delicious flavors hidden in this low-carb Christmas pudding.
For example, it's incredibly fruity, with blueberries, cherries, and even a hint of orange zest grated in there. Interestingly, it even has some shredded carrots, adding a further hint of healthiness!
Add to that mixed spice, cinnamon, and cacao powder for a touch of chocolate, and this is one flavorful keto dessert.
Of course, keto Christmas meals don't have to just be dessert treats, because you can have plenty of keto-friendly meals too!
This tender and butter roast chicken is low in carbs and perfectly keto, not to mention incredibly easy to prepare. 
Besides your chicken, you'll need all kinds of seasonings to bring out its best flavor.
For example, sage, thyme, rosemary, and garlic powder are all used, as well as various forms of orange to give it a sharp citrus edge.
Of course, turkey is also a massively popular choice at Christmas, and this keto-friendly turkey dinner will bring festive cheer to your whole family.
It's low carbs, full of flavor, and fantastically easy to throw together.
On the one hand, you've got the turkey itself, which is seasoned with things like thyme and rosemary, as well as being accompanied by some tender ham to make it extra meaty.
However, the recipe also tells you how to make a delicious keto gravy to go with it!
With ingredients like garlic, carrot, celery, turkey giblets, and more, this is one tasty gravy that you'll keep coming back to to use in other meals!
Shooters are small, sweet desserts that you can enjoy from a glass. They're a perfect bite-sized treat to enjoy all year around, but they're an especially good idea at Christmas!
These delicious treats are low in carbs, keto-friendly, and packed with mouth watering flavor.
You'll only need a few ingredients for these quick, easy festive treats.
They use melted white chocolate chips to give them an extra sickly chocolate flavor, then plenty of cream, and a bit of vanilla extract.
Finally, green and red food coloring make the dessert look extra festive!
Nothing says Christmas like cranberry and pumpkin, with the sharp festive flavor of the cranberries and the sweet taste of the pumpkin.
This delicious keto-friendly cake is low in carbs and brings the two flavors together, creating a dessert that's seasonal, sensational, and sweet. 
Frozen cranberries and pumpkin puree make up the key flavors of the cake.
However, pumpkin spice and an arrangement of spices (nutmeg, cinnamon, ginger) help to give it even more pumpkin flavoring, as well as a deliciously warm feeling that's befitting of the festive period.
Another classic of the festive period, the gingerbread man cookie is an icon of Christmas!
Thankfully, you can make your very own gingerbread cookies that are perfectly keto-friendly, because they're low in carbs!
You'll need a variety of baking staple ingredients to make these delicious treats, and that includes a variety of spices that give the cookies their famous warm, spicy flavor.
These spices are ground ginger, ground nutmeg, ground cinnamon, and ground cloves. 
Everybody loves a cheesecake, and Christmas is the perfect time to whip one up!
This recipe will teach you how to make a perfectly tasty, keto-friendly cheesecake that's low in carbs and high in flavor.
With this tasty dessert, you'll enjoy creamy and moist cheesecake, a sickly smooth caramel sauce, and a double dose of nuts: a crisp pecan crust and a crunchy topping of roasted pecans.
Peppermint is another classic flavor of the festive period, with its unmistakably cooling, minty flavor.
This next recipe combines the wonderfully rich, chocolatey treat of a brownie with the minty freshness of peppermint, giving you a fantastic dessert that's easy to make and perfectly keto-friendly. 
You'll need a handful of baking staples to make these super-easy brownies, with unsweetened cocoa powder giving them their chocolate flavoring and drops of peppermint essential oil giving the dessert its minty taste.
Everybody loves making and throwing snowballs when the first snows of the festive season begin to fall, but you can eat these particular snowballs!
That's right, this recipe will teach you how to make nutty walnut-flavored dessert treats in the shape of snowballs. Soft, white, and packed with taste, these are keto-friendly too.
Another great set of keto-friendly cookies for you to make at Christmas, these extremely creative treats are in the shapes of Christmas trees, alternating layers of crispy cookie with gooey green frosting.
Even better, they're keto-friendly and low in carbs!
To make these, you'll need a few baking staples, such as unsalted butter and vanilla extract.
In addition to those, you'll also need sprinkles to add to these tall cookies, as if they were little baubles, and a star tip to put on top of each one.
The recipe is broken into two parts: the keto cookies and the green keto buttercream frosting.
One of the gooiest, ooziest, and most delicious desserts there is, a sticky toffee pudding is the perfect treat for Christmas.
This recipe explains how to make a keto-friendly sticky toffee pudding that's low in carbs, with a moist cake made from almond flour and a rich toffee sauce soaking into it – that's miraculously free of sugar!
For the toffee sauce, you'll need vanilla extract, heavy whipping cream, the sweeteners Swerve Brown and Bocha Sweet (which replace the sugar, keeping it keto-friendly), and some butter.
A fantastic savory dish for you to enjoy on Christmas day, this is low in carbs and fits perfectly into the keto diet.
On top of that, it's absolutely delicious! With tender turkey and plenty of rich, filling bacon wrapped around it, you're going to be treated to two fantastic meats – and loads of mouth watering flavor.
In addition to those, the meal is also very healthy, with the inclusion of lots of roasting vegetables: leeks, apples, carrots, celery, onions.
Cinnamon is one of the key flavors of Christmas, so we're finishing our list with these keto-friendly cinnamon rolls.
Low in carbs and free in sugar, these rolls only have 1.3 net carbs each!
Soft and fluffy, these cinnamon rolls burst with warm flavor thanks to their cinnamon filling.
However, they also have a tasty hint of cheese, thanks to cream cheese in the frosting and cheese in the dough.
Final Thoughts
There are loads of keto-friendly Christmas recipes, whether they're meals or desserts. Find the best with our guide!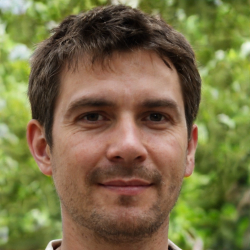 Latest posts by Justin Roberts
(see all)