Crab is an extremely versatile ingredient that can be used in a wide array of dishes. This makes it a great candidate for keto cooking.
This tasty crab meat is packed with protein and omega-3 fatty acids.
If you adore crab meat, here are fifteen fabulous keto-friendly recipes that you can make with this incredible ingredient. 
15 Best Keto Crab Recipes To Try Today
Crab cakes are perhaps one of the most obvious recipes when it comes to cooking with this meat.
This ingenious recipe cleverly uses almond flour as a substitute for breadcrumbs, thus ensuring that this dish is low in carbs and keto-friendly.
This flour ensures that the crab cakes have a similar texture and flavor to more traditional recipes made with breadcrumbs.
These crab cakes are bursting with flavor thanks to the addition of sensational seasonings, such as thyme, cayenne pepper, parsley, garlic, and Dijon mustard.
These seasonings have been used to boost the brilliant flavor of crab meat. 
Mac and cheese is a super comforting dish that is ideal for cheese lovers. This keto mac and cheese recipe has a unique twist thanks to the amazing addition of crab meat.
To ensure that this cheesy dish is low in carbs, macaroni has been replaced by cauliflower. As a result, it is healthier than the average mac and cheese recipe.
This mac and cheese is super indulgent and creamy. This is thanks to the use of both cream cheese and whipping cream. The dish is also extremely tangy and cheesy.
Thanks to the addition of both Italian cheese and cheddar cheese, this crab-based dish is a dream come true for cheese enthusiasts. 
If you are looking for a more elegant dish, you may want to make this delectable crustless keto crab quiche.
This dish is surprisingly versatile, as you can serve this quiche for brunch, dinner, or even breakfast. This quiche is deliciously delicate.
The quiche has an extremely creamy texture, which is partly thanks to the use of heavy cream. It also has a powerful cheesy taste, which pairs phenomenally with crab meat.
Scallions have also been included to give this quiche a sharp and intense flavor.  
This keto Cajun crab casserole is ideal for sharing, making it a great dish for parties and buffets. It has a melt-in-your-mouth texture that works wonderfully with the cheesy taste of the dish. 
The crab meat pairs beautifully with bacon, onion, and cheddar cheese to create a scrumptious taste sensation. Spices, such as paprika and cayenne pepper, have been expertly used to give this dish a more nuanced flavor.
This casserole will pair beautifully with a light salad formed of leafy greens and a drizzle of balsamic vinegar. 
Crab imperial is a luxurious dish. By following this keto-friendly recipe, you can make a restaurant-level dish that is perfect for special occasions. It will elevate your lunchtimes and can make an astonishing appetizer. 
Despite the indulgence of this dish, the crab imperial is quite simple to make. It will be ready in just 25 minutes, making it an outstanding option for cooks who want something quick and easy. 
One of the benefits of this dish is that it is fantastically flavorsome. Multiple seasonings, such as lemon juice, mustard powder, and paprika, have been used to boost the seafood taste of the crab meat. 
Perfect for healthy diets, this keto crab salad is packed with nutritious ingredients. The main source of nutrients is chopped celery, which forms the foundation of the salad. crab meat is an incredible addition to salad, as it ensures that this dish is far from bland.
The crab salad is super creamy and moist. It is also extremely flavorsome due to ingredients like parsley and black pepper. 
Another reason to love this recipe is that you can use either fresh or canned crab meat. This makes it an affordable and convenient recipe to follow. 
Crab rangoons are a popular American Chinese appetizer that consists of crab meat covered in a crispy wrapping. This recipe has cleverly created a technique for making these rangoon keto-friendly. 
These tasty appetizers are perfect for dipping into a range of different sauces, such as sweet and sour sauce of tomato ketchup.
The rangoons have the desirable crispy texture that is associated with this dish. Inside, the crab meat is creamy and moist, having been coated in cream cheese and a plethora of seasonings.
Rice pairs sensationally with seafood. This keto-friendly dish pairs cauliflower rice with crab meat. The result is a Thai-inspired dish that is extremely low in carbs. 
This recipe is super fast to make. It can be ready in just 15 minutes. This makes it a great choice for midweek dinners.
Despite the simplicity of this dish, the flavor is far from bland. Ingredients like ginger, garlic, and soy sauce have been utilized to give this dish an irresistible taste. 
Another reason to love this dish is that there are a couple of optional ingredients, such as chili garlic oil. This will allow you to personalize the fried rice to suit your tastes.
Stuffed mushrooms will make a sensational starter or appetizer. This recipe takes a unique twist on this classic dish by stuffing the mushrooms with crab meat, thus giving them a unique flavor. 
The large button mushrooms have been stuffed with a creamy and cheesy crab meat filling. The cheese develops an irresistible golden hue, giving these stuffed mushrooms an amazing aesthetic. 
This keto crab stuffed mushroom recipe is bound to be a hit at dinner parties and other elegant affairs. 
This super straightforward keto crab dip will complement a range of different foods. Ideal for appetizers, this crab dip is made for sharing.
It is also quite simple to make and should take no longer than 25 minutes to prepare. 
When topped with scallions, parsley, and chives, this dip looks almost too delectable to eat. These toppings not only add to the aesthetic of the crab dip but also its flavor profile. As a consequence, the dip tastes tangy and peppery. 
This keto crab soup is sure to warm you up whenever the weather is cold. Perfect for serving with a generous helping of cheese, this crab soup has a homely vibe.
Be sure to accompany it with foods that you can dip into the soup to absorb its fabulous flavor. 
One of the many reasons to adore this keto crab soup is that it can be prepared in just 18 minutes. As a result, you won't need to spend ages in the kitchen to make it. 
The sensational soup has a luxuriously creamy texture and a sharp crab-like taste. 
These luscious keto crab balls are ideal for snacking. However, they can also be used as simple starters or appetizers. Seasoned with Worcestershire sauce and parsley, these crab balls have a sharp flavor that is hard to resist. 
With a cooking time of just 10 minutes, these brilliant balls should not take too long to make. When served with a dusting of herbs, these crab balls will look stellar. 
Do you love the taste of avocados? If so, you will fall in love with this crab and avocado salad. The idea of serving this salad in a hollowed-out avocado is ingenious and creates a striking aesthetic.
This dish uses seasonings to expertly bring out the seafood taste of the crab meat. For instance, lime juice gives it a tangy taste while paprika adds to the spiciness of the dish. 
If you want to make something a little unique, these keto crab chaffles are the perfect excuse. They are a wonderful way of adding a little variety to your lunch and dinner-time meals. 
Essentially, this dish consists of a creamy crab meat filling wrapped inside a soft and tasty chaffle. The crab meat mixture is cheesy and pungent. It has a garlicky taste that complements the crab meat brilliantly. 
Last but not least, this shrimp and crab Thermidor will be loved by seafood fans. This seafood-based dish will give your dinner a sophisticated vibe. This recipe is not only keto, but it is also diabetic-friendly. 
This Thermidor is also extremely tangy and cheesy. It has been topped with Gruyere cheese and parmesan, which melts gloriously on top of this dish. 
The crab meat has been seasoned sensationally. For instance, the use of nutmeg gives it a slightly nutty and earthy flavor. 
Final Thoughts
Perfect for seafood lovers, crab is a tasty meat that can be used in a surprisingly large number of dishes.
Hopefully, this list of keto-friendly crab recipes will fill you with inspiration and encourage you to start cooking some tantalizing dishes.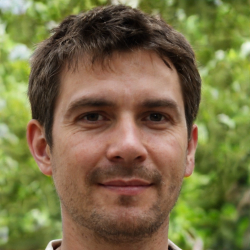 Latest posts by Justin Roberts
(see all)