If you've got some cream cheese knocking around in the back of your refrigerator that you just aren't sure how to incorporate into your meals, today's your lucky day.
Cream cheese is just about one of the best ingredients you can have to hand. It improves every meal that it touches. There's just something about that cheesy creamy goodness that is so addictive. 
So, check out the following 15 cream cheese recipes below. Don't worry, while they will be low in carbs, they'll be sky-high in flavor. 
7  Delicious Savoury Keto-Friendly Cream Cheese Recipes 
This recipe will have you drooling at the mouth just reading about it, never mind once you actually start preparing it.
And while this may look like a restaurant-worthy dish in its appearance and flavor, it's actually a real breeze to prepare. 
The tender and juicy chicken is sliced in half and then smothered with tons of cream cheese that just oozes out of the breast. And then it is wrapped nicely and neatly with juicy and crispy bacon. 
Sure, this is pretty simplistic but it's also incredibly effective. The seasoned creamy cheese paired with the fresh and crunchy cucumber goes down as an absolute treat.
And while both flavors are rather mild and not all that overpowering, they marry together in such a wonderful way. 
This recipe is perfect for tea parties, brunches, or posh luncheons. Of course, bread is a no-go when it comes to trying to avoid carbs, so you'll need to substitute it out for a low-carb or gluten-free alternative.
Or you could pop your cucumber and cream cheese in a lettuce wrap for a crunchy veggie twist. 
Philly cheesesteak sandwiches are one of those comfort foods that everybody adores. And with just a smidge of a compromise, it's something that you can still enjoy while on a keto diet. 
We'll be ditching the carbs for this one, but don't worry you'll still keep all those Philly cheesesteak flavors in this twist on a classic. 
Succulent shaved steak is combined with sauteed veggies and then doused in a super creamy cheesy sauce that will have you licking the plate clean! 
Sure, soup has always been known to warm the soul, but this recipe kicks the temperature up a notch with this spicy and creamy soup. 
This soup is so devilishly delicious that you'd never know that it was any kind of diet-friendly. But this scrumptious soup is naturally low in carbs and gluten-free. Yay. 
You get bursts of that classic spicy buffalo flavor but it's not too overpowering thanks to the cooling and creamy properties of your choice of cheese.
You also get delicious chunks of chicken that are so tender they fall apart in your mouth. 
And best of all? It takes just 30 minutes to make!   
Who doesn't love a good mac and cheese? It's one of those true comfort dishes that come from that creamy and cheesy calorific sauce. 
Now, you may believe it's wishful thinking to want a healthy version of mac and cheese. After all, this dish is meant to be unhealthy. 
Well, thanks to this recipe, it turns out you can merge the best of both worlds.
Not only do you get that stringy creamy and super cheesy sauce but you'll easily stick to your keto diet at the same time. Pinch me, am I dreaming? 
Bread is one of those items on the naughty list in terms of the keto diet. Filled with carbs, it truly is one of the saddest goodbyes to make. 
Well, wipe away those tears, for I have brought it back from the great beyond – and this time there's barely a carb in sight. Woo. 
Now, I will admit it looks a little funny, but it's a price worth paying to be able to curb those cravings.
Made with eggs, cream cheese, cream of tartar and a few seasonings here are there, this delightful dish can easily be devoured as it is. But it also works wonders for sandwiches too. 
These succulent savory balls are everything you could dream of. Thick, super juicy, spicy sausage balls are stuffed with a creamy and rich cream cheese filling. Swoon. 
But bakers beware, for once you pop one of these bad boys in your mouth it's impossible to stop. It's pretty lucky really that the recipe yields a whopping two dozen of them. 
8 Delicious Sweet Keto-Friendly Cream Cheese Recipes
Who would have dreamed that you could create a tangy and tart yet super creamy cheesecake that is free of sugar, gluten, and very few carbs? 
This super indulgent dessert is a real treat, just without all the guilt. Not only does it taste amazing but it also uses just 8 ingredients and has a total prep time of just 10 minutes. 
Good eating has never been easier. 
When you get that pancake craving, don't run off to IHOP and obliterate your diet. Instead, opt for these ridiculously rich and super sweet pancakes instead.
They'll satisfy your sweet tooth without doing any major damage to your diet. 
And these pancakes taste so good. They have that light and fluffy texture that would have you convinced they were the real deal and not an imitation. 
For those days when the sun shines down on you during the summer, there's no better way to beat the heat than with a creamy and cool popsicle. 
And that is exactly what this recipe provides. 
These are so packed with flavor. They're fruity, tangy, and give even store-bought ice cream a run for its money. 
Not only are these a great option for those following a keto diet but they're the perfect option for little kids to ensure they're staying nice and healthy. 
All your favorite candy bar flavors is a scrumptious and delicious pie? Um, yes, please. 
This delightful dish consists of a rich chocolatey cookie crust which is then smothered with a super creamy cheesecake filling.
This is then sprinkled with super salty peanuts and drizzled with chocolate and caramel sauce. 
Is your stomach rumbling yet? Mine is. 
If you're looking for a slightly lighter dessert that is still sure to go down a treat, then you need to try this stunning lemon, cream cheese, and coffee cake. 
I must admit, I was a little skeptical about how these flavors would fare together. Lemon and coffee don't exactly sound like a match made in heaven.
But my oh my this is unlike anything else I've ever tasted. 
A deliciously moist and light coconut flour cake is smothered in a lemon-infused cream cheese spread and then topped with a coconut flour crumble. 
This double-layered dessert is absolutely divine. It's so moreish and overpoweringly sweet that it is sure to curb any cravings you may have.
And while you'll probably want to devour the whole batch in one go, the super sweet and rich flavor of them keeps you from going too OTT. 
So what can you expect from these cookie bars? A bottom layer of sticky and sweet cookie dough is then smothered in a peanut butter fluff cream cheese mixture that is seriously addictive. 
When the festive period rolls around, there is no better time to indulge in some tasty treats. And one treat in particular that is pretty popular around this time is fudge. 
And in this recipe, you'll be ditching the sugar and tons of carbs that fudge usually contains so that you can tuck in totally guilt-free. 
And with that peanutty flavor and that creamy texture, you won't find a fudge recipe that tastes better than this one. 
Key lime pie is one of my ultimate favorite desserts, and if the same applies to you, don't banish it from your diet forever.
As this recipe proves, you don't need tons of sugar or carbs to make this classic dessert super tasty. 
With a crumbly and creamy crust, and a soft and scrumptious citrus filling, you won't be able to get enough of this key lime pie recipe. 
And what's best is that it's a no-bake option that is super simple to prepare. All you have to do is pop it in the refrigerator and let that do all the work for you. 
Final Thoughts
Keto diet followers rejoice – cream cheese is a low-carb option. And what that means is that you can make a whole host of different recipes that give you that creamy goodness.
Whether you want to make a stunning restaurant-worthy meal, a scrumptious snack, or a delightful dessert, be assured that there is a low-carb keto-friendly option for you.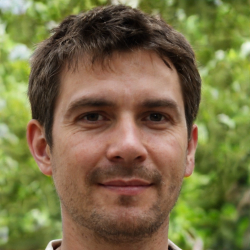 Latest posts by Justin Roberts
(see all)