Easter is just around the corner, however if you are following a keto diet, then you may not be able to consume certain traditional Easter dishes.
However, that doesn't mean you can't join in with the Easter fun. There are lots of delicious and keto-friendly recipes for you to try out and add to your Easter table.
We have collected together the 15 most delicious keto friendly Easter recipes that you need to try this year.
Without a batch of deviled eggs, no family gathering is complete. This quick and easy recipe for keto deviled eggs is one of the world's most popular appetizers. Thus, you need to create your own batch for Easter.
It's incredibly simple to put together and make these deviled eggs. To prepare them, you don't need to be a skilled cook.
This deviled egg recipe is keto-friendly since it is low in carbohydrates and high in protein and good fats. In addition, you can complete this recipe in less than 20 minutes.
This keto strawberry shortcake recipe, made in a jar, is great if you want to whip up a delicious dessert quickly.
What makes this recipe even better is that it only takes a couple of minutes to prepare. This is ideal if you are running short on time and need a last minute Easter dessert that everyone will love.
There is a range of textures and flavor to enjoy in each jar. A crumbly and dense pound vanilla cake is combined with slices of sweet strawberries and topped with a soft sugar-free cream.
In one jar, you can feel refreshed and comforted due to these flavors.
The ideal keto-friendly alternative for a traditional Quiché recipe is crustless Quiché. Zucchini, ham, cheese, and eggs are cooked together to melty perfection.
This delectable low-carb dinner is the perfect choice when paired with a light and refreshing side salad.
Heavy cream is the ideal way to lighten the eggs and give the Quiché a subtle richness while also creating a softer texture. Your crustless Quiché could become dense when cream isn't used.
While we know them to be truffles, your little ones will think they are bunny tails due to being bright white and soft.
These truffles contain just two very simple ingredients, including white chocolate and shredded coconut.
The main flavor is coconut, which is refreshing but not overpowering, and there is a sweetness from the melted white chocolate.
The texture is very soft, and light to eat. In under 20 minutes, you can have a batch of these bunny tails ready for everyone to enjoy. Since it is so simple, you could even make this recipe with your little ones.
For a tasty and gratifying low-carb Easter supper, prepare the best keto baked salmon recipe with a herb and mustard sauce.
It's a nutritious keto meal with a straightforward but tasty mustard-herb sauce that bakes in one skillet.
You can easily add any of your preferred fresh herbs and citrus flavors to the marinade. This is a light dish that goes well with salad or grilled vegetables.
Although glazed ham is a popular Easter option, it usually isn't keto. However, we have found a delicious keto alternative.
It has a gorgeous caramelized exterior and a juicy interior. You'll be happy to learn that it only has 5 grams of net carbohydrates. A touch of spice is added by the Dijon mustard.
The coconut aminos, meanwhile, provide some saltiness and flavor. However, using sugar-free maple syrup is the key to making this ham low-carb.
As potato salad is a traditional part of any American holiday meal, we had to include this keto variation.
In this recipe for potato salad, cauliflower is substituted for potatoes, and sugar is replaced with a low-carb sweetener.
The potatoes won't even be missed in this dish. Also, the bacon, cheddar, and sour cream mixture with the cauliflower tastes fantastic the next day when reheated as well.
When it comes to Easter, a lot of people love to indulge in their favorite chocolates, and we have this delicious keto peanut butter cup recipe for you to create.
These simple peanut butter cups will be created from crisp sugar-free chocolate cups containing a silky peanut butter cream.
Overall, this recipe requires just six ingredients. Also, each cup is just 3.3 grams of net carbs, making them a fantastic keto diet treat to satisfy all of your sweet tooth desires.
This fluffy, airy keto fruit dip is perfect for gatherings or special occasions. To create a festive and delicious Easter feast, you can serve this dip with any fruits of your choice. It is a great healthy dessert alternative to serve.
Similar to the original recipe, you can create a keto-friendly fruit dip that has a delightful marshmallow flavor and a light, fluffy texture. All you need to do is use the sugar-free alternatives listed in the recipe.
Casseroles are everyone's favorite at Easter. They are soothing and quite simple to create.
You'll be relieved to learn that each serving of this keto buffalo chicken casserole contains only 2.5 grams of net carbohydrates. Also, it has a wonderful heat and is creamy and cheesy.
The use of cauliflower instead of pasta is the secret to keeping it so low in carbohydrates. This increases nutrition and adds freshness.
It's also an incredible way to include more vegetables in your Easter supper.
These fries have a crispy, cheesy exterior while being moderately chewy inside. Fresh parsley and grated Parmesan offer a tart, vibrant depth, while smoky paprika gives it a little heat.
Then, mayonnaise and canned roasted red peppers are combined to make a fake aioli.
This creamy sauce may be made into a smooth aioli in a food processor, or for a more textural dip, coarsely chop the peppers and toss them into the mayonnaise.
This simple four ingredient frittata recipe should be served up as a vegetarian option at your next Easter morning breakfast or lunch.
You can use any vegetables that you enjoy eating or have on hand, to create a delicious frittata every time.
By being able to customize this recipe, you can make it suit everyone's tastes and your own. Why not add spice to give it a gentle heat or herbs.
Also, since everything is cooked in one pan, this saves you time later on with very little washing up to do.
Children might not like larger portions of meat when it comes to what to feed them for Easter.
Even the pickiest eaters will like these chicken tenders. They contain just 0.5 grams of net carbohydrates. In addition to this, they are really moreish and a great snack to consider as well.
They have a juicy exterior that is cheesy and well browned, while the preparation time is barely five minutes. As a result, you can unwind or continue preparing the rest of your Easter meal as they cook.
These shortbread cookies are secretly nutritious, with flavors of lemon and rosemary. You'll produce a dense, chewy shortbread that is nevertheless buttery and flavorful.
Many people are reluctant to try rosemary since it can have a strong flavor, but we assure you that it pairs beautifully with the tangy yet refreshing lemon.
Also, the almond flavor gives a deliciously nutty flavor that balances out the cookie's sweetness.
Pound cake is a really great way to finish off any Easter meal. While you can customize and add the flavors that you enjoy.
You also can't go wrong with a simple pound cake. With just 3 grams of net carbohydrate per slice, everyone will want a piece.
In addition to this, you only need 7 simple and common ingredients to make this pound cake yourself.
It is a great dish to get the children involved with. They will enjoy mixing the cake batter and creating the simple but mouth watering icing.
Final Thoughts
Easter is a great excuse to gather all the family together and to create some truly delicious dishes.
However, just because you are following a keto diet, that doesn't mean you have to miss out either. There is a broad range of delicious dishes out there that should grace your table this Easter.
We hope you have enjoyed this article. You now have 15 delicious keto recipes that you need to try for your next Easter gathering.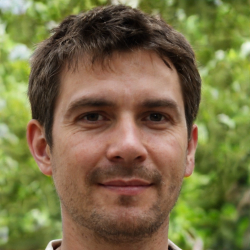 Latest posts by Justin Roberts
(see all)