We all know the importance of keeping a healthy and balanced diet, so some of us might opt to follow a keto diet.
Of course though, keto diets by their very nature can be somewhat restrictive, and at times, even confusing as to what you're allowed to eat.
Luckily though, there are ways that you can incorporate fish to your diet without the need to use lots of carbs – due to fish's excellent protein source. 
So, what exactly are you going to make? Well, don't panic because we have 15 amazing keto fish recipes that you can make from the comfort of your own home. 
Ready to find out more? Then read on for all the answers! 
15 Keto Fish Recipes 
Without further delay, let's dive into our picks for 15 amazing keto fish recipes! 
If you're looking for a dish that is incredibly low in carbs, but high in fat – then look no further than this amazing keto seafood chowder. It has an excellent consistency that amalgamates creamy and crunchy.
Of course, this dish is high in protein too and has many minerals and vitamins that get you through the day, and can help with a number of health kicks. 
What is particularly beneficial about this dish though is that it uses a variety of ingredients but still only takes less than an hour to make.
Just be sure to serve it with some greens like a crunchy salad and maybe some low-carb croutons or low-carb bread. 
While this dish's main ingredient is salmon (and that is beautifully cooked and tender), the best part of this meal is the sauce. It has a spicy kick with a rich, thick, creamy and somewhat cheesy consistency. 
When you are making this dish, be sure to season the salmon during the cooking process to enhance the flavor and the aroma before serving. 
The dish is high in protein and incorporates plenty of fresh ingredients like the salmon and peppers. It's a very hearty dish with a lot to offer you and your guests! 
This is the meal choice for people in a hurry who also want an extremely healthy dish.
In just 15 minutes, this dish is made and it combines gorgeous Alaskan red salmon, dry white wine, butter, salt, pepper, whipping cream, shallots and finished with a side of avocado. 
This is the perfect selection for people managing macros but need to add more fat into their day, through the inclusion of the cream.
Of course, if you are looking to kick it up a notch, you can happily add chili powder to the seasoning, and this adds much more flavor! 
You will find that many people on a keto diet will swear against anything being fried – but that's not entirely true.
You can have fried foods, but it is the way in which you fry them that is the important part.
With five simple ingredients, you can air fry this amazing salmon dish to enjoy in under 15 minutes – giving you a tasty, flaky and high protein meal. 
Cod can be an excellent fish to use in a keto diet and you can flavor it with some of the most amazing garlic ingredients with plenty of butter to improve the consistency and texture.
Luckily, there are only two carb ingredients in this recipe, so it's good to go.
The dish offers a massive 37 grams of protein and it takes about half an hour to make from scratch. So, you get a high quality, high protein and incredibly tasty dish in no time at all.
Anybody on a keto diet will be very happy with this recipe. A quick twenty minute dish that offers a lot of flavor and a crispy finish is right here ready for you. 
You only need some basic ingredients but because you will be smothering it in almond flour and parmesan, the dish won't be dull! 
One of the best things about this recipe is the fact that it does not matter if you are on a keto diet or not, you will always come back to this dish over and over again.
Forget the carbs of breadcrumbs, instead you will use pecans and garlic cloves, all covered with fresh parmesan cheese.
Once you've cooked the halibut, you will bite into the beautiful crunch of the crust and then the smooth center. 
It is difficult to argue with this recipe. It's ideal for anyone looking for a meal or just a snack.
It's low in calories but packed with flavor, including spicy jalapeno peppers, green peppers, onions, cajun seasoning and chili powder. 
If you want to add some more fat into the recipe though, you can use some incredible cheese over the patties before cooking, or even pack the cheese in with the peppers. 
One of the biggest problems with a keto diet is trying to reduce or remove carbs, especially when you're hoping for a classic sandwich recipe – and you can't use cauliflower as an alternative. 
Luckily though, you can make this sandwich classic by using tomatoes instead, creating a fantastic melted cheese, tuna and garlic mayonnaise "sandwich". 
You can even add pickles or peppers too! Pretty much anything else you'd normally have in a sandwich, as long as the ingredients work together and are not carbs! 
If you want to put a spicy twist on things, then why not knock up some beautifully tangy, sticky, sweet and sour glazed salmon! 
This salmon dish uses the best combination of garlic, ginger, lime juice and sweet chili sauce to provide a gorgeous amalgamation of textures and flavors. 
With only six carbs in every serving, this lemon garlic salmon is among the best for those on a keto diet. The garlic and lemon sauce is very rich and creamy, and in many respects it is difficult to believe that it's among a "diet" group of foods.
You can top off the dish with asparagus or basil to enrich the dish even further and add to the aroma! 
If you have only half an hour to make a meal, then why not add some cilantro to your palate and cook this beautiful baked salmon.
You do not need many ingredients at all, and the bounce between the flaky salmon and the earthy cilantro will make you love this dish! 
Many people on a keto diet will wonder how they get their food favorites into their diet without breaking the laws of the diet specifically. Luckily, this fish pie recipe with cauliflower mash can help you out.
You cook this with butter, cheddar chives, sour cream, salt and nutmeg which really makes all the flavors pop on your tongue.
This is a beautiful choice for those of you looking for a classic dish that is keto approved.
By using almond flour and protein powder, you can enjoy some amazing battered fish bites that are ready for dipping in a creamy, lemony tartar sauce.
These bites are perfect for a party or just for you if you want to pick at something small while relaxing. 
Finally, we'll show you how you can make the equivalent of an "everything bagel" without using carbs.
Of course, you can't have anything exactly the same, but for those of you who want a filling keto breakfast, here's what you can do.
Using smoked salmon for your protein, include all of your favorite salad items like tomatoes, avocados, cucumbers, dill, peppers and so much more. You literally have your everything bagel but without the bagel! 
Frequently Asked Questions 
We'll now answer some of your most common questions.
Why Is Salmon Used So Much? 
Salmon is arguably the best fish to use for a keto diet due to its high protein, easy to digest and highly versatile nature. As a result, you can make whatever dish you want in a keto friendly style. 
Are These Dishes Difficult To Make?
No, in fact some of them use hardly any ingredients and can take around fifteen minutes to make from scratch. Just be sure to follow the recipe from start to finish! 
Final Thoughts 
Keto dishes might be difficult to make at times, but luckily these recipes incorporate your favorite fish with your favorite ingredients. We hope this list has been useful for you. 
Enjoy your fish!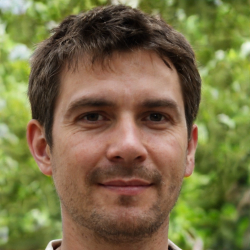 Latest posts by Justin Roberts
(see all)