When the sun begins to peak through the clouds, the air feels clearer, and nothing sounds better than heating up the grill, we have got you covered. 
Grilling is an excellent way to eat a healthy, keto diet. So long as you don't give in the carb-heavy sides such as potato salad and Mexican rice. Although, we won't judge if you have a bite. It's delicious. 
Below are 15 amazing keto recipes to be made on the grill. From juicy steaks to bunless burgers, you can enjoy a range of delicious food at the family cookout!
You can make the finest, most tender, and fall-off-the-bone baby back ribs you've ever tasted with this easy, surefire recipe for grilled pork back ribs.
To keep things straightforward, you can use our recipe or store-bought rub.
Even if you've never grilled before, you can create these delectable ribs with only 3 ingredients and no effort. There are two ways to prepare these baby back ribs for grilling: in the oven or in an instant pot!
A ribeye steak is a great source of protein and it can be the star of any show. Especially when you follow this Easy Grilled Ribeye Steak recipe. 
With only four ingredients and a few straightforward steps, grilling a steak is simpler than you may expect.
Steaks are also keto-friendly, sugar-free, paleo, and low-carb. One of these mouthwatering steaks will be enjoyed by every member of your household.
No one can resist a well-seasoned, juicy steak fresh off the grill!
Do you always seem to end with boring, bland grilled chicken? Well, we are here to change that!
This Dry Rub Grilled Chicken will have your chicken bursting with flavor while being tender and juicy. 
Pair with a mouth-watering homemade white BBQ sauce and you have a delicious main dish for everyone to enjoy.  
Not a fan of chicken? Use the dry rub and white BBQ sauce over fish, pork, steak, or even veggies for a flavorsome meal every time. 
Sometimes simple is best. The best steak you've ever had is made with a fantastic dish called Herbed Butter Steak (Simple Steak Recipe Grilled).
You can easily make this on the barbecue because it only requires a few ingredients and little effort.
Grill steaks to the proper doneness after brushing them with olive oil, salt, and pepper. You'll be in heaven if you add some amazing garlic herb compound butter on top!
Serve with your favorite keto-friendly sides for a delicious, filling meal straight from the grill!
This dish for Herb Marinate BBQ Vegetables (Vegetable Barbeque) comes together quickly and easily. You may have a whole supper right off the grill by combining your barbecued vegetables with some grilled meat!
This dish is keto-friendly, low-carb, and sugar-free. Store any leftovers in the refrigerator once they have cooled for a delicious lunch tomorrow. 
These kebabs are a great veggie option when having guests over. 
Shrimp is a must for any cookout. With a squeeze of fresh lime and a sprinkling of fresh cilantro, everyone is sure to go wild for these Grilled Lime Cilantro Shrimp Skewers. 
If you want something that cooks up quickly, grilling shrimp is incredibly simple and ideal. These can literally be finished in less than 5 minutes, making them perfect for last-minute dinners.
Serve with a gorgeous avocado and lime ranch dressing for the complete experience. You won't each shrimp any other way. 
When it comes to steak, there is no need to go overboard with seasonings and marinades. Keep things light and allow those natural flavors to shine through.
This Keto Grilled Mojo Skirt Steak uses simple spices and Latin flavors to really bring the steak to life. 
Serve with your favorite keto-friendly sides. We love this recipe paired with Mexican-flavored cauliflower rice, grilled veggies, and a stunning creamy sauce. Delicious. 
Need a quick dinner to serve a large group of friends? This Thai Red Curry Coconut Grilled Chicken is absolutely perfect. And it is made in less than 30 minutes!
Grilled chicken breasts have an unimaginable depth of flavor thanks to a wonderfully balanced marinade that combines the hot red curry paste with the subtle sweetness of coconut cream.
Serve with a hefty squeeze of lime and a garnish of fresh cilantro over a bed of Lime Cilantro Cauliflower Rice. You can also serve with as many Keto side dishes as you desire.
When summer rolls around, cooking is the last thing on our minds. You want something delicious that takes no time at all and this Shrimp Zucchini Salad is just the thing. 
This salad can be served as a filling main dish or in smaller portions as a side dish with a steak supper. The more protein the better!
Serve on a bed of greens and top with a lemon and Dijon mustard salad dressing for something that is really going to blow your mind. 
Asian flavors don't have to be secluded to the kitchen, they can easily come out to the grill. And it will take your cooking to a whole new level. This Asian Grilled Chicken recipe is super simple to make. 
These Asian-marinated chicken breasts are grilled to juicy perfection and served with an Asian slaw, which is a delectable combo.
The Peanut Ginger Slaw takes a few simplge ingredients and the longer it is left to rest, the better it tastes. 
Everyone will like this tasty keto-friendly hamburger recipe! The end product is a juicy, tasty keto-friendly burger without all the carbs because it is stuffed with cheese, bacon, and good seasoning.
The ground beef mixture is combined with the crumbled bacon and cheese before being shaped into patties. Other than pickles, toppings are not required because the food already has so much taste!
Easy, simple, and utterly delicious!
Even vegetarians can enjoy a delicious keto-friendly meal. These Grilled Cabbage Steaks with Bacon, Garlic & Lemon are delicious and will have even the fussiest of eaters digging in. 
With just ten minutes of prep, you can pop the cabbage steaks on the grill or in the oven and start preparing your sides. 
Topped with some crispy bacon bits and served with a range of sides, these often bland veggies transform into something delicious.
Serve with a wedge of fresh lemon to ensure everyone gets a refreshing vibrant taste from your cabbage steaks. 
We all know that anything wrapped in bacon is instantly delicious. And these Bacon Bombs are no exception. Choose one: pickles or cheese wrapped in ground beef, then wrapped in bacon, then cooked till crisp.
These Bacon Bombs are the perfect side dish or appetizer for any party including Super Bowl Sunday and the fourth of July. Make a selection, serve with a ranch dip, and watch everyone enjoy. 
There really is nothing else to it!
Switch it up with your favorite flavors, and even add some delicious seasoning to the ground beef for a mind-blowing taste. 
Finding a low-carb keto elote that won't cause you to enter ketosis can be challenging. Maybe you just want to find a way to brighten up some cauliflower?
The traditional Mexican street corn dish serves as the basis for this grilled side dish of cauliflower elote.
Serve with vibrant lime mayo, cojita cheese, cilantro, and a range of sides for everyone to enjoy this Mexican-inspired feast. 
Make sure to cut your cauliflower into thick slices to ensure they don't fall apart on the grill. Allow them to rest until there is a nice char on either side before serving. 
In need of a quick appetizer or side for your family cookout? The Grilled Cheese Sticks are an absolute must. 
Simply skewer your blocks of cheese, brush with vegetable oil, and grill for 2 minutes on each side. 
Serve with a honey or molasses glaze for added sweetness or a delicious chimichurri sauce for something more savory. These Grilled Cheese Sticks are an excellent quick snack that will have you savoring every bite. 
Final Thoughts 
Blasting the grill is a great way to experiment with various recipes. From steaks, chicken, and fish, to delicious veggies, you can create a gorgeous meal all on one piece of equipment. 
However, if you are struggling for ideas that are delicious and keep you in ketosis, we have got you covered. Above are 15 amazing keto recipes that are all made to perfection on the grill. 
Filled with flavor you will never be disappointed with these recipes. Simply decide which ones look the most mouth-watering (although it might be difficult), and heat up the grill. 
Perfect for a summer BBQ or for a delicious meal throughout the week!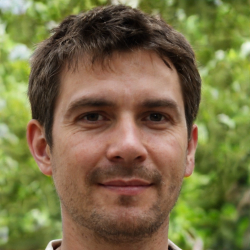 Latest posts by Justin Roberts
(see all)