If you have ever found yourself stuck for dinner ideas and in need of some inspiration, then do not worry! We have some amazing ideas right here so you can have the perfect evening meal every day.
These meals are healthy (well…most of them!) They're delicious, they're easy to make, and above all, they're keto-friendly! 
In this article, we will detail  15 amazing keto hamburger meat recipes! All of these recipes are suitable for home cooking during the week or on the weekend. If you're interested, read on for more! 
This keto hamburger meat casserole is healthy, tasty, and convenient. It contains plenty of hearty hamburger meat, soft cream cheese, and plenty of spices which makes it the perfect comfort meal after a long and difficult day.
Best of all, the ingredients taste even better the day after you make the recipe, so you could make it on the weekend and have plenty of delicious leftovers for dinner during the week! 
This recipe takes just 30 minutes to make and provides 8 servings. 
This Korean ground beef bowl is delicious and easy to make! It contains plenty of ingredients but all can be found easily in the supermarket. 
Every mouthful of this meal contains keto-friendly ground beef which is sure to fill you up. However, no matter how full you are you will definitely want second helpings of this meal thanks to the tasty and aromatic ingredients used to make the sauce, such as ginger, coconut aminos, sesame oil, and more!
Serve with cauliflower rice for the perfect healthy dinner! Ready in just 30 minutes.
If you love cooking tasty meals but hate washing up afterward, then we have the best keto-friendly solution for you! This keto cheeseburger and bacon skillet recipe is delectable, easy to make, and easy to wash up because it is cooked in just one skillet! 
If you love cheeseburgers but need to cut down on carbs, then this recipe will do just that – all of the delicious tangy cheese, rich ground beef, and salty bacon flavors without any of the bread! 
Perfect for those on the keto diet and ready in just 20 minutes.
Speaking of keto-friendly, you need to check out these keto burger bowls! All of the burger, none of the bread, which is just what we look for in our keto-friendly, delicious dinners! 
On top of some rich hamburger meat, this recipe contains plenty of fresh veggies such as avocado, red onion, lettuce, and more! 
Plus, this recipe is easy to customize, so you can add all of your favorite ingredients to make the perfect bowl for you. Ready in just 30 minutes.
Cabbage has amazing nutritional content and neutral flavor, so it is a great way to bulk up the low-carb beef!
This is a very simple recipe to make. It is made in just one pan so it's perfect for beginners with limited cooking experience. However, with its mix of warm beef broth, rich tomatoes, and umami soy sauce it is a recipe that everyone can enjoy. 
If you want a side dish to enjoy with this meal, we recommend eating a simple salad full of leafy greens. Ready in just 45 minutes.
Next, we have this tasty keto beef and sour cream bake! This wonderful meal contains a plethora of delicious ingredients such as cauliflower rice, hamburger meat, and creamy cottage cheese that the whole family will want to eat over and over again. 
The secret to this delicious meal is the homemade tangy sauce – made with cottage cheese, sour cream, and a rich tomato paste! Ready in just 20 minutes.
If you thought that you'd have to give up pastries while on the keto diet, then you would be wrong! These empanadas are perfect for those who need a quick keto-friendly meal.
Best of all, they do not compromise on flavor and are something even those who are not following the keto diet can enjoy! Fill these pastries with hamburger meat and all of your favorite veggies and you have a meal to die for! Ready in 40 minutes.
After a long week at work, all you want is a delicious hamburger you can sink your teeth into. However, that isn't always possible when you are following the keto diet. However, we have a solution! 
This low-carb hamburger meat soup contains all of the best hamburger flavors but none of the high-carb bread that will bring you out of ketosis. Indulge in ground beef, beef broth, diced tomatoes, garlic, mushrooms, and more to have a totally stress-free dinner! 
Ready in just 35 minutes.
This keto hamburger meat stroganoff is perfect for cold winter evenings. Warm yourself up with tasty hamburger meat, umami mushrooms, indulgent cream cheese, and rich beef bone broth.
Stroganoff is typically served with noodles but to keep this meal keto-friendly, you should substitute them for spaghetti squash as per the recipe. 
If you want an alternative idea to go with the stroganoff, then you can choose mashed cauliflower, a creamy cucumber salad, or zucchini noodles. Ready in just 30 minutes.
Sometimes, after a long day, all you want to eat is something light and healthy. If that's the case, then this keto hamburger meat and broccoli recipe will be perfect for you. 
However, don't worry that this will be a boring meal! On the contrary, every mouthful will be full of delicious seasonings such as garlic, ginger, and soy sauce, so you can indulge in a delicious dinner! Best of all, this recipe is ready in just 15 minutes. Serve with cauliflower rice.
Stuffed vegetables always make for delicious meals and appetizers. And this keto-friendly cheeseburger-stuffed zucchini is no different! 
Zucchini is a great, low-carb substitute for bread that will quickly become your go-to alternative. It's tasty, easy to cook, and when mixed with tangy cheese and finely seasoned hamburger meat will become a meal that makes it onto your weekly shopping list! Ready in just 30 minutes.
Keto chili is another great meal to get you through the winter! Not only is the hamburger meat hearty enough to warm you up, but there are plenty of anti-inflammatory spices to boost your immune system and fresh veggies to fill you up!
Not only that, but the beef is full of protein to ensure you are giving your body what it needs. This keto chili is great for your mind, body, and soul. Read in 1 hour and 10 minutes, so make sure you have plenty of time to spare! Perfect for weekends!
These keto hamburger meat tacos taste so good you won't believe that you cooked them in your own kitchen! Full of fresh ingredients such as spicy beef, lettuce, tangy sour cream, and creamy avocado, these tacos are a restaurant-quality meal perfect for dinner parties or sleepovers with friends.
Not to mention, the high-carb taco shells are substituted with keto-friendly cheese pancakes. Ready in just 25 minutes.
Contrary to popular belief, you can eat lasagna on a keto diet! However, you may need to modify this classic Italian dish just a little to ensure it remains keto-friendly. For example, in this recipe, low-carb noodles replace high-carb pasta!
However, even if you change the ingredients, you are not compromising on flavor. This lasagne contains delectable ingredients such as cream cheese, ricotta cheese, mozzarella cheese, all the cheese you can think of! 
This is the perfect meal to make on a Friday or Saturday night as an alternative to takeout – and once you try it, you'll always want to eat it instead of your takeout go-to! 
Ready in just over an hour.
Craving tacos but cannot eat them on the keto diet? We totally understand, and have a solution for you! This keto taco soup has all the best flavors of a taco without any of the non-keto-friendly ingredients! It's perfect for a light dinner and you can even save some for lunch the next day.
This keto taco soup is the perfect blend of creamy and spicy. It is full of delicious ingredients such as juicy hamburger meat, fresh veggies, taco broth,  and more! 
This is a simple recipe that requires minimal ingredients and minimal cooking equipment. This means it is easy to wash up afterward, making it perfect for busy weekdays! This filling recipe is ready in just 35 minutes.
Final Thoughts
Trying to come up with dinner ideas every day is difficult and it becomes more difficult when following the keto diet. However, here are 15 amazing hamburger meat recipes that ensure you will never struggle with a dinner idea again. These recipes are tasty, easy to make, and keto-friendly!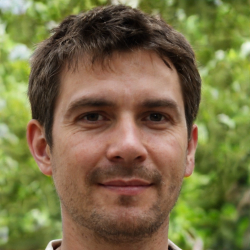 Latest posts by Justin Roberts
(see all)