There are many types of cuisine that can be called family favorites throughout the week, and perhaps one of the most popular is Indian food.
Of course though, many Indian recipes utilize a lot of carbs like bread and rice. 
So, how exactly would you make an Indian recipe but in a keto-friendly way?
Well, luckily there are some ways and we've found 15 amazing keto Indian recipes that you can make at home. 
If you're hoping to discover what these recipes are – then read below for all of the best ideas! 
15 Keto Indian Recipes
Now, let's dive into some of the best keto Indian recipes that you can make from the comfort of your own home. 
One of the most popular Indian dishes to enjoy is a biryani, and typically this is a rice dish that incorporates all ingredients into one, which typically uses a curry sauce to thicken the dish up and make it more moist. 
Luckily, this dish can be made keto friendly by trading the typically used rice for cauliflower rice.
You then pair this with succulent, freshly chopped chicken which is then grilled or fried and lathered with a blend of herbs and spices. 
Another very popular dish when it comes to Indian cuisine is chicken tikka masala.
While technically the dish was created in the United Kingdom, it was made by an Indian restaurant owner, to offer a more mild and creamy curry dish. 
Luckily, there's not too much you need to do differently with the original recipe to make it keto friendly.
It uses butter, yogurt, tomato passata, juicy chicken and onions – along with the classic herbs and spices. 
If you want to, you can serve this on top of a bed of cauliflower rice to make a much more filling dish. 
Many people are more inclined towards a shrimp curry rather than beef, chicken or lamb – and this can also be made into a keto friendly dish without any real hassle.
It's recommended that you use medium sized shrimp so they absorb the sauce flavors better.
The important part really is the sauce, and it needs to be spiced, flavorful and use coconut cream to really allow the tastes to burst. 
There's a whole host of people that would admit to their love of Tandoori chicken when we're discussing Indian cuisine.
It uses a beautiful mix of spices and Greek yogurt and the chicken is cooked to perfection.
The very essential component of this recipe though is with the spices and the chicken needs to marinade for hours before hand.
This way, you can guarantee a much better flavor! 
While red curry is generally considered to be a Thai dish, you can easily blend Indian and Thai together.
Essentially, you are going to mix together garam masala sauce with red curry, along with a coconut base.
So, you've got the tang from the Thai side of things, along with the majority of the dish using Indian style cooking and ingredients.
As a result, you get a glorious curry dish which lingers on the palate for a while! 
One of the easiest and tastiest Indian foods to make are chicken kebabs.
They are so simple with tender chicken fitted through a spike, and easily placed onto a summer barbecue with your friends around! 
It's important that you season the chicken well, using turmeric and saffron – and marinate the chicken the night before using tandoori mixture.
Serve these kebabs with onions and peppers – it's absolutely delicious! 
As we mentioned previously, one of the key components of an Indian meal is the rice, but of course – most rice is carb heavy.
However, Indian-style cabbage rice is a perfect way to enjoy rice with a lot of other Indian dishes.
It's not the best type of rice to have with a sauce like curry, but it can happily be paired with something like Tandoori chicken. 
This dish is perfect for those nights at home when the weather is freezing cold – as this beautiful curry soup can quickly warm you through! 
It's a yellow curry spice which is well balanced with coconut milk, and then thickened with either your choice of meat or tofu.
This is important if you need to get that extra portion of protein in your day.
Perhaps the most popular dish in Indian cuisine, at least in Western culture, is butter chicken. Despite being mild, it is very succulent and full of flavor.
The best part of butter chicken is that the original recipe is keto friendly on its own.
Of course, you can't have a pairing with rice or bread, but there's nothing to stop you from having cauliflower rice or keto flatbread with it. 
Samosas are definitely a favorite when it comes to Indian sides, and there's no reason why you can't make them keto friendly.
For the outside layer, you simply use almond flour for the dough – and for the filling, easily include cauliflower instead. 
Not only are these samosas great for a side when you're enjoying an Indian dish, but they're brilliant for a snack or midweek pick-me-up when you're feeling peckish. 
This dish is a perfect inclusion for any Indian recipe, either as a main or simply as an entree. With its Indian spiced flavor, you might find yourself gorging on these amazing cauliflowers. 
When you're roasting these vegetables, be sure to add freshly squeezed lemon juice on the top for added flavor! 
Perhaps the mildest choice of Indian curry is chicken korma, but just because it is mild does not mean it has to be bland. 
It uses smooth almond butter, but if you want to use peanut butter instead – that's absolutely fine.
It creates a unique, nutty finish and the chicken easily absorbs the flavoring of the sauce. 
This curry is perfect for anyone on a keto diet that prefers not to have a really spicy curry when they choose Indian food. As a result, anybody can enjoy a chicken korma, of any age! 
One of the best additions to a curry is lamb.
Lamb has a very unique flavor and when it is prepared correctly, it is one of the most tender and succulent meats you can use. 
It's recommended that you marinade the lamb in garlic and ginger for one night before you decide to prepare your meal, and ensure you use Kashmiri chili to make the meal absolutely pack a punch of flavor. 
An important point to note with this dish though is that it is one of the most time consuming meals to make.
From the point of preparation to serving, you could find yourself spending an awful lot of time – so be prepared for a wait. 
If time is not on your side though, you may decide you want to opt for something much quicker – so why not look at this instant pot curry.
It is pretty much what you would expect from its name.
Essentially, you throw all of the ingredients you need into your instant pot and let it do the work.
Remember to include garam masala, cinnamon, garlic, chili, ginger, turmeric and curry – along with your choice of protein. 
As soon as the pot has cooked through, you're ready to serve the curry onto a bed of cauliflower rice, fresh vegetables or simply into a bowl. 
Finally, we've got a classic staple of Indian cuisine which is naan bread.
Of course, in a keto diet, you can't enjoy the traditional naan bread, but you can certainly make an alternative replica.
You're going to need some eggs and almond flour, along with mozzarella cheese and Greek yogurt.
Once you've created your fantastic naan bread, you can garnish it with fresh garlic and herbs if you want to.
You can happily enjoy this naan bread with a curry dish in order to lap up whatever sauce might be left behind! 
Frequently Asked Questions 
Here are some of the most asked questions.
Are Indian Dishes Healthy?
They certainly can be! Especially meals that use turmeric and saffron. 
Are These Dishes Easy To Make?
As long as you follow the recipe, you should have little trouble making any of these foods! 
The Bottom Line 
Indian food is very popular, and even if you are following a keto diet – you can happily enjoy Indian meals at home.
We hope we have helped to show you some amazing recipe ideas, and we hope you enjoy them all at home!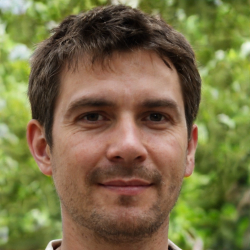 Latest posts by Justin Roberts
(see all)