One of the biggest challenges people face when following a diet is finding the time to stick to it.
It can be easy to deviate from a diet because we're in a rush or simply lose interest in preparing healthy dinners.
However, thanks to the Instant Pot, sticking to a diet doesn't have to be a pain.
Using an Instant Pot, we can quickly and easily prepare hearty meals without ruining our diet. One diet we can stick to easily is the keto diet.
Using an Instant Pot, we can effortlessly prepare no-fuss food that is low in calories and carbohydrates but still super yummy.
In today's post, we're going to show the very best keto-friendly meals you can prepare in an Instant Pot. To do so, we've listed the top 10.
If you're looking for a tasty keto dinner you can prepare quickly, keep reading!
The first recipe on our list is a delicious Tuscan soup recipe from Keto (see also: 10 Superb Keto Soup Recipes Everyone Will Love!)Pots.
This savory soup is one of the best things you can make during the winter. It will keep you warm and comfy whilst satisfying your hunger.
To make this tasty soup, you need butter, onion, spicy Italian sausage, chicken broth, spinach, cream, and cauliflower.
Once you have all the ingredients, all you have to do is throw them in your Instant Pot and let them cook.
You'll then come back to a filling soup bursting with flavor.
The addition of cream and butter helps give the soup a rich creaminess that goes down a treat.
Another fantastic soup you can make in your Instant Pot is this loaded cauliflower soup. Using cauliflower in the soup as opposed to potatoes ensures the soup stays low in carbohydrates.
Packed with cauliflower, bacon, onion, sour cream, and cheese, this soup is easy to make and very tasty.
The sour cream helps make this soup creamy, whilst the cauliflower offers a delightfully smooth texture.

This soup is also packed full of flavor. The salty bacon combines beautifully with aromatic garlic, sweet onions, and rich sour cream.
We love how this savory soup is given some sweetness by the onions. This is a nice touch as it adds another layer of flavor to the soup.
You don't have to give up on your favorite foods when following a keto diet, you just have to find out how to make them more keto-friendly.
This Instant Pot butter chicken recipe (see also: 10 Superb Low Calories Crock Pot Chicken Recipes Everyone Will Love!)sums this up perfectly.
Rich, creamy, fragrant, aromatic, and ridiculously tasty, this butter chicken recipe brings Indian flair to your diet without any carbohydrates.
By simply serving this curry without naan bread (see also "10 Best High Fiber Bread Recipes To Try Today"), your dinner will be free from carbohydrates.
All you have to do to make this gorgeous curry is put chicken, onion, garlic, tomatoes, coconut cream, and spices in your Instant Pot. The Instant Pot will do the rest.
The best thing about using an Instant Pot to make this dish is that the chicken stays tender and juicy.
A dish that doesn't always fit into a keto diet is chili. Luckily for us though, Wholesome Yum has found out how to do it perfectly.
The end result is a spicy, flavorful, and surprisingly creamy chili that's easy to make and low in carbs.
In what might be good news for some of you, this chili is also gluten-free.
To make this chili keto-friendly, Wholesome Yum removed the beans.
The only ingredients you need to make the chili are onion, ground beef, diced tomatoes, garlic, tomato paste, green chilies, Worcestershire sauce, and spices.
Interestingly, this spicy chili is finished off with slices of avocado.
This may seem like an odd choice, but it works wonders. Aside from being a superfood, the avocado gives this dish a delicious creaminess.
The next recipe on our list is a simple corned beef and cabbage dish that you can make in under two hours.
Aside from how easy it is to make and how good it tastes, one of the best things about this recipe is how healthy it is.
This recipe contains no potatoes and only calls for keto-friendly, low-carb veggies.
As if that wasn't enough, the dish also comes with an added antioxidant boost from the cabbage and carrots.
In total, this recipe only contains 9 grams of carbs and 3 grams of fiber per serving.
To make this dish, you need just four ingredients. Those ingredients are carrots, cabbage, corned beef, and water.
This Instant Pot chicken noodle soup recipe is one of the best dishes you can make if you love soup but want something a bit more hearty.
Full of aromatic and fragrant flavors, this soup is a great way to bring Asian flavors to your dinner table.
To reduce the number of carbs in the dish, the noodles are made from zucchini.
Otherwise known as zoodles, these noodles are much lower in carbs and higher in nutrients and vitamins.
The soft zoodles are stirred into a filling chicken broth with onions, garlic, and spinach.
Packing this soup with superfood veggies is a great way to get your daily nutrients and vitamins without carbohydrates.
You'll be pleased to hear that you can still enjoy taco Tuesday without breaking your keto diet.
All you have to do is enjoy your tacos without the taco shells. This can be easily done by using lettuce instead.
This recipe shows you how to make meaty, well-seasoned taco meat in a matter of minutes.
The recipe shows you how to saute your beef before seasoning it with Mexican-style seasoning. The Instant Pot does the rest.
Whilst the beef is cooking, you can assemble your sides. This recipe uses lettuce, guacamole, cheese, and sour cream.
This produces a dish that is spicy, creamy, refreshing, and full of flavor.
What's not to like?
This next recipe is the perfect comfort dinner you can serve for family and friends this winter.
A good stew always goes down a treat, so make sure you give this filling beef stew recipe a try.
Cooking your stew in the Instant Pot will keep the beef nice and juicy, whilst also making it super tender.
You'll find the beef melting in your mouth. Aside from the beef, this stew consists of bacon, carrots, thyme, beef broth, spices, and mushrooms.
To make the stew, throw all your ingredients in the Instant Pot and leave it to cook. Once ready, serve the stew on its own or with some keto-friendly bread.
The penultimate Instant Pot recipe on this list is a quick and easy pulled pork recipe (see also "Tasty Whole30 Instant Pot Recipes").
This is a great recipe to have at your disposal as the pulled pork it makes can be used in a variety of ways.
It can be served on its own, in a lettuce wrap, with keto-friendly bread, or instead of taco meat.
You'll most likely have leftovers that you can freeze for use at a later date too which is always nice.
To make this sweet pulled pork, you need key ingredients such as enchilada sauce, green chiles, Worcestershire sauce, bacon drippings, cumin powder, salt, pork tenderloin, minced garlic, and apple cider vinegar.
You'll love how the pork falls apart in your mouth as you eat it.
The final recipe on our list helps you make the best chicken fajitas but without the carbs.
The only ingredients you need to make these chicken fajitas are peppers, onions, chicken, and a mix of spices.
That's all you need to make a sweet, spicy, and savory chicken fajita dish that looks great and tastes even better.
To keep carbs to a minimum, this recipe doesn't call for normal rice or tortilla wraps.
Instead, it calls for you to serve the fajitas with cauliflower rice or lettuce leaves. Either way is great so don't be afraid to try either.
Final Thoughts
There you have 10 superb keto Instant Pot recipes everyone will love (see also "10 Superb Low Calorie Pork Chop Recipes Everyone Will Love!"). You should now have a much better understanding of what you can make in your Instant Pot.
The Instant Pot recipes on our list are healthy, hearty, flavorful, and more importantly low in carbs.
Each recipe we've looked at is also very quick and easy to make.
It doesn't matter if you want a quick bite to eat, a family dinner dish, or a comforting winter dinner, we've got a recipe on our list that suits you.
All you have to do now is narrow the list down and decide which recipe you want to make first.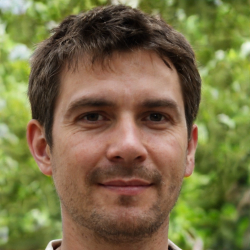 Latest posts by Justin Roberts
(see all)