If you're just getting started out with the ketogenic diet, it can be difficult to think of new and interesting meals to prepare.
The keto diet has become a marvel in today's culture, and has been proven to have numerous health benefits, including weight loss, reducing cholesterol, and improving heart health. 
As a result, lots of people are creating more and more keto-friendly recipes that provide you with a delicious meal that won't force you to sacrifice your diet.
If you've been on the lookout for some tasty keto lunch recipes, then we're pleased to say that you've come to the right place. 
Below, we've compiled a list of what we think to be some of the best and most delicious keto lunches out there.
To find out more, simply keep reading below, as we take a closer look. 
Looking for something that's incredibly easy to prepare when you don't have much time in the day? In that case, then we'd recommend that you take a look at this keto egg salad recipe. 
It's crunchy, creamy, and packed full of protein, so we'd say that this is a good one to consume before hitting the gym!
Mayonnaise is a life saver on the keto diet, and don't be afraid to slather as much on as possible, as it has less than 1 net carb per serving. 
So, you thought that when you started the keto diet that you'd have to give up some of your favorite meals, such as mac and cheese? Wrong.
You can still enjoy this delicious treat, but with one simple alteration. Swap the pasta for cauliflower. 
You'll be amazed at how truly tasty this recipe is, as it's packed full of gooey cheese, and plenty of crispy goodness granted by the cauliflower. You won't be missing the carbs one bit with this recipe. 
Looking for a delicious keto soup recipe to keep you warm during those cooler months? If that's the case, then please allow us to direct you towards this tasty recipe.
This one has everything you need from a winter soup, including bell pepper, cauliflower, garlic, and onion. 
This one can be whipped up in a flash, and you can simply freeze the rest to consume whenever you want. 
If you're getting some crazy pizza cravings, then please allow us to direct you towards this tasty recipe.
This one has everything that you adore about your favorite tasty treat, including plenty of cheddar cheese, olives, zingy tomato passata, and pesto sauce. 
Instead of the bread however, this recipe uses a super thick portobello mushroom in its place. You can then enjoy all the toppings without detracting from the flavor. 
If you're looking for a burrito bowl recipe that's also keto friendly, then you should definitely check this recipe out.
It's packed with tender, juicy beef pieces, plenty of creamy guacamole, and crunchy salad pieces. 
But what are you supposed to use in place of rice? Cauliflower, of course! This recipe shows you how to prepare your very own cauliflower rice, which is super simple, and makes an excellent substitute. 
Have you ever seen anything that's as visually appealing as this tasty keto lunch recipe? This one uses ripe avocado halves in order to sandwich together some tasty seafood items. 
The delicate flavor of the avocado works perfectly with the juicy prawns and crab meat packed inside.
Simply drizzle over some mayonnaise and you're done! An incredibly fresh, easy, and delicious keto lunch.
Feel like preparing something that's a little bit different this lunchtime? Then why not give this bacon and blue cheese squash recipe a try? 
In order to spice up one of your favorite vegetables, simply stuff it with some blue cheese, crispy bacon pieces, mushrooms, and spinach.
Place these stuffed squash halves in the oven, and then remove to indulge in a super tasty lunchtime meal. 
Very easy to prepare, and fantastic if you have some guests arriving and you need a quick and easy to make recipe. 
If you're worried about having to forgo one of your favorite Mexican recipes, then let us reassure you that you can still enjoy quesadillas!
In fact, we think that this recipe ensures that they're even tastier than before. 
You have all of the classic items packed inside, including the juicy chicken and spicy seasonings, but the taco itself has actually been made out of cheese!
That's right! Instead of a regular taco, you have a tangy, crispy cheese based version instead. Who knew the keto diet could prove to be so darn delicious!
If you've been on the lookout for a chili recipe that's also keto friendly, then we think that this one is actually one of the best on the internet.
It's so easy and delicious, and has all of the flavors that we adore from chili. You can alter the ingredients in order to make it as spicy as you want. 
In addition, this one's also made in the slow cooker, so it couldn't be easier to make!
If you're looking for a super simple and easy salad recipe, then we think that this one is absolutely perfect.
This creamy avocado salad is packed with lots of juicy and tender chicken pieces that are lathered in a mayonnaise based sauce. 
You can mash up the avocado to make the salad even creamier, and then mix it in with the rest of the ingredients. This one's perfect for enjoying on a hot summer day. 
If you want to enjoy a delicious bacon cheeseburger this lunchtime, then allow us to direct you towards this recipe.
This one has everything you love about a good burger, including lots of cheese, juicy tomatoes, and crispy bacon pieces, but minus the extra carbs. 
Instead of sandwiching this burger in between two buns this recipe simply uses some lettuce pieces instead. So, you can still enjoy one of your favorite meals, but without any of the guilt. 
If you want to make your lunchtime meal a little fancier this week, then why not try this smoked salmon and avocado plate recipe? 
It's honestly one of the simplest ones on our entire list. Simply scoop out the avocado, then fill the empty cases with mayonnaise in order to dip your salmon pieces. 
Those who have been following the keto diet for a long time will know that chicken soup is a staple of the diet. It's great for when you're fasting, or when you've hit a stall in your weight loss journey. 
This recipe shows you how to make a super healthy and super tasty chicken soup recipe, without any of the added sugar. 
If you've been on the hunt for a keto soup recipe that's a little more indulgent, then we recommend that you take a look at this one that we've found.
Has there ever been a tastier or more luxurious combination than broccoli and blue cheese? We think not. 
The best thing about this recipe is that you'll only need a few ingredients in order to prepare the dish.
These include your cheese and broccoli (of course), some vegetable stock, and some simple seasonings. Gather these and you're on your way to creating a delicious meal. 
Want something a little lighter to consume this lunchtime? If so, we've got the perfect recipe for you.
These turkey pinwheels aren't just low in carbs and calories, but they also look super aesthetically pleasing too!
We'd recommend that you stuff them with plenty of cream cheese in order to make sure they're as moist and as tender as possible. We think that these are perfect for serving up to guests if you're hosting a dinner party. 
Final Thoughts 
To sum up, there are lots of keto lunch recipes out there to try. Whether you're in the mood for something light and fresh, or something rich and indulgent, there's something out there for you.
Simply read our list above and choose your favorites.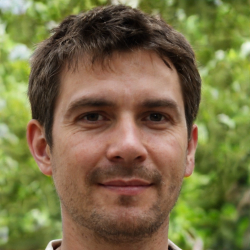 Latest posts by Justin Roberts
(see all)