Cravings are a funny thing, right? And once they settle they're almost impossible to ignore. If you've got it in your head that it's the food you want to eat, nothing else seems to hit the spot. 
But don't let these unignorable thoughts force you to ditch the diet. Believe it or not, there are plenty of super delicious low-carb Mexican recipes that are sure to hit the spot. 
So, throw out those takeout menus, get yourself into your kitchen, and cook a satisfying and scrumptious Mexican meal. 
And besides, food always tastes better when it's made with a little bit of love. 
15 Marvelous Mexican Keto-Friendly Recipes 
When the Mexican cravings come calling, there is no better way to placate them with a plate piled high of crunchy chips, cheese, and dip. Yum. 
And these nachos, despite being keto-friendly, are fully loaded and totally delicious.
Keto chips are smothered in seasoned ground beef, and stringy cheese, and then scattered with olives, tomatoes, jalapenos, onions, and cilantro. 
And, of course, no round of nachos is ever complete without a healthy portion of guac for dipping and dunking. 
Tuesdays are for tacos – I don't make the rules, I just enforce them. And no diet should ever forbid the Taco Tuesday Tradition. 
Well, with this delicious low-carb recipe, you could have tacos every day of the week should you wish. And you very well might after tasting them. 
Baked grated cheddar cheese will provide you with your crispy taco shell which then encases all your typical taco flavors and fillings.
With succulent meat and a medley of crunchy and soft veggies, these cheese-crusted tacos might be even better than the real deal. 
The delightful dish takes all those fan-favorite fajita flavors to produce the ultimate comfort casserole. 
You'll saute chicken, add tons of delicious Mexican seasonings and spices, add in your veggies, and then smother the mixture in tons of melted gooey cheesy goodness. Yum. 
 This casserole is so tasty it can be easily served on its own, but if you'd like to bulk up your meal you could easily add a simple salad to your plate. 
If the winter blues are getting you down, this chicken enchilada soup will be the perfect winter-warmer remedy. It's literally comfort in a bowl. 
What's best is that it's super filling, ridiculously tasty, and super quick and easy to make. The perfect option if you don't fancy slaving away behind a stove for hours.
With a combination of veggies, chicken, tons of cheese, and a selection of Mexican seasoning, it's the perfect way to satisfy those cuisine cravings.   
After trying this recipe, I'll never cook pork a different way again.
There's something about the Instant Pot that transforms relatively tough meat into melt-in-your-mouth madness. It's so juicy and tender and will be sure to be a crowd-pleaser. 
These soft and spicy Carnitas are definitely worth a try if you're in a Mexican meal mood. 
Oh, and they're also part of the Whole30 and Paleo diet, and even gluten-free too! 
Be still my beating heart, cheese as a substitute for tortillas? This is a switch worth making even if you aren't following a Keto diet. Crunchy, cheesy, and delicious, I doubt I'll ever go back. 
They are then filled to the brim with tender and juicy chicken, crunchy peppers and onions, smooth and creamy avocado, and then you can't forget a nice dollop of sour cream on the side. 
The texture of these quesadillas is unbeatable. As is the flavor. 
These empanadas have such a crumbly and light golden brown pastry that is sure to appease even the fussiest of eaters. And the further you dig into these bad boys, the better they get. 
Inside this deep-fried pastry pocket is the most flavorsome and delicious ground beef filling that is so addictive you can be sure that you'll be going back for seconds. 
Don't let the healthiness of these low-carb empanadas fool you, they taste just as good as the imitations they are based upon. 
On those days when you just can't be bothered to spend hours in the kitchen, this recipe is sure to save the day. Ready in just a mere 30 minutes, this vegan and low-carb dish is easy and effortless to whip up. 
And it creates one of the heartiest and most mouth-watering Mexican sides ever.
Packed full of spice, fresh herbs, and bright veggies, you won't be able to get enough of the stuff. You can also batch-cook it so that you've got extra for later on in the week. Win-win. 
If some of these recipes have caught your eye, but you're not a fan of the cheese-tortilla substitute, then you'll want to hold onto this recipe. 
These low-carb homemade tortillas are soft, chewy, and completely keto-friendly. Yay. So, you can wrap away your fillings to your heart's content now. 
And don't worry, they're way easier than they look to make. You'll only need four ingredients and a small portion of your time! 
Mexican dishes don't have to be exclusive to the evenings. So why not indulge yourself with a Mexican morning in the form of this delicious breakfast hash? 
Not only is it packed to the brim with tons of nutritious veggies, but it is downright delicious too. Oh, and it takes just 20 minutes to make. 
There couldn't be a better way to start your day. 
This dish is so devilishly delicious, you'd seriously never believe it was also diet-friendly. And coming in at just 7 net carbs per chimichanga, you can't go wrong. 
The outside has that crunchy crisp that can only be achieved thanks to the invention of the air-fryer. And then there's the inside.
Oh my. It's so creamy and cheesy. You won't find a more indulgent treat and it's a textural dream. 
And considering they can be ready in just 15 minutes in the air-fryer (or 30 if baked) there's never been a quicker or easier choice for a weeknight dinner. 
While not a fully-fledged meal, the possibilities once you have the perfect jar of taco seasoning are endless.
Any Mexican cuisine enthusiast needs this recipe in their arsenal. And best of all, it's low-carb and completely keto-approved. 
This fragrant mixture of herbs and spices includes the likes of South American classics such as cumin, chili, and paprika. 
Use it to season meat or spice up salsa, soups, and stews. Or any other way you deem fit – the more creative your ideas the better.  
We all need to indulge in a sweet treat every now and again. Even if we're sticking to diets. And when the colder months draw closer, there is nothing nicer than a steaming cup of hot chocolate. 
And this Mexican hot chocolate is as good as it gets. Cream, cocoa powder, and cinnamon are blended together to create the perfect spiced hot chocolate.
Especially when you get that after-taste kick of chipotle pepper too.  
For those who may not be aware, Horchata is a Mexican beverage that's super sweet, spicy, and refreshing.
Honestly, it's such a signature flavor that it's hard to describe – you'll have to try it for yourself. 
We'll be skipping the traditional rice-soaking in this recipe to keep things nice and low-carb, but don't worry you'll still get that super creamy taste and texture with each and every sip. 
You will be using heavy cream for this one, but if you're dairy-free don't despair, as it can easily be substituted for your favorite dairy-free milk alternative. 
If you want to top off your Mexican madness, with a delicious dessert, then this keto-friendly dessert is definitely the right option for you.
Made with just a mere few ingredients this indulgent and creamy dessert is low on carbs, sugar-free, and gluten-free too. 
It has this almost cheesecake-like texture and taste that is beyond phenomenal. And the addition of a sugar-free caramel drizzle only makes it all the more decadent and delicious. 
Final Thoughts 
Mexican cuisine is without a doubt one of the most delicious, hearty, and scrumptious options around. The only issue? These recipes tend to be pretty carb heavy. 
Luckily, with a little alteration to your favorite classic recipes, they can be made easily accessible for those with all manner of dietary requirements. 
Regardless of whether you are prepping up breakfast, lunch, dinner, or dessert, there's a keto-friendly Mexican meal recipe for you.
And they all taste amazing. You won't be missing out on those salivating-inducing seasonings, you'll still get your fix of cheesy stringy goodness, and you'll still finish your meal with bursting and busting bellies. 
The only difference in these imitations is the lack of carbs. So ditch those dine-out options and prepare the perfect Mexican dish at home!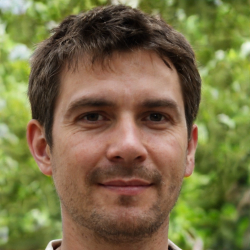 Latest posts by Justin Roberts
(see all)