When I first embarked on the Keto diet, I was pretty sad to be saying goodbye to carbs. After all, isn't it carbs that make food super delicious?
No! 
The Keto diet can feel pretty restrictive, but once you get the hang of it, it becomes abundantly clear that there are tons of scrumptious options to choose from. And believe it or not, I actually forget that carbs are even a thing anymore. I know, what? 
And today, we're going to talk about all things mushrooms. Mushrooms are one of my favorite vegetables on the planet. They are so versatile and when cooked right, my oh my, are they mouthwatering. 
So, if you're ready to open your eyes to a whole new world of magnificent mushrooms, you'll want to keep reading. 
15 Super Delicious Mushroom Recipes 
If there were ever two ingredients made for each other it's garlic and mushrooms. And each and every beautiful biteful of this tasty dish is like an explosion of deliciousness in your mouth. 
They make an amazing side to any meal but they work perfectly as a starter too. 
Mushrooms are like a sponge that soaks up all the flavor that is introduced to them and these heavily-seasoned mushrooms are so flavorsome and creamy that you'd never know they were a diet-friendly recipe. 
And best of all – they take less than twenty minutes to go from the refrigerator right to your belly! 
Yes, pizza-stuffed mushrooms are a thing – and they're amazing. This moreish treat is so comforting, filling, and just downright delicious. 
Mushrooms are a fan-favorite topping for pizza, but in this unique take on a recipe, we're swapping the topping for the base. But the rest? The magnificent marinara, the gooey and oozy cheese, yeah that's all still there. 
And of course, don't forget to litter them with your favorite toppings. Now for the controversial question: does pineapple belong on your mushroom pizza? 
We believe that the best way to enjoy the Keto diet is to incorporate all your favorite foods and just tweak them to fit. Simple as that. And that's exactly what's been done here. 
A Philly cheesesteak sandwich is one of those comfort foods that never fail to bring light to even the darkest of days. Of course, the bread is a no-go, but everything else is still A-Ok. 
So to curb those Philly cheese cravings, ditch the sandwich and stuff all that fiery peppery goodness into a mushroom. We promise you won't regret it. 
Oh, and a bonus? These delicious bite-sized treats are gluten-free too!  
On those cold winter nights when you don't want to cook, there's nothing for it except a soul-warming bowl of soup! 
And this keto cream of mushroom soup is our absolute go-to soup recipe. It's so creamy and packed full of flavor that it really will warm the cockles of your heart. 
And considering you can whip up a bulk batch of the good stuff in under 30 minutes, it really is a no-brainer. A delicious meal and the opportunity to not cook in a couple of nights' time? Um, yes, please. 
If a creamy garlic chicken recipe is your favorite choice when you go out to eat, then you need to try this truly scrumptious homemade recipe. You'll think you're at a 5-star dining establishment. Yes, it's really that fancy and mouth-watering. 
Not only a feast for the eyes, but the taste buds as well, no one would ever believe that this delightful dish was part of a diet whatsoever. 
The only trouble you'll have with this recipe is trying not to serve it over, and over, and over again. Not that I'd be complaining. 
Can you beat lasagna? I'm not sure if you can. There's something about that rich ragu sauce and decadent layers of cheese that is just so moreish. And keto-followers and vegetarians rejoice – for this is the perfect recipe for you.
We're ditching the carb-tastic meat for a mushroom-heavy ragu that still delivers the perfect heartiness and richness to the dish. You'll definitely be coming back for a second serving of this life-changing lasagna. 
We're adding a bit of heat to the kitchen for this one. If you're looking to spice up your life then these cheesy, creamy, and spicy mushrooms will be love at first bite. 
They have this rich flavor from the mushrooms, the cheese is thick and creamy, and the jalapenos give it that kick that marries together perfectly. You'd be sure to impress guests with this appetizer. 
And once these bad boys come steaming out of the oven, the cheese will be oozing over that 'shroom in a devilishly tempting manner. 
Breakfast is widely regarded as the most important meal of the day, and by using this recipe you'll be assured it's the most delicious too. 
These cups are packed with protein to help you through your day. But you'll be thinking little about their health value when you get a bite of these fluffy eggs.
The texture is unreal. And the addition of smoky mushrooms and creamy feta only makes it so much better. We recommend serving them with avocado and a selection of berries. Yum. 
We don't know about you, but we find Chinese cravings the hardest siren songs to ignore. Well, now you don't have to. 
This stir fry is the thing of dreams. It's got that crunch from the asparagus and sesame seeds and that earthy and slightly meaty flavor of the mushrooms, and when combined with a Chinese-style sauce it really is the perfect fakeaway. 
And no more waiting hours for delivery, oh no, this delicious meal can be prepared in just fifteen minutes. It's the perfect option for after a long hard day at work. 
These keto-friendly crab-stuffed mushrooms are the perfect way to show off your culinary expertise. They're actually super easy to make but your guests don't need to know that.
And I can guarantee you that after one bite, you'd think they'd take hours of meticulous preparation. 
The savory flavor of the mushrooms marries with the richness of the crab perfectly. It really is a unison to be appreciated.
Our favorite part is the amazing cheese pull that you get from each and every bite. You'll have to make them yourself to see! 
Want to tuck into a juicy and delicious burger without all the guilt? Well, then this is the recipe for you. 
One of the hardest goodbyes in the world is ditching the fast-food favorite – a burger. But thankfully, now we don't have to. 
Now, I know what you're probably thinking…a burger without meat or a bun…how does that work? Well, you'll be swapping out your buns for two flavor-packed portobello mushrooms and tucking into a keto-friendly patty. Trust me, you'll adore this one! 
Marinated mushrooms make the ultimate appetizer or even just a snack. We find that once you pop one of these in your mouth, it's actually pretty difficult to stop. They're just so mouthwatering and moreish. 
And all you'll need are a few staples that you'll usually find in your pantry – so no need to splash the cash on expensive ingredients that are difficult to find. Hooray. And the result? A savoy mushroom that is bursting with flavor. 
What was once a carb-filled meal is now totally Keto approved! Yay. And we must say, it might actually be even tastier than the non-keto version! 
Using a cauliflower rice base, this creamy and earthy risotto allows for all that scrumptious flavor without any of the diet sins. What more could you ask for? 
As far as side dishes go, you can't really get a better option than this. It's crunchy, chewy, and cheesy. It's also pretty healthy which is surprising given how indulgent it tastes. 
The best part about it too is that it takes just 30 minutes to make. So, no wasting your day away slaving behind the stove. 
Whether you opt to have these as a perfect side, the shining star of the dish, or even as a breakfast bite, you can ensure that it'll leave you feeling full and satisfied. 
The meaty savory sausage pairs perfectly with the earthy heartiness of the mushroom to make a bite-sized dish that can be devoured easily and effortlessly. 
And with just a total of four ingredients you can be sure there will be no faffing around in the kitchen for hours on end. 
Final Thoughts
The beauty of mushrooms is that they are super versatile. This means that there are 101 different ways you can prepare them and ensure you have a completely different experience each and every time. 
Give any of these recipes a go, and you can be sure that carbs will become a thing of the past. It's so obvious they aren't needed for a delicious dish!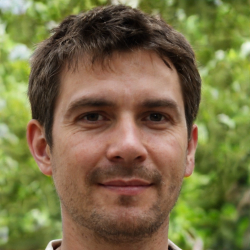 Latest posts by Justin Roberts
(see all)