It should not take long to create a bowl of delicious ramen.
As long as you can prepare a batch of shirataki noodles, have some veggies at hand and a few slices of meat, all you need is some broth or stock and a few tasty ingredients.
A lot of the flavor comes from soy sauce, garlic, and ginger but you can create your own variations, just make sure that they are keto-friendly.
In this guide, we will detail 15 of the best keto ramen recipes to try today.
Keto Spicy Beef Ramen Bowl Soup
Easy Keto Chicken Ramen
Five-Minute Keto Ramen
Keto Ramen Noodles
Keto Ramen Soup
Spicy, Sweet, And Savory Keto Ramen Noodles
Quick Keto Ramen
Low Carb Keto Ramen
Keto Beef Ramen
Paleo And Keto Ramen
Ramen Noodles Base
Perfect Keto Ramen
Quick Real Noodle Keto Ramen
Shirataki Noodle Ramen
Loaded Keto Ramen
While a bowl of ramen noodles can have plenty of optional toppings, the base of this one is beef broth and slices of roast beef.
You will need around three packets of shirataki noodles, fish sauce, chili paste, rice wine vinegar, and thinly sliced mushrooms too.
Cook a thinly sliced onion until softened and then add garlic, chili paste, ginger, fish sauce, rice wine vinegar, soy sauce, mushrooms, beef broth, salt, and pepper.
Simmer then add the cooked and rinsed noodles, divide into bowls, add the beef and whichever toppings you like.
For chicken ramen, make sure you use organic chicken broth cubes and a single chicken.
Bring a pan of water to the boil and cook the chicken with the broth cubes then pass through a strainer and strip the chicken carcass of meat.
Boil some eggs and then construct your ramen bowls with shirataki noodles, soy sauce, a soft boiled egg, and green onions.
Choose the parts of the chicken you like and add as much meat as you want then dive in.
While it can take hours to cook a whole chicken and create a broth, you only need five minutes for this recipe. Prepare the shirataki noodles by draining and washing them in warm water.
Bring the soy sauce and chicken broth to a boil then add the noodles, remove from the heat, and add the togoshari.
Transfer the mixture to a large bowl and then top with a soft-boiled egg, slices of spring onions, baby bok choy, and a sprinkling of sesame seeds.
With some already cooked chicken, you can create a delicious batch of Keto Ramen Noodles.
You can also throw in enoki mushrooms, soft-boiled eggs, young peas, baby bok choy, half stem leek, a carrot, and two slices of avocado.
Rinse the shirataki noodles, and cook them while you prepare the chicken and vegetables. Everything can be warm, apart from the avocado slices so pile it up and then add the broth.
To create a flavorful bowl of ramen soup, decide on no sugar chicken broth and then bulk up the taste. That will come from garlic salt, garlic powder, onion powder, ground ginger, and ground pepper.
Wash your shirataki noodles in warm water and set them aside then add broth and bring it all to a boil.
Combine your seasonings and spices then add them to the pot before serving hot.
This keto recipe was made famous on TikTok though it will take longer than a minute but not that much longer.
Melt some butter in a skillet, add seasonings of red pepper flakes, garlic, Everything Bagel seasoning, and brown sugar free sweetener.
Add the prepared keto ramen noodles to the skillet, and then cook with the ramen sauce to create a spicy dish.
If you like your keto ramen dishes ready in a few minutes then choose your favorite seasonings, sliced meat, and toppings first. For this recipe, cook a Sirloin steak in a Dutch oven to your ideal doneness and create quarter-inch slices.
Rinse the shirataki noodles and cook them in a pot of boiling water before rinsing and setting aside.
In the same Dutch oven, sauté ginger and garlic then add mushroom slices, fish sauce, coconut aminos, and broth then simmer for ten minutes before assembling in bowls with noodles, broth, and toppings.
Low carb does not mean devoid of flavor, as this keto ramen recipe demonstrates. Prepare your chicken thighs first and then sauté chili, garlic, and ginger until soft.
Add mushrooms, coconut aminos, and toasted sesame oil, and stock to simmer and blend.
Add bok choy, julienned zucchini and noodles to cook through then serve in bowls with the chicken thigh slices, soft-boiled egg, and more toppings like nori sprinkles, chili flakes, and a squeeze of lime juice.
There is a sizable ingredient list for this batch of ramen noodles but each component adds up to a delicious dish.
Marinade the beef in a sriracha and garlic sauce then prepare the soft-boiled eggs.
Cook the coconut oil in a skillet and then add salt, pepper, and bok choy to remove once cooked and replacing with the beef.
Bring the beef broth to a boil and then cook the noodles, add the sesame oil, and then layer up the dish in bowls topped with soft-boiled egg slices, cilantro, chili flakes, and black sesame seeds.
To make the most of this Paleo And Keto Ramen recipe, choose thin strips of the best Sirloin steak, either shitake mushrooms or beansprout with more fresh ingredients.
That will include freshly grated ginger, garlic cloves, and beef bone broth. Prepare the shirataki noodles first, then the meat, and finally the ramen broth after sautéing the ginger and garlic.
Assemble the dish by simmering the noodles and then dividing the mixture between bowls and topping with scallions and soft-boiled eggs.
You can use this ramen as a base for seafood, vegetables, or chicken but beef works really well.
Prepare your meat or vegetables first and then rinse the shirataki noodles, drain them, and dry-fry them in a skillet.
Add the ginger, garlic, sesame oil, fish sauce, vinegar, soy sauce, and red pepper flakes until the noodles turn brown.
Incorporate the noodles with the stock in a pot, finish cooking your meat or vegetables then cook the green onions and mushrooms in soy sauce and create your ramen bowls.
For a batch of Perfect Keto Ramen, bring Tonkotsu broth to a boil and then turn off the heat. In a bowl, add the courgetti and then pour over the broth and add ghee to melt.
Add blanched pak choi, beansprouts, soft-boiled egg, and sliced pork belly. To finish off the bowl, sprinkle on cilantro and maybe some fresh red chili.
Though this keto ramen recipe is quick, you will need to prepare a rotisserie chicken and keep the pan juice.
Add chicken broth to a pot and bring it to a simmer then add the pan juice and coconut aminos, stir until dissolved then add seasoning.
Prepare the chicken into pieces, rinse the shirataki noodles, and add both to the hot broth.
To compose the ramen bowls, add noodles, scallions, broth, and soft-boiled eggs then garnish with cilantro leaves.
For this Shirataki Noodle Ramen recipe, cook chicken thighs in oil with salt and pepper.
For the ramen itself, prepare shirataki noodles then cook them in oil with sautéed garlic cloves and ginger.
Add mushrooms, nori, chicken broth, fish sauce, soy sauce, sriracha to a pot and bring to the boil then stir in green onions, bok choy, and sliced chicken.
Assemble the bowls with ladles of ramen to garnish with soft-boiled eggs, more green onions, sesame seeds, and cilantro.
This keto ramen recipe is loaded with flavor from a ramen egg marinade of Swerve, rice vinegar, low-sodium soy sauce, and warm water.
The ramen itself is formed from slices of fresh ginger and minced garlic cooked until softened then left for another minute with soy sauce.
Add the chicken stock, more Swerve, and sea salt then cover the pot and bring to a boil before simmering and adding bok choy.
Prepare the shirataki noodles, remove the marinated eggs and slice them in half before ladling the ramen, and topping with bok choy, chicken slices, scallions, and sesame seeds.
Final Thoughts
There are few meals more satisfying and downright delicious than a bowl of freshly-made ramen.
With a range of toppings like soft-boiled eggs, freshly cooked steak, or rotisserie chicken, you can create a base and work from there.
Just remember that you will need some shirataki noodles, broth, and a few vegetables to bulk it up. Make sure that you stock up on ginger and garlic for a taste sensation in every bowl.
Frequently Asked Questions
Why Is A Ramen Bowl Typically High In Carbohydrates?
Most of the carbohydrates in a bowl of ramen comes from the noodles so change them up for a keto-friendly meal. That's largely why shirataki noodles are used for these recipes.
What Are Shirataki Noodles Made From?
Known as miracle or zero-calorie noodles, shirataki noodles are made from glucomannan.
This is a fiber type derived from the root of a konjac plant. They can be exceptionally filling, low in calories, and have no digestible carbohydrates.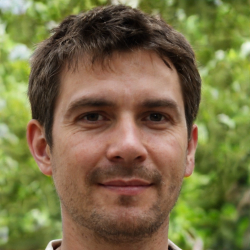 Latest posts by Justin Roberts
(see all)